Everywhere Workplace Survey Results
Happier at home: Employees report more work yet more satisfaction in the Everywhere Workplace
Nearly 2/3 of respondents would choose the ability to work from anywhere over a promotion.
The results are in: In May 2021, Ivanti conducted a survey on the Everywhere Workplace. We polled people from the U.S. and U.K. who have worked remotely, and thousands responded.
The pandemic caused a lot of them to work remotely when it wasn't their first choice, but the results of our survey are clear:
Working remotely works.
And a whole lot of them want to keep doing it.
Intrigued? We've compiled data sheets (for both the U.S. and U.K. surveys) plus all the details on our surveys. Check it out here.
ASSETS AVAILABLE
Blogs
No pants, no problem: Employees report more work yet more satisfaction in the Everywhere Workplace.
Infographics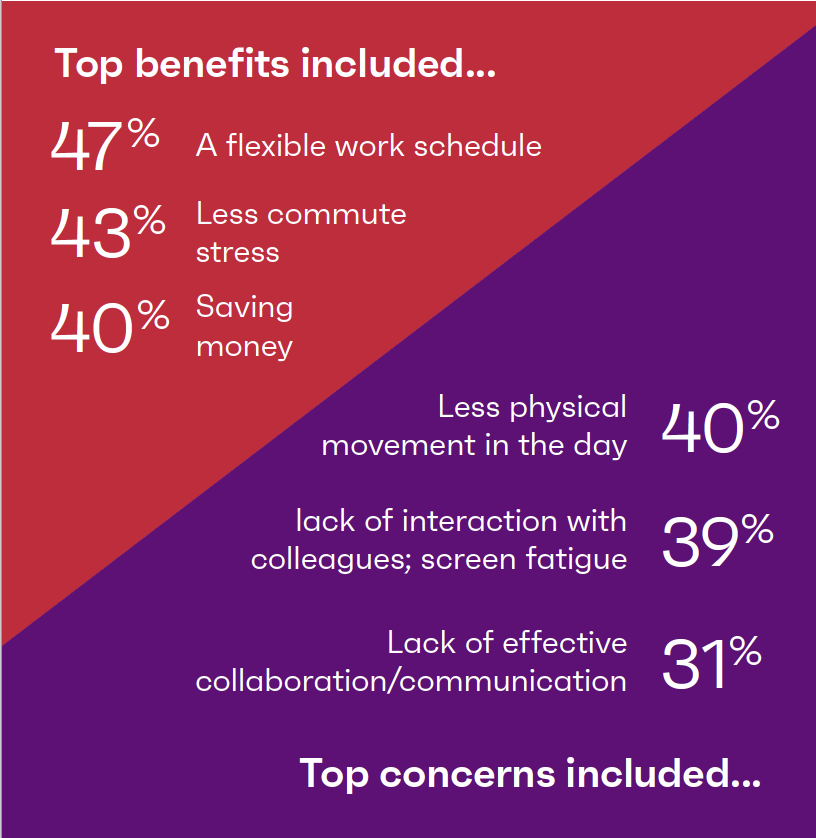 US Version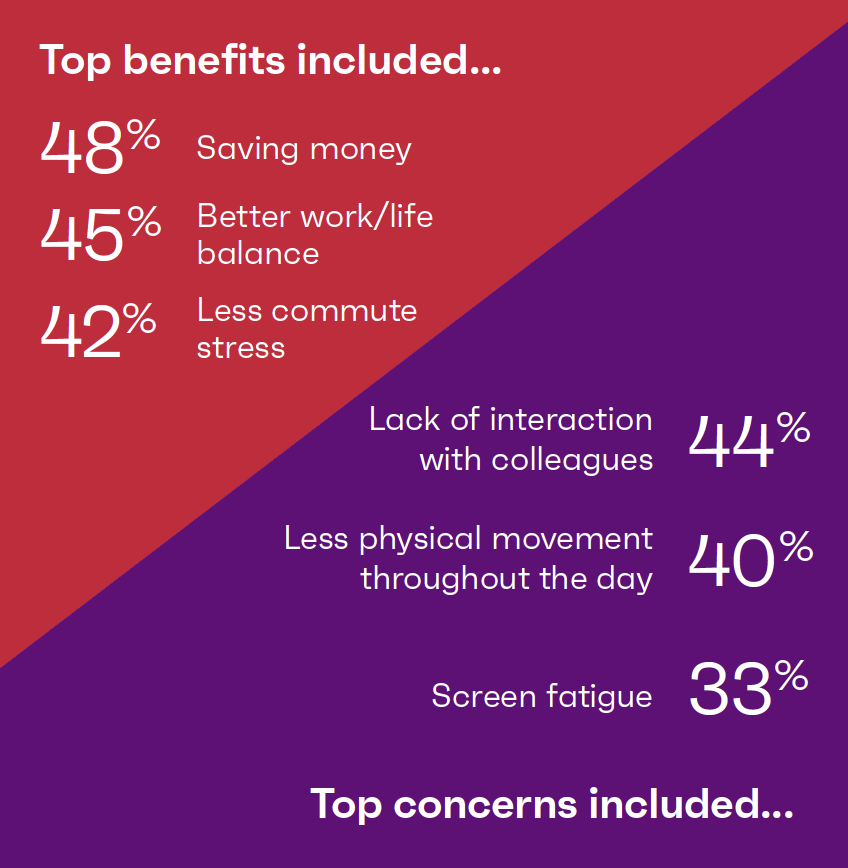 UK Version
PowerPoint of Survey Results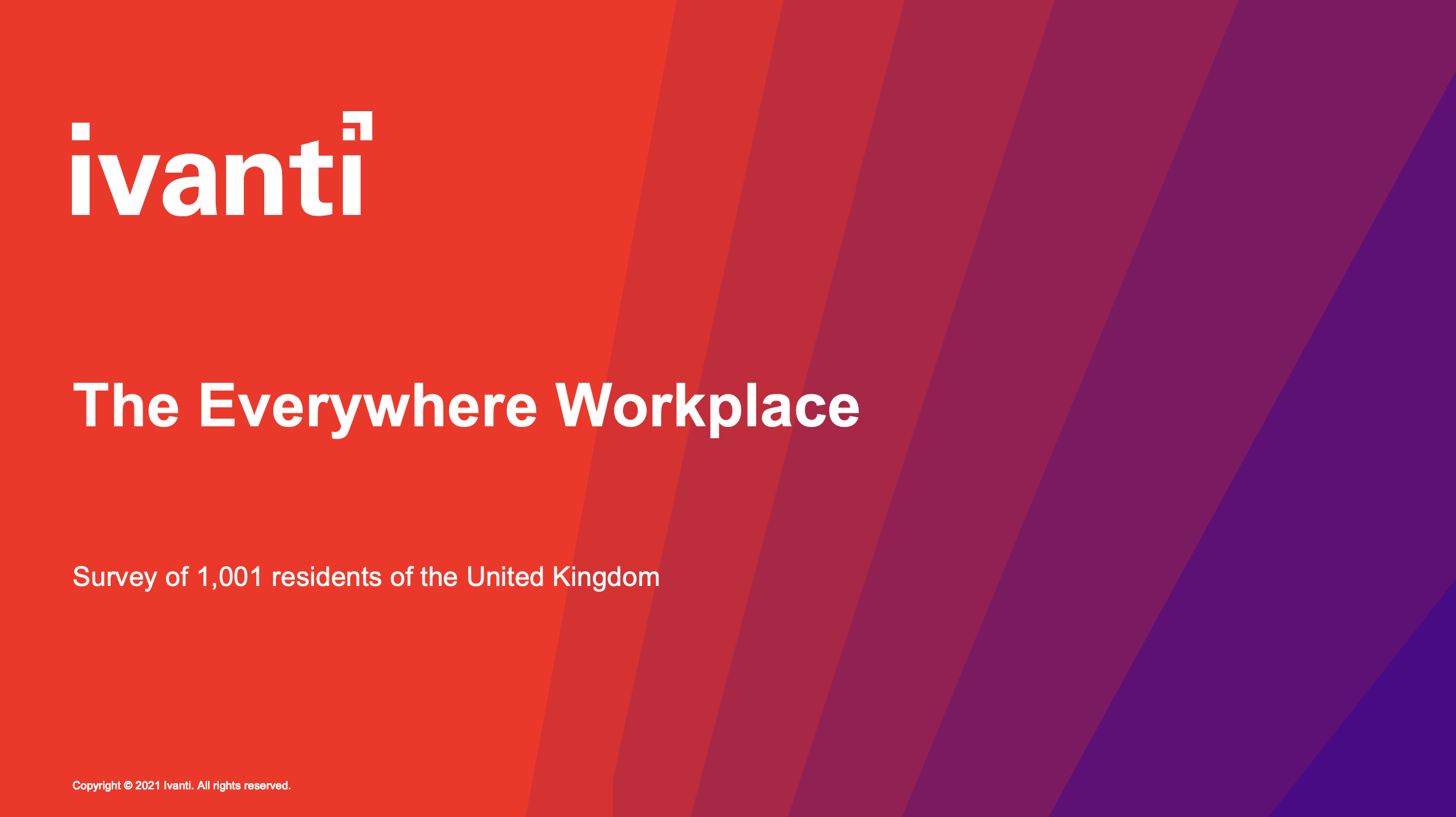 US Version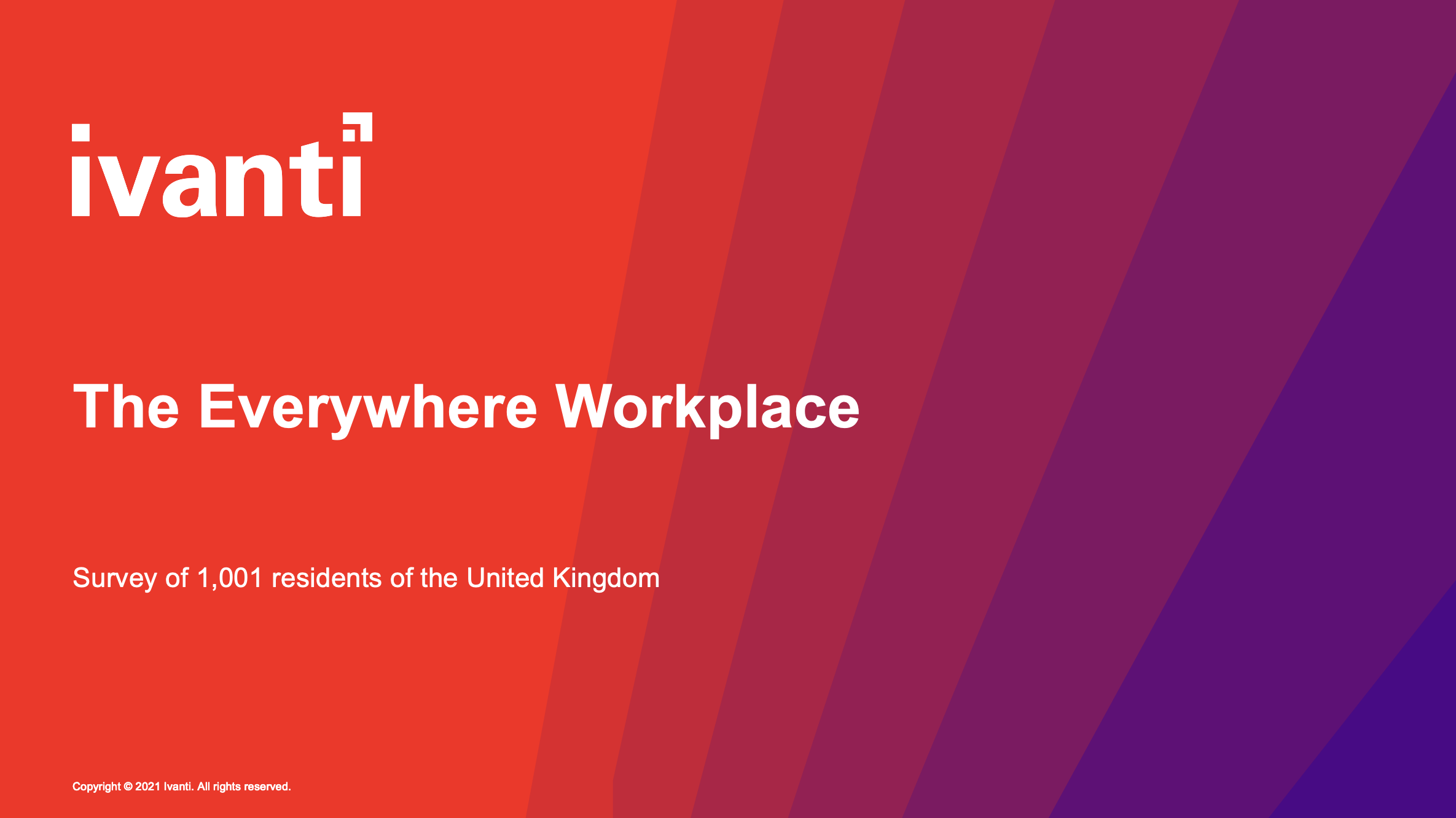 UK Version
Press Releases
Pressed for time? Here's a snapshot of the results:
Employees report working more outside of office hours while working remotely, but they're happier.
More than half of respondents claim that their morale was positively impacted by working remotely.
63% of respondents in the U.S. – and 66% in the U.K. – would choose the ability to work from anywhere over getting a promotion.
Nearly half of respondents would take a pay cut to be able to work remotely.
Only 12% of respondents in the U.S. and 16% in the U.K. want to go back to the office post-pandemic. (The rest are split between an onsite and hybrid model.)
Just 10% of respondents would not consider a fully remote role in the future.
Of course, there are drawbacks to remote work. Respondents cited concerns about less physical movement throughout the day, lack of interaction with colleagues, screen fatigue and communication/collaboration barriers.
The takeaway: People want to work remotely, but there's room for improvement. The right tools can break down barriers to communication and collaboration and ensure that the Everywhere Workplace is secure, productive, good for employees and good for business. That's where Ivanti comes in. We make the Everywhere Workplace possible.