Ivanti Service Manager: Marketplace Packages to Help with Your Enterprise Service Management Journey
Ivanti Service Manager in a Restaurant
After a long day of Saturday activities with the kids, I did not look forward to cooking, so decided to stop by one of the many restaurants in my neighbourhood. The restaurant also happened to be one of many Ivanti Service Manager (ISM) customers
As we sat waiting for our meals, I decided that this is an opportune time for my children to understand how the restaurant uses ISM to support their business. Firstly, I pointed out some of the equipment around the store; desktops, monitors, cash terminals, tablets and even the kitchen equipment. I explained that these are all stored as assets in the system as a way of keeping track of them and when something goes wrong there is a mechanism to report them.
As it happens, while paying, the staff member was having an issue processing the transaction and after several unsuccessful attempts, she used another terminal to complete the payment. Excitedly I told my children that this is when ISM kicks in. The employee will now contact their service desk for assistance. The service desk analyst would then try to resolve the issue (which I am 100% sure includes a restart), but if it isn't resolved, they would have a field technician come out to either repair or replace the faulty asset. It doesn't matter if it's an IT equipment, kitchen appliance or even a broken chair. All issues or requests are logged in ISM and channeled to the appropriate team to resolve or fulfill. I am not sure the kids had the same enthusiasm as me with the real life scenario but they do now understand a bit more about what I do.
Truly Enterprise Service Management
Ivanti customers have been using the ISM platform to support both IT and non-IT service desks long before it was referred to as Enterprise Service Management.
It always intrigues me how creative our customers can be with the platform. I have seen it used to support:
human resource cases and requests
facilities related requests
consumers, for product issues
the general public, to report road work related issues and enquiries
students, to manage requests and enquiries
medical equipment, for servicing and maintenance
By far, the most common are the first two, human resource and facilities. While many customers have implemented this with the assistance of Ivanti consultants or partners, many have taken advantage of the flexibility and ease of configurability of the platform, adding these capabilities themselves. One particular customer, Ashton Mossop of Queensland University of Technology, even documented the complete Human Resource configuration and shared it with other Ivanti customers. The University of Southern Queensland recently shared how ISM is deployed for procurement, legal services, campus security and many other shared services.
New Human Resource and Facilities Packages from Ivanti
For those of you that have human resource and facilities management on your radar, there is some great news. Ivanti's product management and development teams have been working with customers that have gone through the journey to create a human resource and facilities management package that can be utilised by other ISM customers.
The human resource (HR) package includes the following functionality:
HR specific roles and dashboards
HR case management with complete isolation from IT Incidents
New HR request offerings with pre-defined workflows
Employee timesheet management
Service level management of HR cases
HR knowledge
HR reports
HR announcements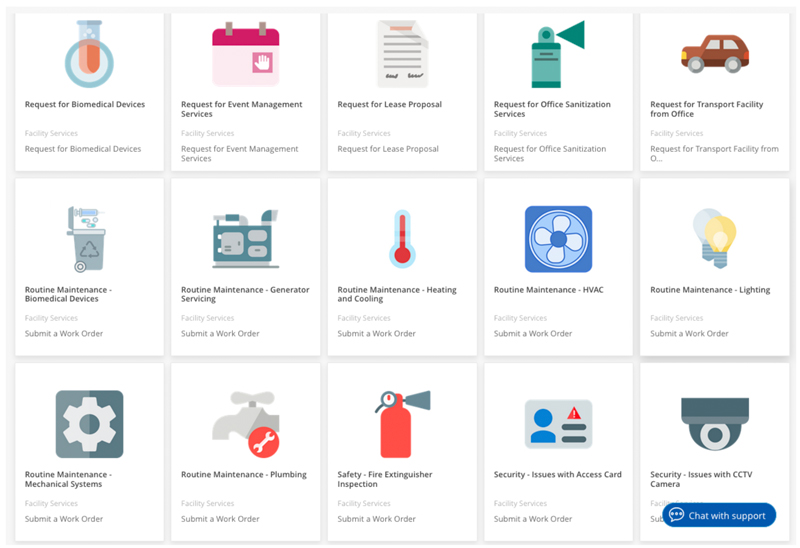 The facilities management package provides the following capabilities:
Facilities specific roles and dashboards
New facilities management related request offerings
Work order management for custodial, operational, maintenance job
Service level tracking of work orders
Facilities buildings, floors, cubicles
Preventative maintenance schedules can be added and linked to work orders
Facilities calendar to display upcoming scheduled maintenance events
Facilities assets for managing the non-device assets, such as office furniture, building equipment, even elevators or escalators
Facilities knowledge base
Facilities management reports
Facilities announcements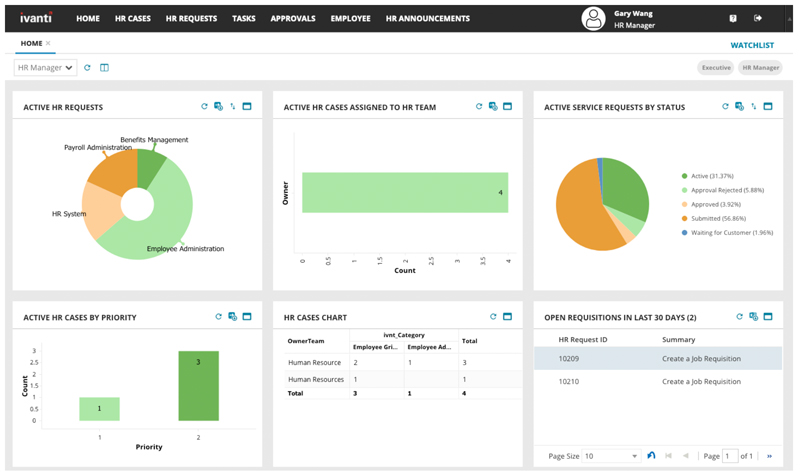 Available on the Marketplace
If you are an Ivanti Service Manager customer, both these packages are now available for download from the Ivanti Marketplace. The response of the customers I have showcased these modules to has been unanimously positive. Those packages are all freely available to all Service Manager customers to apply, modify and use, without any additional module license cost.
Let Us Know
If you are looking to consolidate your service management practices in your organisation, please reach out to us. It doesn't just have to be human resource or facilities management. We have seen ISM used in so many ways, we can help to connect you with customers that have gone down the same path.