Windows 10 Is Coming: Meet Your Customers' User Profile Challenges Now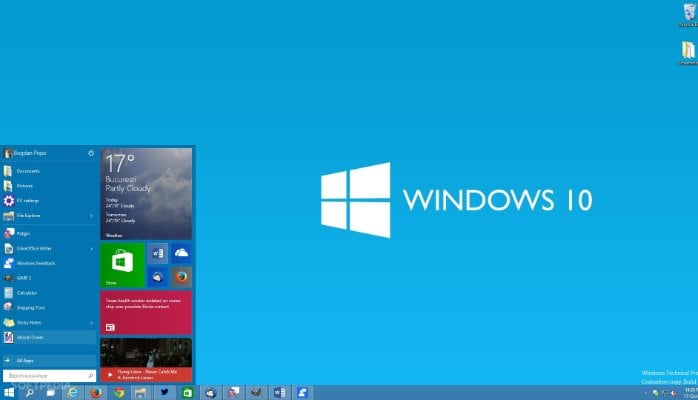 *This post originally appeared on the AppSense blog prior to the rebrand in January 2017, when AppSense, LANDESK, Shavlik, Wavelink, and HEAT Software merged under the new name Ivanti.
Windows 10 is around the corner and solutions providers no doubt are already getting inquiries and concerns from accounts about migration issues. It's great fodder for reviewers debating its relative superiority — or lack of — to Windows 7. Adding to the fun is the critical take on Windows Mobile Build 10149, expected to be in full release later this year. While the pundits continue their debate, there is one critical factor solutions providers can address now to help their customers ease the migration to Windows 10, and that is the user profile issue. Windows 10 introduces yet another new user profile version — v5, while Windows 7 and Windows 8 use v2.
Profile version compatibility only supports one desktop and one server, for example:
Windows 7 profiles are only compatible with Windows Server 2008 R2
Windows 8 profiles are only compatible with Windows Server 2012
Windows 8.1 profiles are only compatible with Windows Server 2012 R2
Windows 10 Demands New Approach To User Profiles
These different profile versions — and the advent of Windows 10 — beg the question: Just how many user profiles do your customers want to manage? Soon it may be common to have three or four different profile generations in use at the same time. As a result, roaming users that alternate frequently from virtual to physical desktops, or will use a Surface tablet as well as their virtual workspace, will cause your customers' IT teams a great deal of pain as users question why their personalized desktop is different, device to device.
Even if your customers can make do with the introduction of Windows 10 into their operating system mix, what happens when future generations are added in? Just how many user profiles will they have then?
The time is right for a change. It is possible to divorce your customers' user profiles from their environment, in essence, untethering them from this cacophony of profiles and unnecessary complexity. Just in the same way they virtualized the OS, they can virtualize their profiles so that every users' desktop feel like "their" desktop no matter what machine they're using.
By separating profiles from the OS, users can seamlessly move from that XP machine that has the legacy application they need, to their new Windows 10 device and back to a Windows 7 or 8 desktop, all the while maintaining the personalization they prefer.
Benefits Of A Virtualized Profile
This approach of a "virtualization" profile also solves a number of other profile management challenges, including:
Roaming Profile Corruption. When roaming profiles are used to persist user preferences and settings from desktop to desktop you are opening the floodgates for the consumption of a significant amount of disk storage, logon delays and corruption. This increases support costs and impacts user productivity.
Support Requests For System Rollbacks. Users are given the ability to easily and automatically self-heal when malicious changes or unexpected system failures occur. Users simply rollback the desktop or application settings to a preferred working state without the need to ever call the helpdesk.
Migrations. Whether upgrading a machine to a new OS or moving to a new PC altogether, migrations can consume hours of valuable IT staff resources. By separating the profile, user settings can be seamlessly migrated without impacting user uptime. Everything the user customized on their old desktop, including shortcuts and application settings, are exactly where they should be on their new system.
Flexibility For The Future
Inevitably Windows will announce new fixes, new versions, and eventually a Windows 11, or 12. By untethering your customers' user profiles from their environment they can accomplish migration far more easily, and most importantly, enhance productivity through use of a consistent desktop that always feels like "theirs." Introducing your users to this environment free user profile gives them the operational advantage now and going forward.