Unified Endpoint Management Just Became a Whole Lot Easier With Environment Manager 2018.1
With another successful Ivanti Interchange event behind us, a key theme emerged from our customers that has also been resonating around our product management teams: How do we truly unify IT?
With such a powerful portfolio already available for customers, bringing the products together to solve key problems such as Windows 10 migration accelerates the time to value without requiring separate installations and product consoles.
Unified Endpoint Management (UEM) continues to transform as organizations transform & rationalize their existing and future Physical, Virtual & Cloud Workspaces. With 2018.1, we have integrated 2 of the key components of Ivanti UEM - Environment Manager (EM) & Endpoint Manager (EPM) to make IT's life so much better.
EM/EPM Console Integration
Reduce time to value and ensure compliance across your EPM estate by creating, managing and saving your EM Policy configurations directly to your EPM instance. This integration has a simple workflow for EM customers to leverage the vast capability of EM and Vice versa.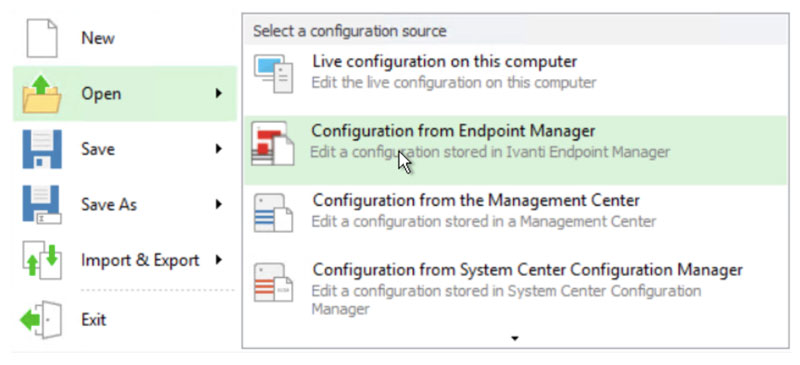 New Open/Save as Dialog
After configuring your policy, we have a new workflow to automatically enable the saved configuration as an EPM distribution package or even update an existing one. Policy will then be deployed directly via EPM to your Endpoints.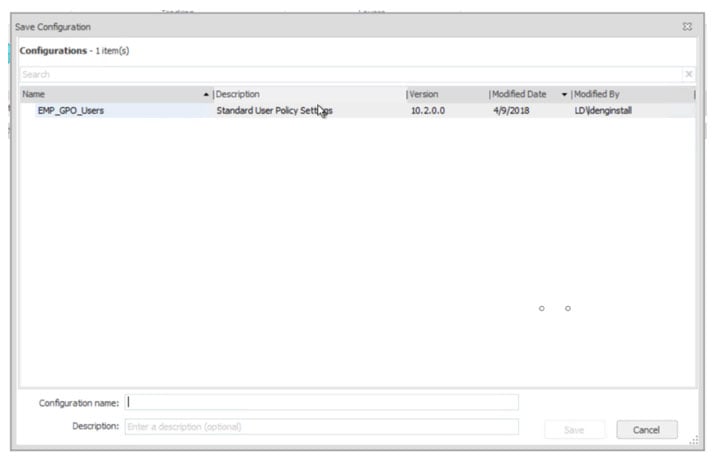 Save directly as an EPM distribution package

The saved Environment Manager Policy is now available within EPM for deployment
Ivanti Endpoint Manager customers will automatically have our EM 2018.1 agent available for deployment directly from within their Agent Configuration settings ready for installation.
For UWM (User Workspace Manager) customers who may be unfamiliar with Endpoint Manager, now is the time to take a review of its capabilities and request a demo .
And there is more…
In addition to the above integration feature, 2018.1 also introduces updates in the following key areas:
Advanced detection for Cache Roaming VHD Containers
Building on the introduction of our Cache Roaming Policy feature in EM 10.1 FR4, 2018.1 introduces enhanced logic for administrators to ensure seamless roaming of critical application settings across virtual sessions. Office 365 users can configure purely with our Out-of-Box Policy actions using existing storage.
GeoSync optimization
Introduced in EM 10.1 FR2, GeoSync is the best practice way of distributing your users personalization data & configuration across multiple locations/data centers. 2018.1 introduces optimization code that ensures fast, optimal synchronization even on high latency WAN links
MSI Installation
Environment Manager 2018.1 is our first Ivanti MSI release since 10.1 was released on 17th January 2017. This MSI version contains a roll-up of all available feature releases, hotfixes and service packs delivered since that date, making it much simpler to rollout through a single install.