Turbocharge Your ITSM with Discovery and Dependency Mapping in a Smart CMDB
*This post originally appeared on the Cherwell blog, prior to the acquisition by Ivanti.
CMDB's have an increased importance today beyond asset management and configuration management. Organizations driving digital transformation, investing in application development, and enabling hybrid cloud or multi-cloud architectures use their CMDBs to improve incident management and enable other IT support services.
Many enterprises invest in configuration management databases (CMDBs) to enable lifecycle management of the infrastructure, oversee software licensing compliance, and centralize system configuration information. Creating the CMDB, maintaining its accuracy, leveraging it for decision making, and developing related operational processes is a difficult, often elusive goal for many IT departments.
The primary problem is that the goalposts are always moving. As IT improves the data quality of one asset type, such as the data center's infrastructure, leaders increase the scope in seeking accurate data on applications, business services, and cloud infrastructure. As a result, the CMDB's use cases evolve from basic asset management to configuration management and on to incident management.
A CMDB is particularly critical to support incident management for organizations where the reliability of applications and technology services is mission-critical. Every organization investing in technology to support digital transformation, remote and hybrid working models, customer-facing digital experiences, and supply chain automation must be concerned about how quickly service desks can respond and accurately resolves incidents.
So what must IT teams do to meet these expectations and goals? It comes down to selecting tools that reduce the manual work on maintaining, integrating and deducing insights from the CMDB.
Seek a Hybrid-cloud Enabled Discover and Dependency Mapping Tool
A growing number of IT organizations have workloads running on a hybrid of public and private clouds. More importantly, business services and application architectures are often multi-cloud and require services deployed in the data center, AWS, Azure, and other clouds.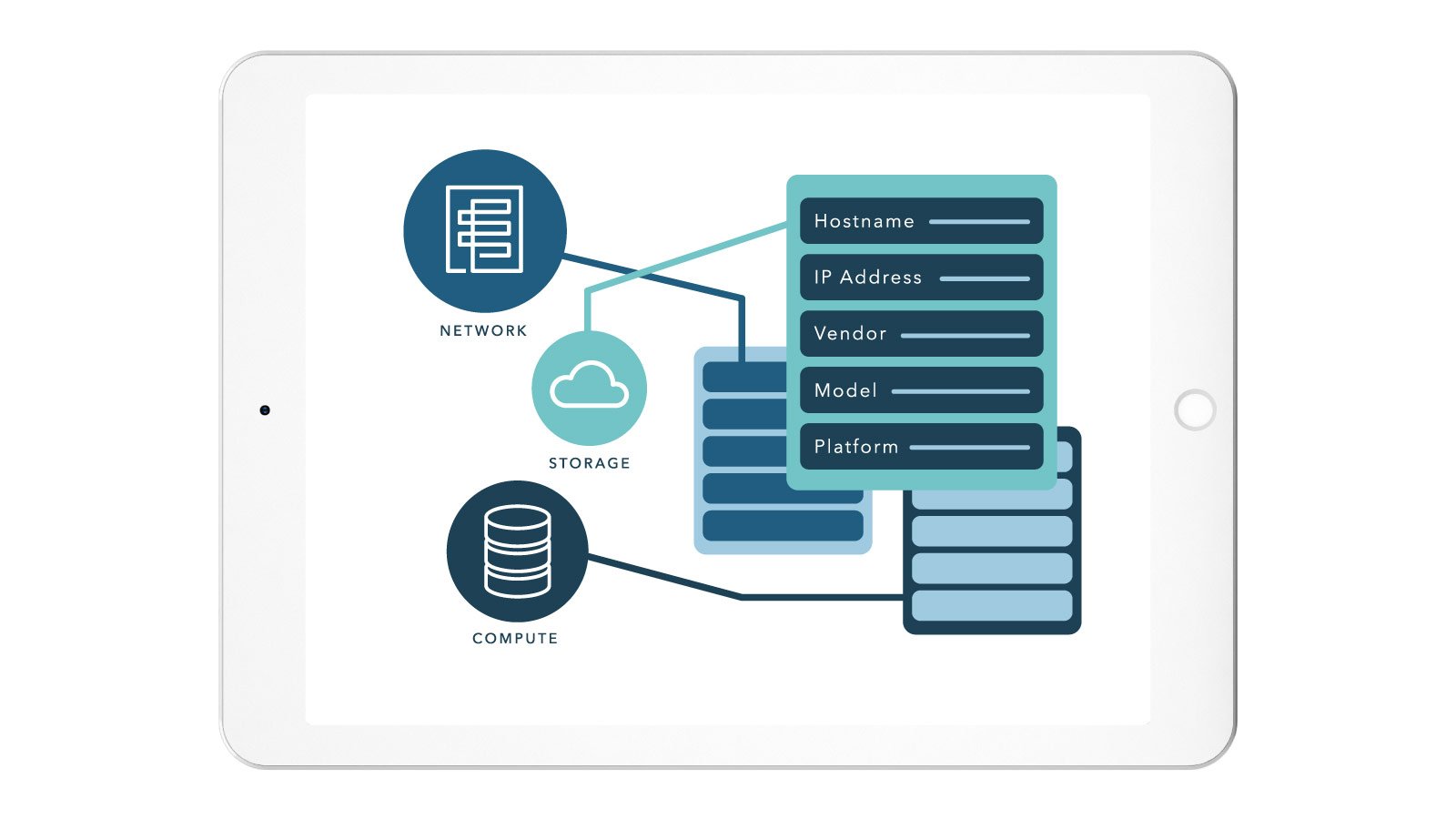 Just collecting information on the infrastructure, applications, and services isn't sufficient to resolve incidents. When there's a problem, the service desk requires a holistic picture of the underlying components, their interactions, and their dependencies. Furthermore, they need this visibility in a single tool with consistent information collected on each asset. Service desk teams can resolve incidents faster when the user interface helps narrow down the infrastructure to a business service's components and shows the interactions.
A hybrid-cloud enabled discovery and dependency mapping tool (DDM) enables the automated discovery of new and changing assets and assists incident management teams when researching and resolving issues. Agentless automation assists IT in discovering and updating assets across clouds to ensure accurate and up-to-date information. The discovery tool's robustness is critical, since cloud infrastructure is elastic and tools like IaC (infrastructure-as-code) enable IT to deploy and scale infrastructure easily.
Require two-way integration between DDM tools and ITSM Platforms
It's one thing to have accurate information that can aid incident management. It's even better when the discovery and dependency mapping tool integrates into, or is embedded into, the ITSM support and decision-enabling workflows. Let's consider three scenarios.
A vendor issues an emergency security patch for a database used by many services and applications. Patching the database may result in some downtime and degraded performance on some of these services, and IT needs to alert end-users proactively. Can IT easily infer what business services are impacted and send tailored notifications to the affected end-users?
Several end-users open incidents and report performance issues across different applications. Can the dependency mapping tool show common components used by these applications and help shortlist the systems that might be the root cause?
A service desk manager is developing plans for proactive maintenance around systems that need updates and remediations. Can the CMDB report what systems have been involved in the most incidents to help prioritize the list
All three scenarios illustrate how IT and incident management teams must improve their performance against a more complex infrastructure, application, and data management environment. These teams require integrated tools, automation, and intelligence to meet these business expectations.
Resolve Incidents Faster by Automating Standard Operating Procedures
Integration between discovery tools, CMDBs, and ITSM workflows goes well beyond workflow support and reporting enhancements. Large enterprises must reduce complexity by automating procedures, enabling predictive analytics, and investing in AIOps capabilities.
Consider how many hours service desk personnel devote chasing needle-in-the-haystack issues. Anomaly detection and resolution are significant challenges when incidents involve dozens of microservices with APIs having hundreds of data parameters. Since cloud systems can autoscale, IT needs dynamic thresholding and sequential pattern analysis tools to discover anomalies and trace to services that are the root causes.
If it's not an anomaly, then IT's instinct is to mine the change management database for recent deployments, configuration changes, patches, and other changes that might be the root cause or a contributing factor to the incident. That can be time-consuming and correlations error-prone if changes are descriptive and without linkage to the CMDB. When ITSM integrates with DDM and requested changes get mapped to systems, applications, and other assets in the CMDB, IT can accurately trace back incidents to the recent relevant changes.
The opportunity to reduce downtime and simplify workflow for IT teams during incidents is significant. When an AIOps solution integrates with multiple monitoring tools, correlates events, aggregates information to one incident, and integrates the information to the ITSM platform, less stressed service desk teams resolve issues faster and more efficiently.
Improve Employee Experiences by Automating Common Requests
Driving efficiencies and improving services should extend to other ITSM practices, especially request management, where it can have a direct impact on improving employee experiences. IT has the opportunity to streamline common requests like changing passwords, provisioning equipment, onboarding new employees, and getting access to data using a mix of automation and self-service capabilities. Employees are happier getting their requests resolved faster, and the time IT saves can be channeled to prioritized initiatives such as integrations, security enhancements, and new services.
Digital organizations are striving for solutions that are both smarter and faster. For incident management teams, look for ITSM tools that support autodiscovery, workflow integrations, and machine learning capabilities so that teams can support expanding technology capabilities while delivering reliable business services.
Isaac Sacolick, President of StarCIO, guides companies through smarter, faster, innovative, and safer digital transformation programs that deliver business results. He is the author of the Amazon bestseller, Driving Digital: The Leader's Guide to Business Transformation through Technology, industry speaker, and blogger at Social, Agile, and Transformation.