Take a UEM Journey with AppSense at Citrix Synergy 2015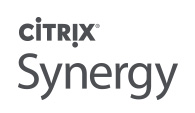 AppSense is returning to Citrix Synergy as a Gold Sponsor in 2015, and we have some amazing plans taking flight. Synergy is always a highlight of AppSense's event calendar, but this year we are going big. Really big. If you're attending the show, be sure to visit us at Booth 303.
We have some exciting surprises planned, including never before seen technology and an incredibly fun experience at the booth that you absolutely won't want to miss. One lucky visitor will even walk away with a trip for two to any city in the world!
And that's just the start.
Along with our presence in the Solutions Exchange, there are many different ways to connect with AppSense at Synergy:
AppSense Live!
Join us on Monday for the latest installment of our premier technical event. You'll get a sneak peak at our latest technologies from AppSense technical leaders, along with real world insights from AppSense customers Cornerstone Home Lending, VP Corp., and WellCare.
AppSense Vision Briefings
Throughout the event, AppSense's chief technologists will be conducting vision briefings at the nearby Hyatt Regency Orlando.
AppSense Party
At Synergy, Wednesday night is always time for fun, and the AppSense Party will be right in the middle of the action. We hope you'll join us by the gazebo for some appetizers and cocktails as we celebrate another year of success with our friends and partners in the Citrix ecosystem. Last year's AppSense Party was a Synergy highlight for many, so don't miss out on the fun.
There has never been a better time for Citrix customers to take a look at AppSense. DesktopNow is already the go-to platform for optimizing Citrix user experience, and we're really excited to show you some exciting new product enhancements that Citrix customers are going to love, as well as some future technology plans that are really going to shake the UEM category up.
See you in Orlando!