SQL Server Reporting Services Models Available on AppSense Exchange
*This post originally appeared on the AppSense blog prior to the rebrand in January 2017, when AppSense, LANDESK, Shavlik, Wavelink, and HEAT Software merged under the new name Ivanti.
I'm delighted to say that two SQL Server Reporting Services (SSRS) models have been made available for download on AppSense Exchange.
A Report Model is a user-friendly description of an underlying database, with pre-established data relationships and auto-generated queries. The Report Models give you the ability to create highly customized reports from both the Management Server and Personalization Server databases.
Using the powerful building and customizing options within SSRS and Report Builder, you will be able to produce any number of reports to suit your needs for both the Management Server and Personalization Server Databases.
Here's an example, showing when Application Groups were added to various Personalization Groups: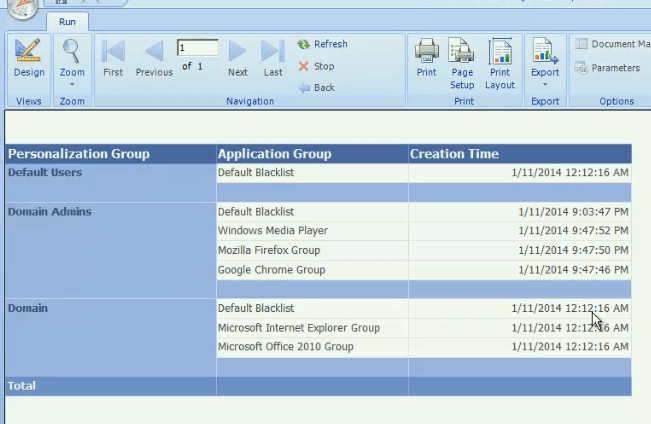 To get started, download the SSRS Models from AppSense Exchange.
Once downloaded, you can import each Model into the SSRS web console.
The only other step is to create a Data Source in SSRS that points to your Management Server or Personalization Server databases: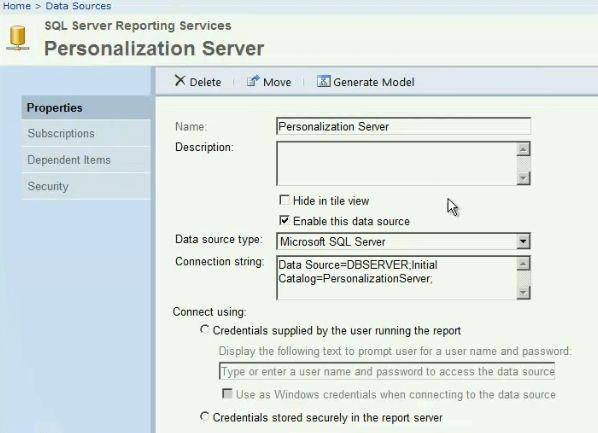 Once your Report Model and Data Source are ready, you can start creating your custom reports using Report Builder.
A report being created in Report Builder using the Personalization Report Model
Below are a few examples of reports created using the Management Server report model and Report Builder:
A report showing which packages are assigned to each deployment group in the
Management Server
A report showing events against each deployment group in the Management Server
For more information on SSRS, please visit http://msdn.microsoft.com/en-us/library/bb522859.aspx