Show us Your Everywhere Workplace. We'll Show You the Prizes
UPDATED JUNE 1: Thank you for participating in the contest! The contest is now closed. We hope you enjoyed and keep living your Everywhere Workplace!
It's a brave new workplace out there. Employees are roaming free, reimagining what a workplace can look like. It's not just about WFH anymore. Now it's about WFE: Work From Everywhere.
Ivanti is working to secure the Everywhere Workplace, wherever you are.
We love a good couch set-up, but we're up for more of a challenge.
Over the coming weeks, we're putting forth an #EverywhereWorkplace challenge to see just how far outside the cubicle you can think.
Get creative.
Hop on an inflatable flamingo and work from the pool.
Work from your neighbor's pool. (Uh, but you might want to run that by them first.)
Work while playing pool.
Better yet, level up and show us something we haven't thought of.
There will be new challenges weekly, so follow us on social and share your stories, photos and videos with the hashtag #EverywhereWorkplace.
Each week, a panel of Ivanti IT pros will crown a winner who will receive a prize and join the elite squad of Ivanti WFE Champions.
Keep it legal, keep it kind, and keep it work-friendly. We can secure almost anything, but we can't secure your job if you spend the day in an inflatable flamingo and miss a deadline. You do not want to have to tell that story at your next job interview.
For the full set or rules and eligibility click here.
Congratulations to @goodgirl49 for winning the week four challenge! Theresa wins an Apple iPad Pro!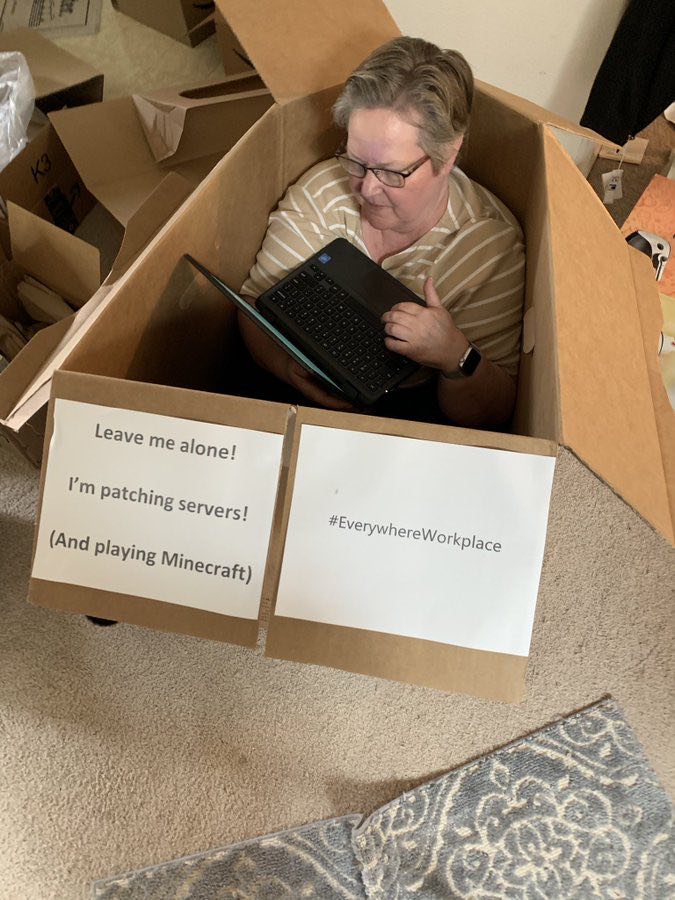 Congratulations to @mgw_GRz for winning the week three challenge! mgw_GRz wins an Oculus Quest VR Headset!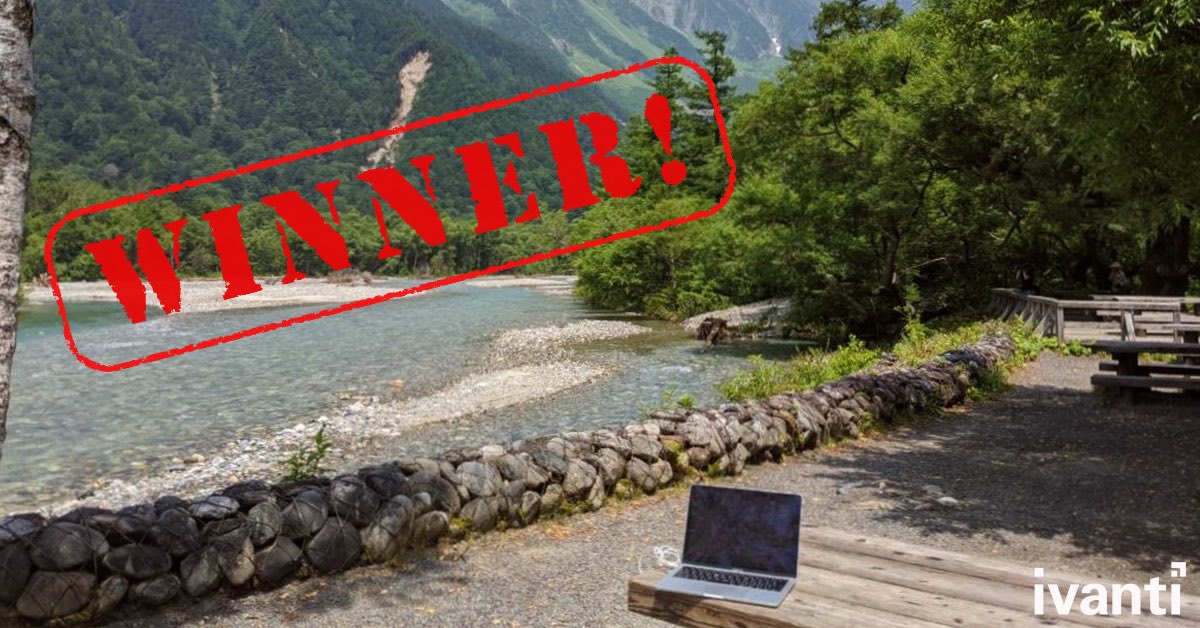 Congratulations to @0_oTerm for winning the week two challenge! Christian wins a set of Sonos indoor/outdoor speakers!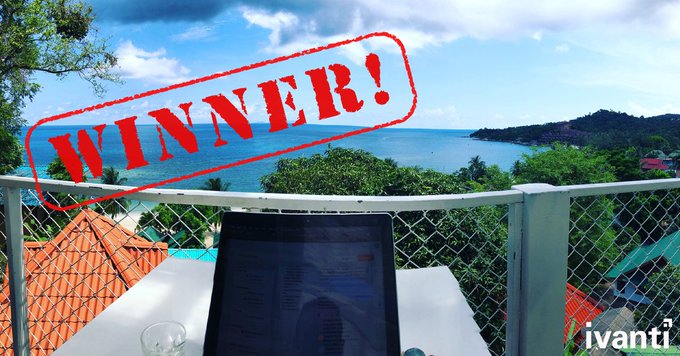 Congratulations to @jaysrbi for winning the week one challenge! Jay takes home a DJI Mavic Air 2 Foldable Drone!