Reduce the Cost of a PC Refresh with AppSense
*This post originally appeared on the AppSense blog prior to the rebrand in January 2017, when AppSense, LANDESK, Shavlik, Wavelink, and HEAT Software merged under the new name Ivanti.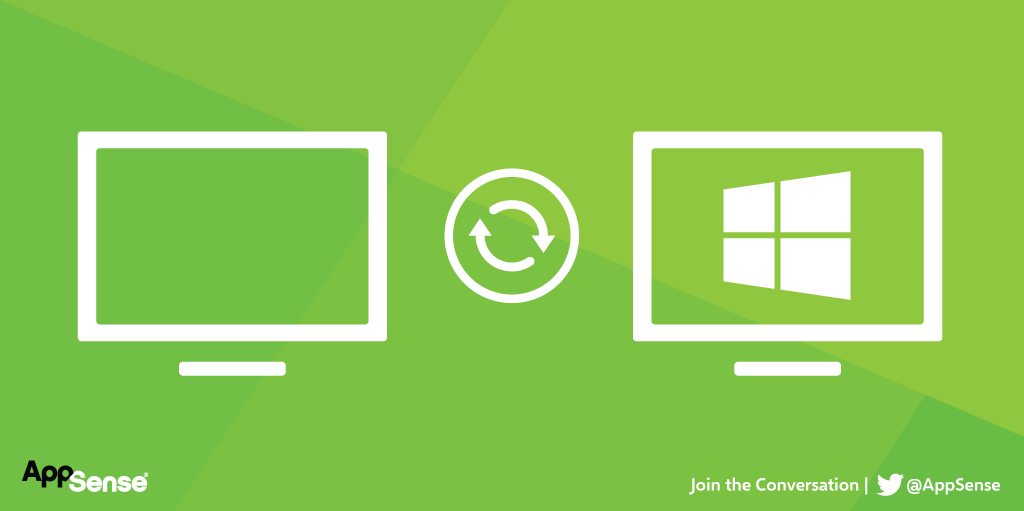 If the prospect of your next PC refresh is haunting you, you're not alone. The cost and resources required to undergo a PC refresh can be daunting, especially when it comes to migrating users files and provisioning systems without impacting user productivity or creating downtime.
But it doesn't have to be so hard. AppSense can eliminate the risk of data migration, automate the provisioning process, and assure that users' new systems are available without downtime or productivity loss.
Here are six ways we can help you with a PC Refresh or everyday break-fix:
Automate provisioning. DesktopNow automatically captures and applies all of a user's personalizations and data without manual IT effort. This completely streamlines the PC refresh process, saving headaches and cost.
Centrally manage desktops and apps without complexity. DesktopNow enables you to manage all user settings and IT policy from a single instance. Because they are no longer tied to a specific PC or operating system, users can freely roam between physical desktops, even between OS versions, as well as to virtualized desktops or sessions.
Automate File Synchronization. With DesktopNow you can perform consistent migration of data so that at any point in time a user can log on to a new PC and receive access to all of their current files.
Eliminate provisioning. DesktopNow completely eliminates the headaches associated with application provisioning during a PC refresh operation. Based on user profile and policy data, each new PC is populated on-demand with the users' applications and privileges, all without exposing the environment to unnecessary risk.
Reduce help desk tickets. One of the largest expenses of a PC refresh can arguably be the high cost of help desk calls. With DesktopNow, users have immediate access to their data – just in the same spot they stored it on their old system – along with all of their applications, user rights and personalized features, this instant familiarity translates into fewer helpdesk incidents.
Improve PC recoverability. To protect users from unforeseen events, DesktopNow can enable users to be back up and running as quickly as it takes to log on to a new PC. Any PC can be freshly imaged and present the user with an identical experience to their old PC, again with all of their data, applications, and personalization completely intact.
Eliminate high cost and headaches of implementing your next PC refresh, and never have to fret over a PC refresh again. Learn how here.