Managing Windows 10 Branch Upgrades With Ivanti Part 1
Time to dive in and learn about managing Windows 10 branch upgrades with Ivanti solutions. As outlined, there are many elements of a solution architecture and I will proceed to map Ivanti products to that architecture.
Upgrade education
As mentioned in previous articles, Windows 10 branch upgrades are disruptive. If someone has not experienced this before, they may do something stupid like powering off their computer in the middle of the upgrade process (never a good thing). A solid knowledge base article will go a long way to educate them. This is easily achieved in Ivanti Service Desk.
Here is a sample article you could use to communicate the upgrade process to users:
As you may be aware, Microsoft recently released an update for Windows 10 known as the Anniversary Update or version 1607. IT is currently testing this update and will begin rolling it out widely in December.

As with other Windows 10 updates, there will be disruption to your ability to work. IT is planning to launch the upgrade at noon when we expect you can step away from your computer. You will have the option to defer the upgrade if you fear it will be too disruptive to your work. We advise saving all documents and shutting down applications to minimize any potential loss of work.

When the upgrade begins, you will see the following screens. Do not power off your computer during any of the upgrade process.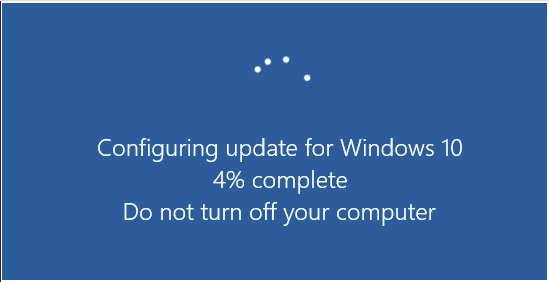 Once the upgrade is complete, you will need to login and wait for some additional configuration to occur. You will see the following: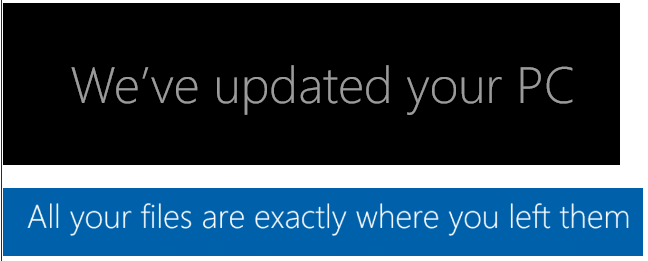 Should you have any issues with the upgrade, please contact IT and we will promptly assist you.
Upgrade communication
Pre-upgrade application owners: Email is often the default method of communication, but there are other options. Using Ivanti Workspaces, application owners can be alerted to pending upgrades with a Notice Board message.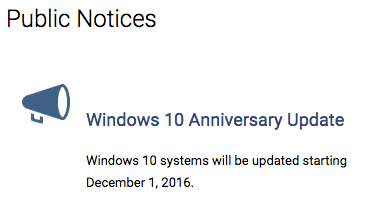 Pre-upgrade end users: The obvious solution is to send an email (or series of emails) with the information listed in the example knowledge base article. With the Ivanti End User Workspace, that information can be accessible anywhere: web, desktop, or mobile device. Putting the information everywhere will increase the likelihood of users knowing about the upgrade beforehand.
Upgrade launch: Ivanti Patch Manager allows user notification before the download and\or before the execution of a branch upgrade. This can be a last minute opportunity to inform the users of the process that will ensue.
Post upgrade: After an upgrade, users can submit issues or be notified of information via Ivanti End User Workspace.