Make User File Migration to Windows 10 Effortless with DataNow
*This post originally appeared on the AppSense blog prior to the rebrand in January 2017, when AppSense, LANDESK, Shavlik, Wavelink, and HEAT Software merged under the new name Ivanti.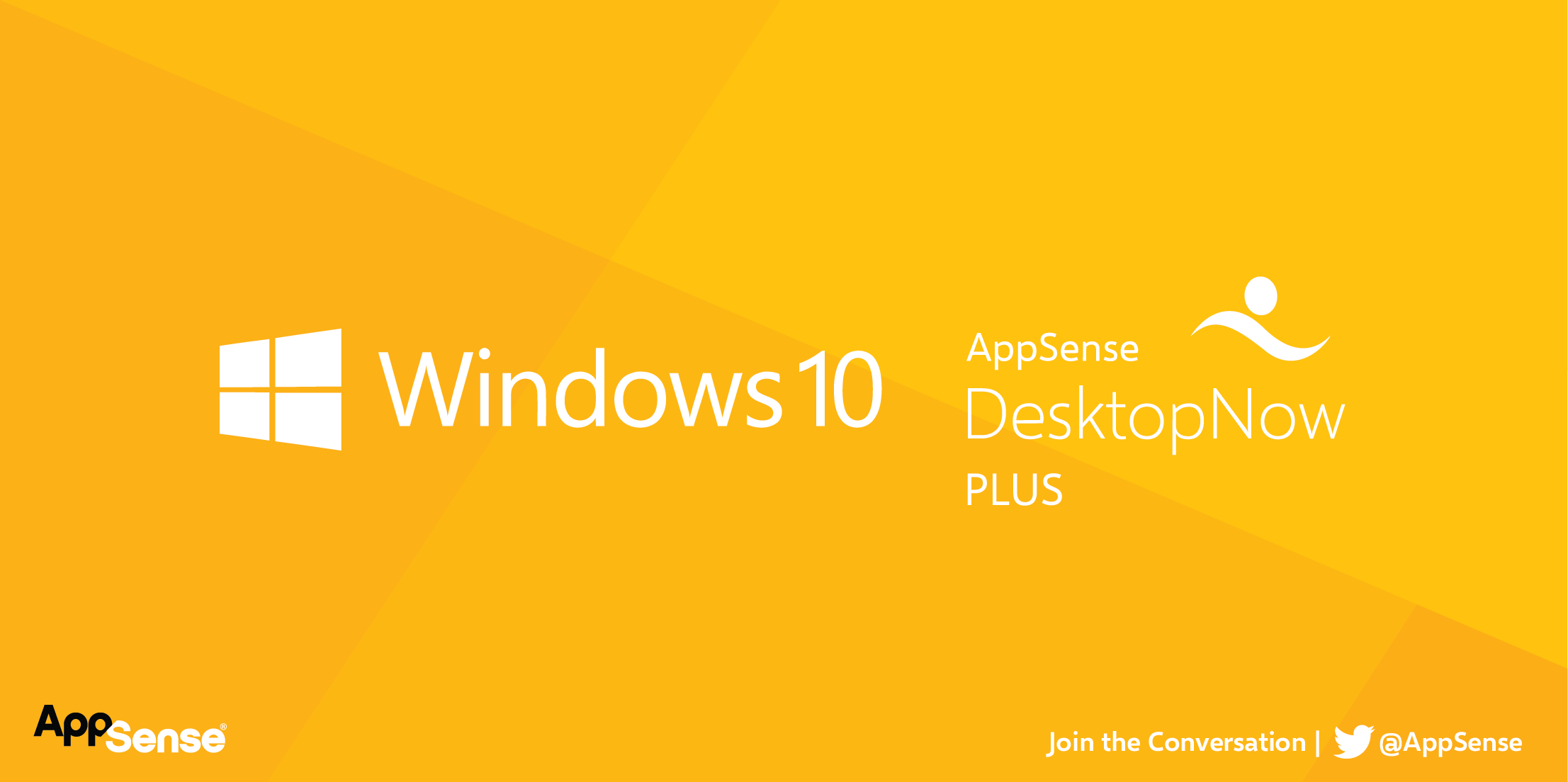 One of the biggest challenges of migrating to Windows 10 is retaining corporate data through the migration process. As organizations make this significant leap, no IT organization wants to leave any user data behind.
AppSense is making the migration of user files to Windows 10 effortless with its latest release of AppSense DataNow 3.6, which extends its simple and secure file sync and migration capabilities to Windows 10. DataNow delivers a completely native and seamless user experience across any Window environment – in fact, it's the only file sync solution that does it. With DataNow, users can easily sync or access files and folders, no matter what version of Windows they were created in. And, DataNow accomplishes this while leveraging existing management or storage infrastructure.
The value? Tremendous! DataNow reduces the risk of migrating to Windows 10, because all files and data settings from a user's former laptop are instantly available on their Windows 10 device. Files and folders follow the user and can be selectively synced with instant access. Users can work the way they want to, on any device they have on hand, without worrying about data access or loss. Easy. Transparent. Seamless.
The new DataNow 3.6 also offers enhancements like In-Location Sync and enables the use of Shared Group Folders as drive letters. In-Location Sync "just in time" granular sync from file and folder default locations also saves on storage, bandwidth and administration costs. The Shared Group Folders feature reinforces use of corporate drives and eliminates data sprawl and file search issues typical in many companies. To users, files on shared drives appear to reside on their local drive, even when mobile.
Additional features of the latest DataNow include:
Easy Access – Business users can access and work on files from anywhere at any time.
Secure Access - DataNow secures data with 256-bit AES encryption as it is transferred between client devices and the DataNow appliance. Any files that users download to mobile devices are also encrypted on the device and can be wiped on-demand automatically or by an administrator based on contextual factors.
Easy Configuration – IT can simply adopt DataNow and enable clients in minutes without changes to existing storage infrastructure or user profiles.
Automatic Sync – Files and folders are continually synced in the background, so users do not need to copy, move, monitor, or redirect files.
Simple File Management – IT can administer file access for business users via a virtual appliance.
Native Folder Mapping – Now supported in Windows 10, native folder mapping allows users to continue to work with files in familiar locations like My Documents.
Assured Regulatory Compliance – IT can control the sync of files and folders for compliant data retention.
With DataNow 3.6, migration to Windows 10 is more effortless that you might imagine.