Ivanti Workspace Control 2021.2 is Now Available!
A new release of Workspace Control 2021.2 is now available - containing a much-anticipated new feature as well as several bug fixes and compatibility updates!
We've also included a number of User Voice requests which were submitted via the Product Ideas page on the Ivanti Community.
New Features
Cloud Relay
The Ivanti Cloud Relay uses an Ivanti Cloud back-end to make it easier for administrators to enable end users who work from home to connect their devices to corporate, on-premises Relay Servers.
In Workspace Control environments using Relay Servers, Workspace Control Agents residing on devices outside the corporate firewall do not receive configuration updates from the Datastore unless they are connected to the corporate network through VPN.
Using Ivanti Cloud Relay, Workspace Control Agents no longer require a VPN connection to receive the latest Datastore information.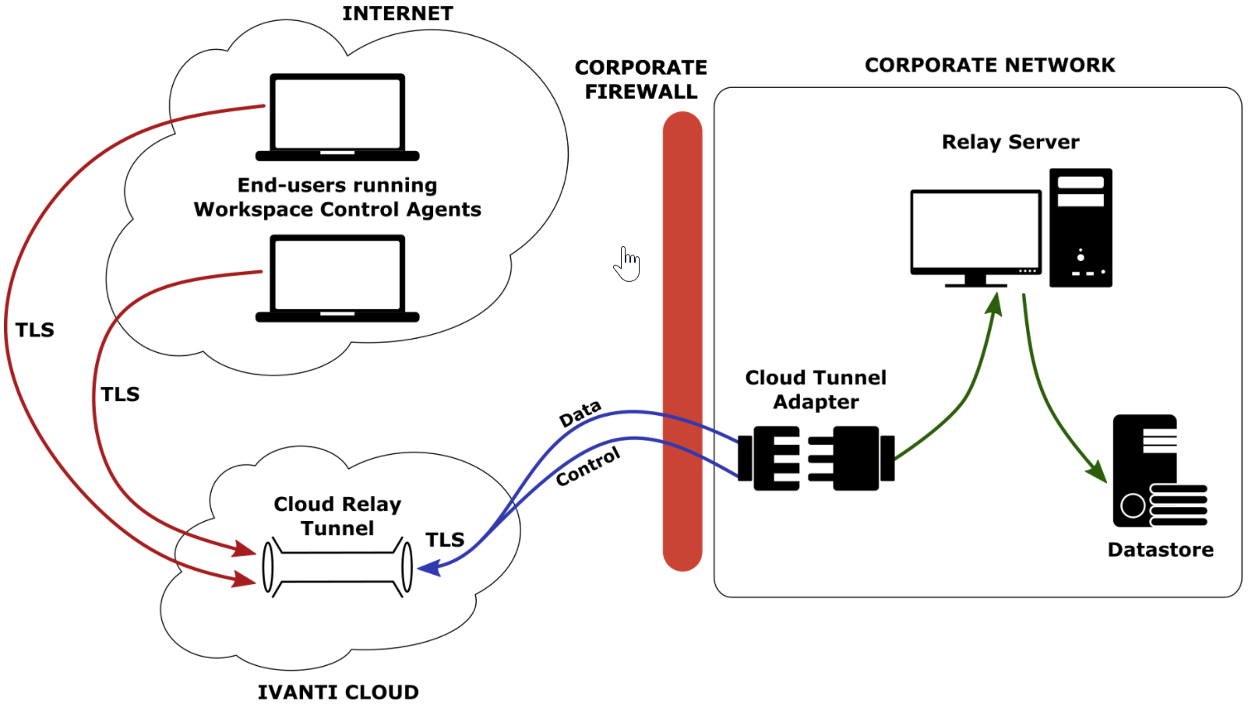 Ivanti Cloud Tunnel Adapter connects to the Relay Server and uses only an outbound connection from within the corporate network to the Ivanti Cloud Relay Tunnel and, thus, alleviates security concerns about inbound ports in the corporate firewall.
Workspace Control up- and download processes also connect to the Ivanti Cloud Relay Tunnel using an TLS connection. Once the connection is active, configuration changes will be available through the Ivanti Cloud Relay Tunnel.
The Cloud Relay Tunnel is hosted on the Ivanti Cloud. It does not store any information in the Cloud, and thus, there are no associated storage costs or GDPR concerns.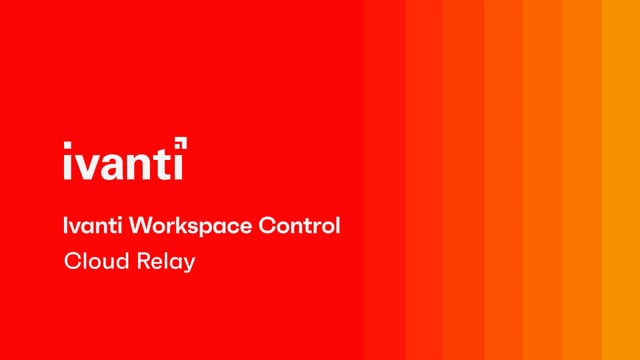 See the Administration Guide for more information: Ivanti Cloud Relay
User Voice Requests
We are continuing to review and respond to your feature enhancement requests. Thank you for continuing to submit suggestions and for voting on the requests that others have submitted previously!
Please refer to the Release Notes for details on all of the User Voice feature requests and other feature enhancements that are included in this service update. Here are some of the most noteworthy additions:
Support for UWP Applications

Ability to create a UWP Application
Present all locally available UWP applications which can then be configured as if they were regular managed applications.

User Settings Analyzer

Inspect and analyze User Settings (URP/UPF) files to see where a specific file or registry value is coming from.

Event log shows administrative notes for failed Folder Synchronizations

Inform the Admin of which Folder Sync task failed.

Improved User Voice: DPI Scaling

This feature has now fully been productized, meaning we implemented it as a new User Settings Template.
DPI settings will now roam in Windows 10 / 2019 sessions where Microsoft supports DPI scaling.

Improved Feature: User Installed Applications

We have improved User Installed Applications by extending the feature to be used on Server operating systems.
Compatibility Updates
We have added Windows 11 and Windows 10 for Virtual Desktops (AVD) and Windows Server 2022 to our list of operating system rules.