Ivanti User Workspace Manager Update: 2021.1 Release
Ivanti User Workspace Manager (UWM) 2021.1 is a major release focused on quality, stability and several feature enhancements.
8 feature enhancements.
62 customer bugs resolved.
Event viewer for application control
As of version 2021.1, Application Control offers a native user interface inside the AC console. This interface presents an aggregated view of events captured from all managed endpoints. The events are filtered and categorized on a per-feature basis and can be seamlessly translated into policy actions via drag-and-drop functionality.
See our feature video for more information and a quick demo of how this update smooths your Application Control journey:
VHD(X) cache roaming enhancements
The Environment Manager VHD Cache Roaming solution has been extended to support VHD(X). This disk type offers the following benefits:
Optimal VHD type for modern operating systems.
Larger storage capacity and data corruption protection.
Live resizing and smooth data alignment.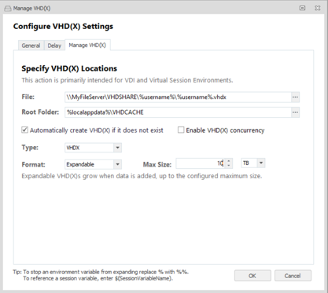 Windows 10 start menu builder update
Create tailored application list with blank tile group layout.
You can now create and deliver a personalized start menu application list without impacting/modifying users' existing tile groups.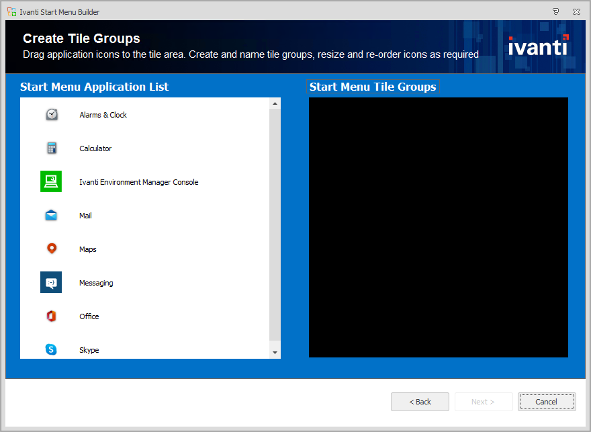 Personalization operations enhancements
Delete full user profile
Now IT/Service Desk has the option to swiftly delete all current settings for the specified user. This replaces complex scripts previously required for this operation.
Allow membership of multiple groups
PersOps now aggregates role memberships to support functions against users, satisfying the criteria of multiple groups.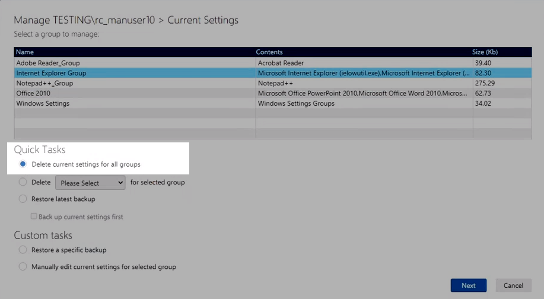 Upload events on demand from the management console
"Upload events now" action
A new action has been added to the management console: upload events now. This action immediately upload events from deployment group endpoints to the server.

CCA: Command line tool enhancement
Additional CCACMD.EXE Command line functionality
/pollnow
Initiates a poll to the server.
/move
Initiates a request to move the computer to another group.
File Director: SQL dependency removed
Removal of shared external database requirement
The 2021.1 release of File Director removes the requirement for an external SQL database.
This development simplifies infrastructure requirements and File Director configuration.
Potential saving of $$$ in SQL costs on upgrade to 2021.1.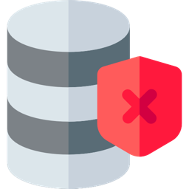 File Director: administrative enhancements
The following improvements have been introduced in the 2021.1 release of File Director:
Snapshots optimized to be configuration only.
Updated admin UI diagnostic capabilities.
Ability to change appliance password from web admin console.
Kerberos authentication testing/troubleshooting inside Admin UI.
VMXNET3 (10GB) support.
Improved client logging.
Environment variable support in path-based expressions.
User data and performance dashboard updates.