Ivanti Just Announced We're Adding a New European Patch Tuesday Webinar and People Are Losing Their Minds
You asked, and baby, we delivered! That's right folks, the webinar series you know and love is adding second recording at a European-friendly time.
Our first European Patch Tuesday will be on July 12 at 1pm BST | 2pm CEST.
No more having to log in to a webinar at the end of the work day to find out which patches to prioritize. Instead, curl up with your laptop and a cup of tea on a gorgeous Thursday afternoon and listen to the soothing sounds of Chris Goettl and Todd Schell's voices as they go over zero days, cybersecurity news, and everything you need to know about Microsoft's Patch Tuesday and all of the patches in between.
We announced the news on Twitter last week, and our customers and employees could hardly contain their excitement.
Big news! We just announced the addition of a new #PatchTuesday webinar for the UK, and people are losing their minds! Respond with your celebratory GIF in the comments below. 💻🙌 pic.twitter.com/EpXfjQPjwI

— Ivanti (@GoIvanti) June 19, 2018
When it comes to reactions, overall, there was a lot of dancing.
#PatchTuesday is going WORLDWIDE! Wahoo!!! pic.twitter.com/QrwSuoCOhe

— Andrew 🚨🕷 (@amariotti) June 19, 2018
June 20, 2018
Seriously, this announcement is causing people to dance like nobody is watching.
June 19, 2018
Touchdown! pic.twitter.com/zeKwkKH5d7

— Jay Koz (@JayRKoz) June 21, 2018
Do a little dance, watch our webinar, get down tonight. (That's how the song goes, right?)
June 19, 2018
Some of us couldn't hide our surprise.
June 22, 2018
YAAASSSSS QUEEEN pic.twitter.com/YwDxaMR0wP

— Erica Azad (@EricaAzad) June 20, 2018
And speaking of the queen, we had some truly British reactions, including a royal mic drop.
June 20, 2018
This is a British celebration response! pic.twitter.com/c9BP0jSaKO

— Sarah Lewis (@LDSarahLewis) June 20, 2018
Ivanti customer, Adam Howard, got settled in and ready to hear more.
June 21, 2018
One customer was so overwhelmed with excitement that he couldn't stop hysterically laughing.
June 20, 2018
And others were absolutely overcome.
June 20, 2018
On the other hand, one guy was pretty upset about it. What can we say, I guess patching isn't for everyone.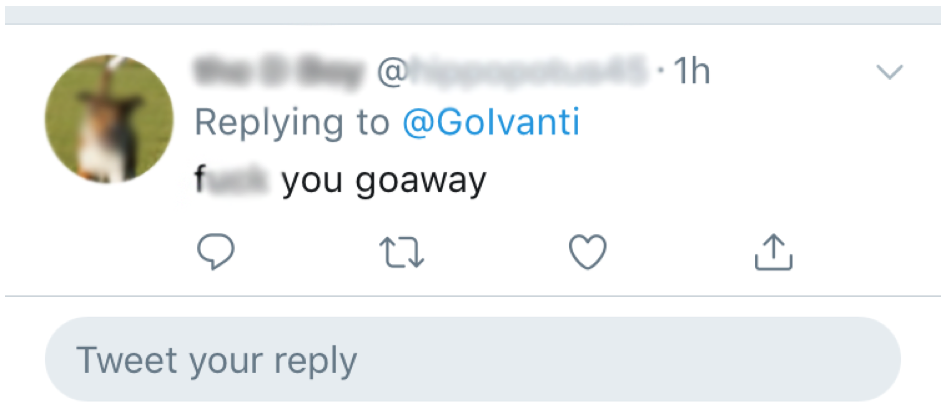 We're glad everyone is so excited for our new European Patch Tuesday webinar! Be there or be square on July 12. And don't worry, we'll still be doing our regularly scheduled recording July 11 at 11am ET.