Ivanti Insights Vlog: How Old Are the Business Issues and Priorities IT Faces?
IT is tasked with helping the business innovate, but how much have they been able to do within their own departments? There are many problems and issues IT has been dealing with for years. Maybe it's worth taking another look at how to move on by innovating inside IT.
This short Ivanti Insights mini-webinar reviews four important points:
Why IT struggles to innovate within IT
IT priorities—both from today and years past
Why issues get lost in between the IT silos
Who handles things before they fall through the cracks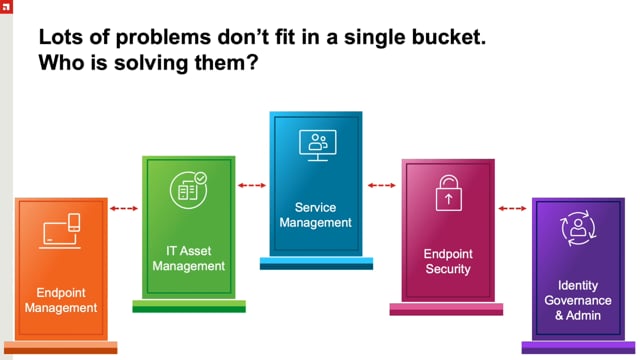 This conversational style mini-webinar session is the first in a series of quick outtakes from an Ivanti Cloud webinar.
Other mini-webinar sessions include:
To find out more, jump to the Ivanti Cloud product page or to the Ivanti Cloud Community page.