Ivanti Desktop and Server Management 2021.1 is Now Available!
The new major release of Ivanti Desktop & Server Management (DSM) is now available!
This release focuses on more cloud functionality and therefore moves DSM to the future. We have greatly enhanced the DSM connector for Ivanti Neurons to use the collected DSM data directly in Ivanti Neurons for Patch Intelligence.
This will allow you to have a much better overview of your environment from the security side. By gathering and displaying the DSM data directly in Ivanti Neurons you can leverage the dashboards to identify possible security risks, or ensure your endpoints are already protected.
We also officially introduce the option of installing a site depot directly in the Azure cloud. Besides other great advantages, this will eliminate the need of maintain an in-House DMZ depot for your external clients.
Do you have trouble getting a reboot completed during a script installation on clients with BitLocker System Drive encryption enabled?
No problem!
We've got you covered with a new eScript command to 'pause' the drive encryption for a specific number of reboots. This will enable you to achieve a true unattended software installation - even if the software requires a reboot. No need for the end-user to stay in front of the screen and enter the pin during each automatic reboot!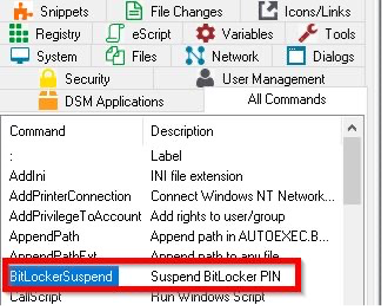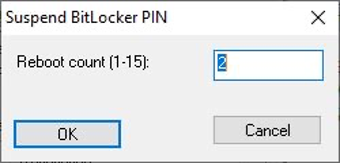 Check out the latest Release Notes for further details on the new features and bug fixes included in this release.