Ivanti: Your Cure for Voodoo IT
Sure, you've heard of and are probably dealing right now with "shadow IT"—users deploying unauthorized, insecure workarounds in response to processes and policies they don't like or understand. But what are you doing about voodoo IT?
You may never have heard the term before, but you already know what voodoo IT is. It's the pins and needles you and your team are constantly experiencing from the thousand slings and arrows hurled your way by hackers, attackers, your users, your bosses, and your organization's aging, disjointed infrastructure.
Still not sure you're suffering from voodoo IT? See if any (or all!) of these symptoms apply to you and your team.
Are your hands tied by too many help desk requests?
(Each one consumes time and skills you and your team should be investing in core business goals.)
Are software audits giving you that queasy feeling?
(As we wrote in an October 2016 blog post, "The Real Cost of a Software Audit," the multiple costs of a failed audit can be considerable—economically to a company, and personally to you and your team.)
Are security threats giving you a headache?
(The bad guys also have a way of monopolizing time you don't have. And threats to your organization's cybersecurity are threats to your job—threats that are growing daily.)
Do you suffer from blind spots caused by shadow IT or inadequate discovery tools?
(In a survey of some 900 respondents conducted at RSA Conference 2017, 42 percent cited lack of infrastructure visibility as a top security concern.)
Are ex-employees with valid IT credentials delivering a kidney punch?
(Crowd Research Partners and the LinkedIn Information Security Community found in 2016 that 74 percent of organizations feel vulnerable to insider threats, but fewer than half have controls in place to prevent insider attacks.)
Are software updates sucking the life out of you?
(Windows 10 cumulative updates and Windows 8 end of life, anyone?)
Is out-of-date infrastructure costing you an arm and a leg?
(Organizations have modernized their IT infrastructures, cut costs, and used those savings to improve IT security.)
Are constant last-minute requests for executive reports a pain in your butt?
(A Forrester Research survey found that 85 percent of IT management teams face pressure to demonstrate business value—and a Society for Information Management survey found CIO performance the most common metric of that value.)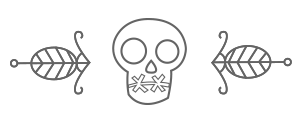 We can help solve your IT pain
Ivanti helps IT and cybersecurity decision makers and their teams combat and avoid the pains and challenges of voodoo IT every day. Our IT service management (ITSM) solutions empower users with self-service, and reduce incidents, problems, and trouble tickets. Our IT asset management (ITAM) offerings help organizations reclaim unused software licenses and pass those audits. We have the security tools to prevent, detect, and remediate even the most modern threats, to protect your users, data, and IT resources. And our reporting and analytics features and options deliver clear, accurate, actionable information to your team, bosses, and the "C-suite," on schedule and on demand.
Check out our solutions online, or contact Ivanti for more information. (And if you have your own pain points to share, leave a comment here, or drop me a line. If we collect enough interesting examples from you and other readers, we'll share them in one or more subsequent posts. And those who submit the most interesting examples just might receive a gift from us. Maybe a good luck charm….)