File Director: Delivering OneDrive Storage On-Demand to Your Citrix Servers (Including Server 2016)
Mandated with moving all personal user data from on-premises to OneDrive storage (free 1TB per licensed Office 365 user) but worried about disk space rapidly filling on your Citrix servers? File Director is your key to a smooth and seamless migration with on-demand sync and local cache cleanup capabilities across Server 2012, 2016 and 2019 operating systems.
The Ivanti® File Director OneDrive Connector solution allows IT to capture, control, and audit Office 365 users' 1TB of OneDrive storage and Google Drive storage. The Connector uses File Director's granular sync engine and In-Location Sync capabilities to migrate user files smoothly to OneDrive cloud storage. However, as with on-premises storage, users' everyday Windows experience when accessing files and folders is unaffected.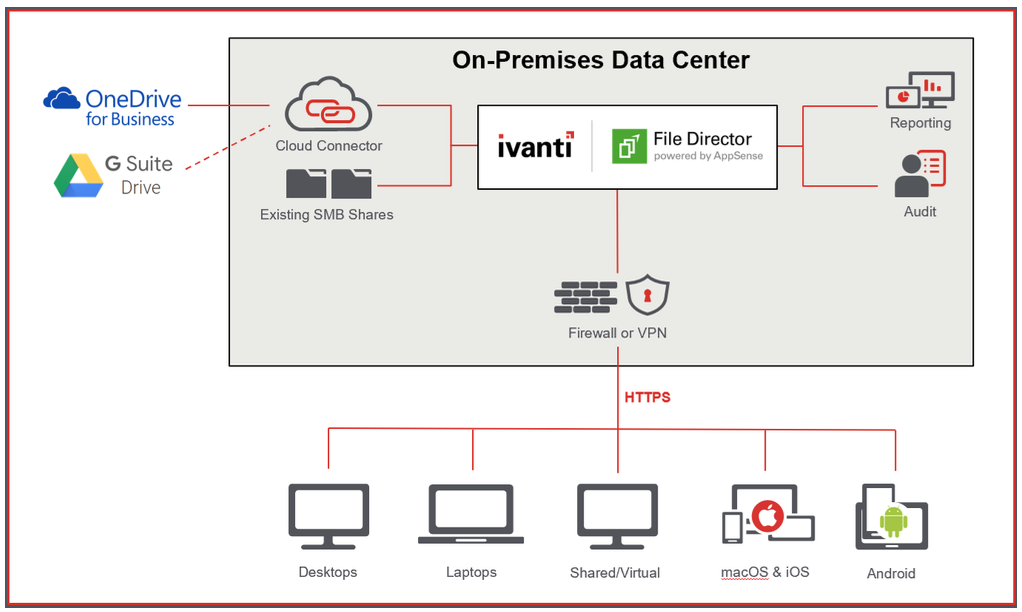 With File Director acting as an on-premises broker to OneDrive, IT has complete audit and visibility of how OneDrive storage is being used, while delivering a familiar user experience that feels just like using any other file server. No special folders, no clunky redirection, no endpoint device limitations.
File Director's capabilities don't end with the cloud Connectors. Acting as a broker between the user workspace and cloud or on-premises storage, File Director makes data migration fast, secure, and invisible to the user. For Windows 10 migration projects, File Director ensures that users' files and folders from their old Windows workspace are available immediately in their new Windows 10 workspace by syncing data either in real time, in the background, or on-demand, so users gain a new Windows 10 workspace that looks familiar, instantly.
Primary File Director Use Cases
Let's dive into some key capabilities of File Director that stand it above competitors when it comes to cloud migration support… especially where local disk space is at a premium.
Sync On-Demand for both cloud and on-prem storage on RDSH (Including Server 2016) and VDI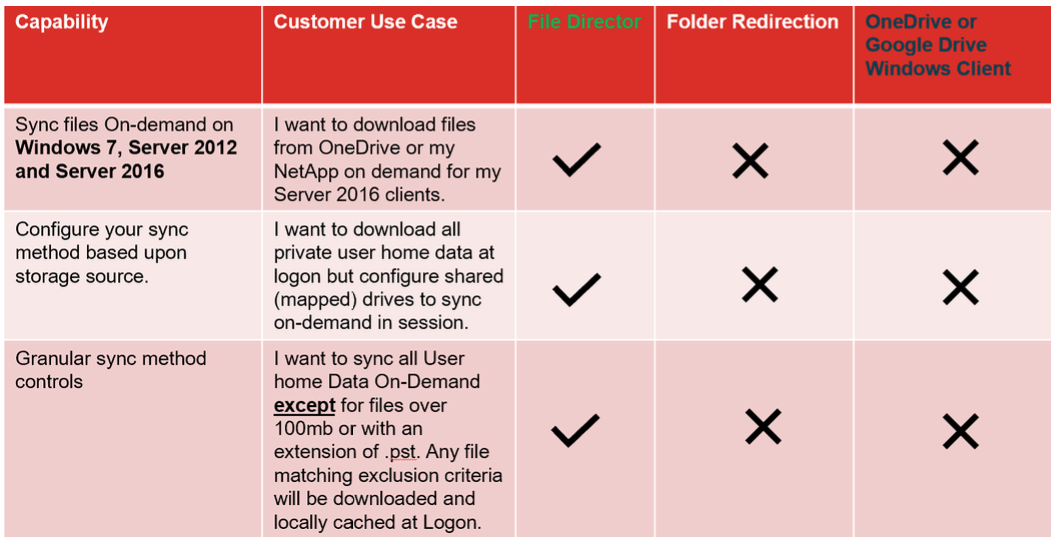 Local user cache management of OneDrive and on-premises storage both in session and at user Logoff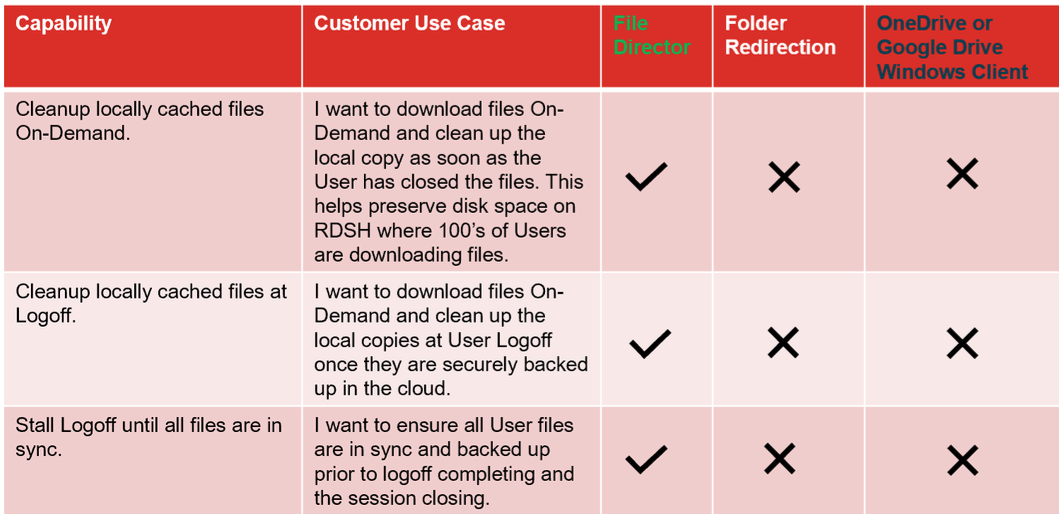 Granular data sync controls. Sync only what is required based upon global and local user policies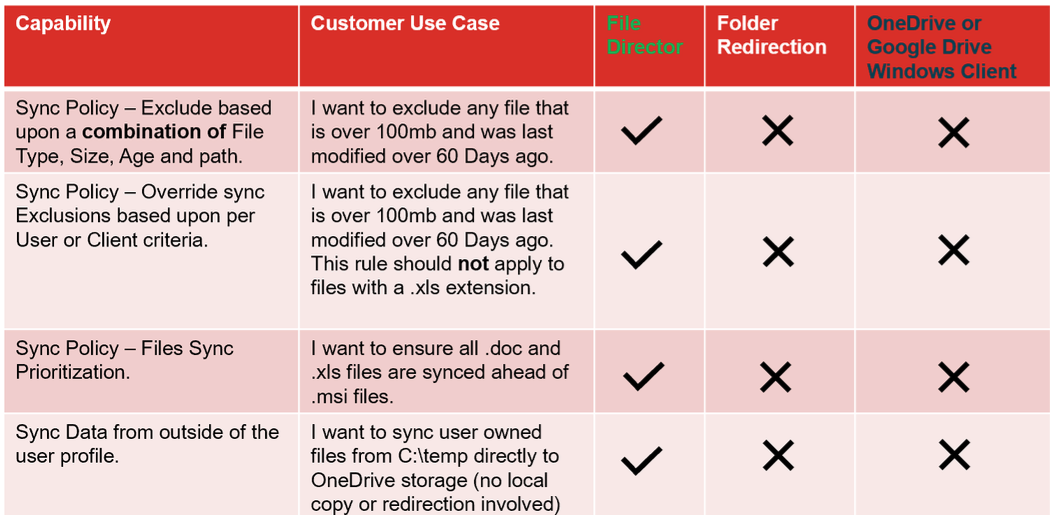 Learn more about how Ivanti File Director can help your business unlock the 1TB of OneDrive cloud storage.