Deploying AppSense to Physical Machines (2 of 3)
*This post originally appeared on the AppSense blog prior to the rebrand in January 2017, when AppSense, LANDESK, Shavlik, Wavelink, and HEAT Software merged under the new name Ivanti.
Last time I talked about using AppSense on physical machines to assist with migrations. This week I'd like to talk about using our technology in application break/fix scenarios.
Based on the incident type, the time spent by IT or the user themselves during troubleshooting can be significant and impact your business.
Application break/fix has one of two outcomes. Either the problem is resolved or it's necessary to reinstall the application. In either instance, resources from IT have to diagnose the issue at hand, while the customer is in a non-productive state. AppSense provides what I call a "point-and-click" solution for application rollback. By that I mean, IT can browse to a web page, select the managed application causing the issue for that user, and simply click "restore backup."
Again, we are taking advantage of our application settings centrally managed within a SQL database allowing you to access snap shots previous settings. The immediate benefit to IT is that issue is resolved in an expedited manner (without internal/external escalation), and the user is returned back to a productive state, without the loss of any personalization or data.
Or better yet, you can enable the user to rollback themselves with our self-service portal!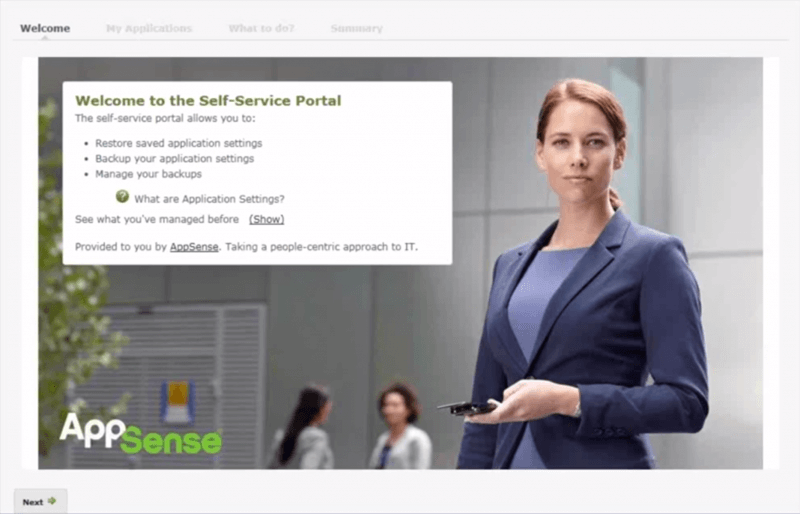 Tune in next time and I'll be talking the dreaded scenario of disaster recovery.