Dell World 2015, Here Comes AppSense!
*This post originally appeared on the AppSense blog prior to the rebrand in January 2017, when AppSense, LANDESK, Shavlik, Wavelink, and HEAT Software merged under the new name Ivanti.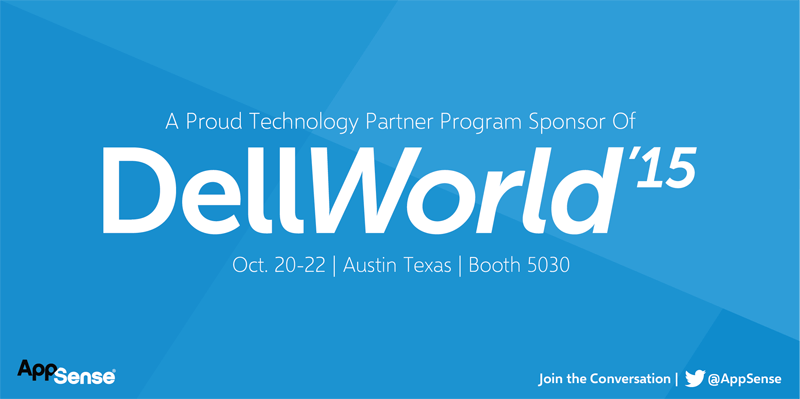 Dell + Citrix, Dell + EMC = Wow! What a crazy world full of change.
One thing remains constant; end-user productivity is key to successful desktop management. Be it physical, virtual or cloud, AppSense will continue to maniacally (I love that word!) focus on the end-user experience.
We will be demonstrating our latest DesktopNow software for user environment management and the integration with vWorkspace (not to mention Citrix and VMware View). We'll be highlighting just how much easier Windows upgrades are with AppSense, where no "BIG BANG" migrations are ever required. We're also looking forward to showing you how DesktopNow enables IT to smoothly transition from legacy systems and devices to the new, IT-empowered world where you can deliver a seamless user experience across physical, virtual, and cloud devices with easy-to-execute, full roll back.
With DesktopNow, moving end users to Windows 10 is pain-free. But don't take our word for it, have a look at NHS Bolton Trust Foundation's Windows migration experience: Bolton NHS Foundation Trust makes AppSense the linchpin of its Virtual Desktop Infrastructure.
Dell World is just around the corner and I look forward to meeting with old friends and making new friends, too. Please stop by the AppSense Booth in the Technology Partner Pavilion (Booth 5030) to see the work we've been doing on tuning AppSense to make it significantly easier to deploy and use. We'll also be highlighting the importance of End Point Protection and how AppSense is augmenting traditional desktop security solutions, see this recent Forrester Brief for more details: Endpoint Security Innovation is Intensifying.
Better yet, come see us at DellWorld, booth 5030.