Boston Public Health Commission Webinar Recap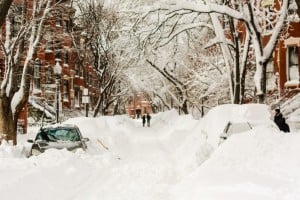 *This post originally appeared on the AppSense blog prior to the rebrand in January 2017, when AppSense, LANDESK, Shavlik, Wavelink, and HEAT Software merged under the new name Ivanti.
Boston Public Health Commission (BPHC) is the country's oldest health department, with a mission to "protect, preserve and promote the health and well-being of all Boston residents, particularly the vulnerable."
BPHC was formed in 1799 and Paul Revere was Boston's first health commissioner.
With history like this on your side–plus miserable weather and challenging infrastructure–it's important for Jeff Beers, the director of IT, to keep the staff running and productive. This staff includes six bureaus and 40 programs at 21 different locations. He turned to DynTek to help transition from physical PCs to VDI.
On Thursday, June 16, we interviewed Jeff Beers from BHPC about their implementation and the issues they faced, and it's a fascinating story.
Here are a couple of my favorite quotes from Jeff:
"Login times were taking three to four minutes for people. The machines were just dragging. And now that we have nice, fresh, non-persistent images when people come in, it's so much better. Everybody is able to login in seconds and they are so much happier now."
"We had one application that was really dreadful; it was built for a WAN environment, not for a LAN. We'd been running it across a LAN, so it took about five minutes to login to one of our medical records apps. For the people taking notes, it was taking four to five hours for them to do their job. Now it's taking 30 minutes to an hour to do the same thing."
"...especially this one application, we had it in the Pilot and when I explained that the Pilot was going away for the Production environment and it would have to come down for some time, we had so much feedback of people saying to please not take the polot down. We were able to do that! Definitely lots of positive feedback!"
Donovan Pearman from DynTek dug into the details of how this was achieved, so hopefully you will find this both interesting and informative.
If you want to hear more, the whole webinar is available here.