AppSense Chosen as Dell Tier 1 Partner in Cloud Client-computing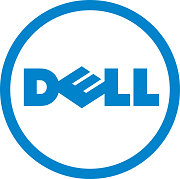 *This post originally appeared on the AppSense blog prior to the rebrand in January 2017, when AppSense, LANDESK, Shavlik, Wavelink, and HEAT Software merged under the new name Ivanti.
Today AppSense is pleased to announce that it has been chosen as a Dell Tier 1 global partner for Workload Delivery Solutions in the Dell Cloud client-computing group's newly launched partner program. We are one of the first four Tier 1 partners in the program designed to create the most complete and integrated Cloud client-computing environment, and to accelerate adoption and deployment of Dell desktop virtualization solutions. AppSense, the leading provider of solutions that optimize a productive and secure workspace across IT-managed and user-managed environments, was chosen as a Tier 1 partner based on our ability to deliver:
High quality user experience: fast logon, consistent, stable, fully personalized
Seamless migration of user settings: physical to virtual, XP to Windows 7/8, streamed, provisioned
Security and compliance: managed applications, Windows privilege management
Cost effective solutions: typical RoI of greater than 200%, payback of less than 6 months.
"Scalability, integration and completeness are critical components in creating the best virtualization solutions for customers. AppSense is already a highly valued Dell partner because of its strength in these areas" said Fahd Pirzada, Director of Product Management, Cloud client-computing. "The integrated assets and innovation of all our Tier1 Cloud client-computing partners will undoubtedly accelerate customer adoption and deployment of desktop virtualization in healthcare, financial services, and other key industries."
"We are very pleased to announce this important extension of our Dell partnership" said Jon Rolls, VP Product Management, AppSense. "Combined with our existing global partnerships and proven customer base we have become the predominant partner for optimizing and securing the Windows user experience in the world's leading companies and System Integrators."
We are proud to be a Tier 1 Dell partner, accelerating successful deployments of desktop virtualization solutions.