AppSense and Citrix: A Super Team at Citrix Summit 2016
*This post originally appeared on the AppSense blog prior to the rebrand in January 2017, when AppSense, LANDESK, Shavlik, Wavelink, and HEAT Software merged under the new name Ivanti.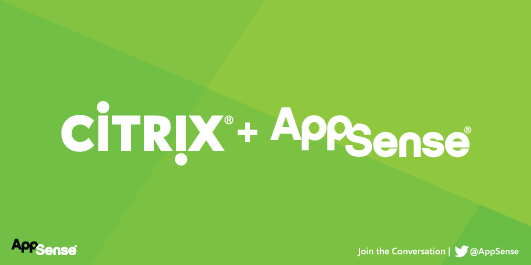 AppSense and Citrix will be showcasing their combined powerhouse strength at Citrix Summit, Las Vegas, January 10 to 13. During this influential partner conference, one of the topics will be XenDesktop and XenApp, and the substantial number of deals AppSense is winning every quarter with Citrix. We believe we've added more value and done more Citrix deployments over the past decade than any other organization.
We are also excited to see Citrix bring renewed focus around key verticals where we're jointly having success including, healthcare, finance, manufacturing, government and education. Together, we're delivering the best virtualization solution in the industry.
We will be celebrating our contribution to solving real-world problems with our partners including recent case studies which show dramatic enhancements to Citrix XenApp and XenDesktop performance including:
15-second logon times
44% reduction in server count
90% reduction of roaming profile issues
The summit will offer a variety of hands-on learning events and trainings, giving attendees the chance to test drive. We have new technologies and surprises planned throughout the event, including a jointly hosted Cocktail Reception that is sure to be a highlight for many, as well as a Barista-Served Gourmet Coffee Bar.
Where will you find us?
In the AppSense Booth #606
Come and see us in booth #606 to find out about our latest innovations while you enjoy your coffee favorite specialty coffee at our Barista-Served Gourmet Coffee Bar. Visit with AppSense technical experts, see the latest AppSense demos and learn more about how our user environment management (UEM) technology enables true endpoint security. Be sure to ask how to get your free t-shirt.
At the "Amazing" AppSense-Hosted Kick Off Cocktail Reception
On Sunday night, January 10 2016, in collaboration with Dell, Nutanix and Unidesk, we are hosting an event kick off Cocktail Reception that is sure to be the best yet. We already have over 400 people registered for this party so come and get Citrix Summit started off right! The venue is the Nine Fine Irishmen Pub between 6 p.m. and 9 p.m. PST. On the menu will be appetizers, beer and wine. Enjoy the evening with colleagues and new contacts whilst entertainment is provided throughout the event by the Amazing Allison who'll be performing magic tricks and mind reading throughout the party.
It will be an "amazing" time and definitely a reception not to be missed. We look forward to seeing you there! Come early space will be limited.
AppSense Partner Meetings – Channel Led. Partner First.
On Monday, January 11, and Tuesday, January 12, we have organized over 60 partner meetings where executives will be collaborating on go-to-market strategies and 2016 plans. These meetings will run from 10 a.m. to 5 p.m. PST in our MGM Grand meeting room. Join us to get the inside track on the AppSense vision and roadmap and find out where we are going in the year ahead.
We will be previewing the Elevate Partner Conference agenda and signing up partners for the event on March 13-15 in New Orleans and March 21-23 in the UK. More information can be found at elevate.appsense.com. We will also share new ways AppSense is investing in our partners and enabling your success including our joint strategic call down services.
Citrix Summit. It's a super team celebration for AppSense, Citrix and our mutual Partners! We'll see you in Las Vegas. If you can't make it, stay tuned to our social channels for the latest updates from the event. For more information on any of the events above please contact Katie Stewart at [email protected]. Follow along @AppSense.