MULTI-LINGUAL SUCCESSS
Speakeasy delivered 99.82% accuracy for French-Canadian Couche-Tard DC
We speak the language of productivity
Add voice to any application
Whether you're running terminal emulation or web apps, you can extend the productivity benefits of these apps with voice enablement— or move to Android and and deploy fast with the Wavelink Velocity framework!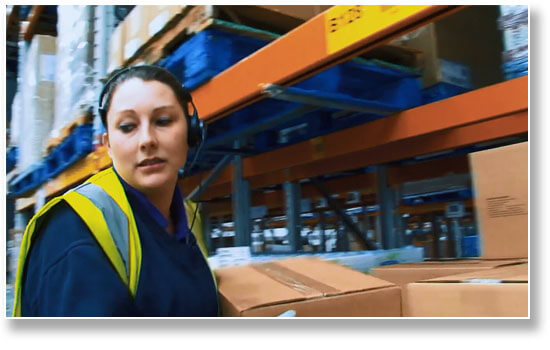 Voice-enable the apps you already have
Speakeasy means you don't need to abandon investments you've already made. You're enhancing their value. Speakeasy works with your existing enterprise systems (WMS, ERP, etc.) and mobile apps—whether telnet or web apps.
Add voice in 30 days or less
Add Speakeasy to your existing mobile deployment in under a month.
Part of a multimodal data-capture solution
Add voice where voice makes sense—alongside barcode scanning, key entry, and more for an optimized data-collection solution.
Reduce training times
No need to train Speakeasy to recognize unique accents or dialects. Users pick up any enabled mobile device and get to work.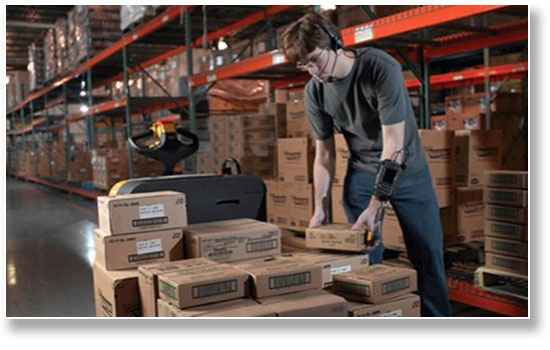 100% device-based voice processing
Eliminates the need for a server to handle voice encoding and decoding.
Hands off your host system
Add voice without incurring costly modifications to your enterprise system.
Middleware or system interfaces? No way!
Speakeasy leverages your mobile app to interface to the host, eliminating the need for expensive add-on software.
Forget about voice-specific hardware
Your mobile device has the power to handle voice processing, so there's no need for dedicated voice hardware.
We are seeing tremendous benefits from the Speakeasy implementation that will result in significant ROI.
Daniel La Greca
Distribution Center Manager
The only thing faster than an ROI with Speakeasy, by Wavelink, is our speed of implementation
What's greater than your productivity gain? The level of service you'll be able to offer customers. For picking apps, receiving, cross-docking, and other tasks, adding voice helps workers keep moving—doing more, faster. Whether you're running a DC, operating a 3PL business, or anything else in the supply chain, Speakeasy can unleash the power of your mobile-productivity initiatives.