I need to...
Optimise My Software and Hardware Assets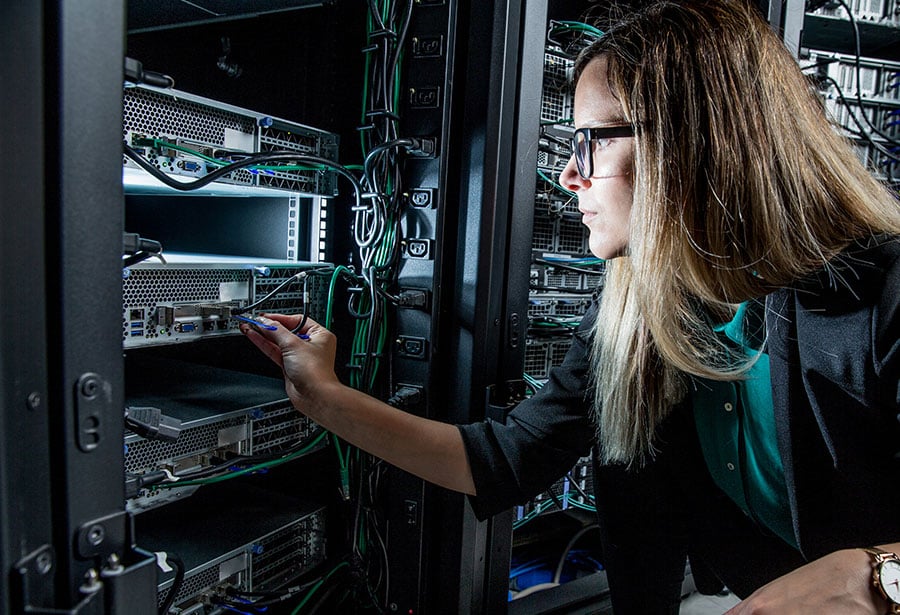 Layered Approach
See how your organization can benefit from our comprehensive asset management solutions.
Learn More
Don't Know Where to Start?
3 Easy Steps for ITAM Success. Best blog post ever? Maybe.
Read The Blog
Attainment Model
This ITAM roadmap gets you on the right track. Where are you in the IT asset management journey?
Download Model
Save your IT budget
Discover the full potential of your IT assets
Chances are you have tonnes of hardware and software to watch over, no matter your industry or business. From desktops to laptops, printers to smartphones, your users need these devices and the software on them in order to perform their jobs effectively.

At the same time, it's your job to optimise the performance of IT assets—all while trying to reduce costs. You need an ITAM solution that makes your assets work harder for you.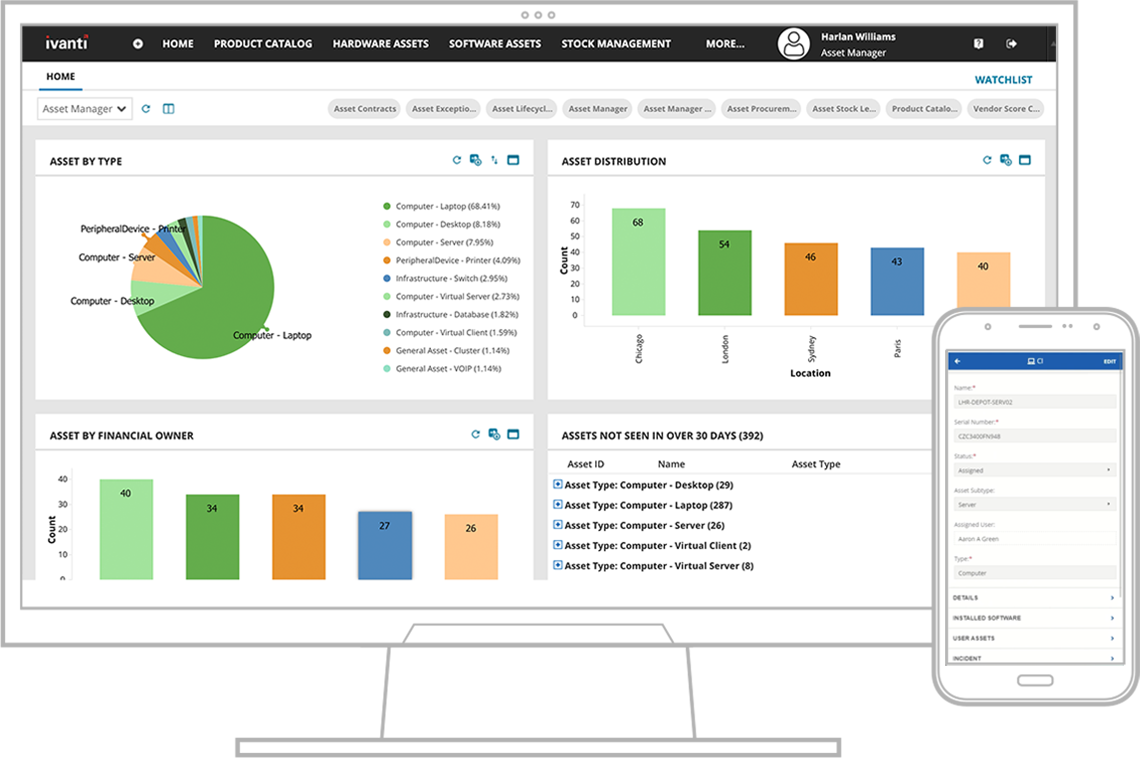 You can't manage what you don't know about
Most organisations concede that they don't know exactly what hardware and software assets exist in their environment. Sound familiar? Leave no doubt and ensure your assets are being employed to their fullest with Ivanti.
Automatic Discovery
Discover hardware and software assets automatically—both managed and unmanaged—that are connected to your network.
Licence Optimization
Insight into your software usage means you can quickly identify and reclaim underutilized licenses and those not in use at all.
Minimise Downtime
Time is money. Eliminate prolonged downtime from hardware failures through well-timed maintenance and replacement processes.
Automated Workflows
Automate processes to meet the IT needs of new hires on their first day. Plus prevent ex-employees from walking off with assets, licenses, and other company property.
Knowledge is power
Ivanti solutions deliver knowledge on the assets that already exist within your network—and on new purchases. Now that's power... pure, unadulterated, raw, adrenaline-inducing power. You can discover the assets critical to your operation, provide insight for more informed decision making, and gain the most from your IT investments.
Ivanti Neurons for ITAM
Optimise your IT Assets across their lifecycle.
Ivanti Neurons for Spend Intelligence
Gain instant insights into your software landscape and application spend.
Optimise your hardware and software investments
Computer hardware isn't cheap. Software licences can cost even more. You deserve the right tools to make it all perform at the highest possible level.
Software Optimization
View real-time software usage information to optimise licences. Drill deeper for specifics about device names, when the software was last used, how many times it was launched, and duration of use.
Unified View
Whether managing software, hardware, server, client, virtual, or physical or cloud assets, Ivanti IT asset management affords you a single, complete view of your ITAM position.
Software Reclamation
Reclaim unused licences for reallocation or renegotiation with your software vendors. Target or avoid specific users or user groups for minimal disruption.
Hardware Optimization
Get detailed hardware status information throughout the lifecycle, including information like refresh schedules, maintenance, and hardware requirements for software.