I need to...
Consolidate VDI Images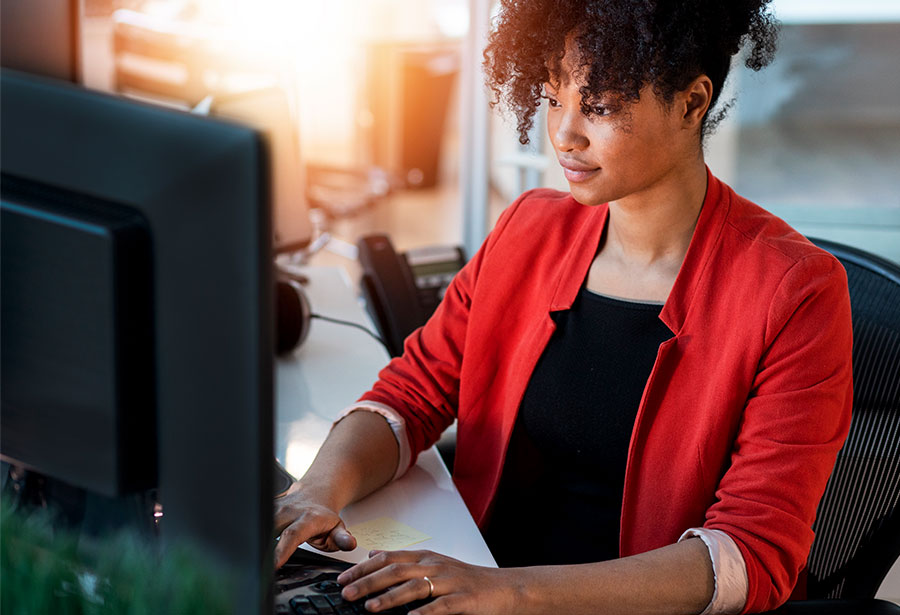 Why Ivanti for VDI?
Learn how user virtualization performs and adds value to your business.
Click For Pdf
Enhance Your Virtual Environments
Ivanti is your one-stop-shop for user-friendly desktop and mobile provisioning.
Read More
Virtualization 101
Everything you need to know before taking your virtualization journey.
Download Pdf
Reduce VDI complexity
Reduce virtualization project risk and complexity
IT adopts VDI to centrally manage and secure desktop environments, reducing risk and saving time. Unfortunately, user resistance is the leading cause of desktop virtualization implementation failure. With VDI, it's difficult for users to personalise desktops. Logon times lengthen. Printing is problematic. User experience suffers.

IT needs to make VDI user-friendly. Reducing VDI complexity and improving user experience is the key.
Separate user information from the OS
When user-specific information is separated from the underlying OS and applications, VDI implementation and management is easier and user acceptance increases.
Optimise user acceptance
Retain personal settings between sessions to empower users and increase VDI acceptance.
Long-term user acceptance
Deliver fast logons, targeted printing, and a user experience that's consistent between devices and location.
Accelerate VDI deployments
Automatically separating user information from the OS reduces the manual effort needed for desktop virtualization projects.
Simplify image management
Modifying a golden image 'in-flight' reduces maintained images while still supporting each user's work needs.
Reduce Help Desk calls
Ensuring desktop, OS and app settings are consistent maintains high-functioning desktops and reduces help desk calls.
Lower server costs
Reducing the number of OS and application images maximises the number of users per server.
Enforce compliance and security
Removing admin rights and then specifically elevating user privileges on a per app or per Windows component basis reduces corporate risk.
Ease desktop replacement
When user settings and files follow users, desktop replacement and mobile user support is easy.
What products do you need?
Solutions from Ivanti reduce the manual effort and resources needed to implement and manage VDI by extracting and centralising user apps, personalization, and files, then applying controls to secure VDI endpoints and boost performance. End users get what they need to be productive from any location, on any device, while IT can manage distributed users and desktops from a centralised location. This approach ensures that endpoints are protected and users get a great computing experience.
Ensure success of VDI implementations
Protect and leverage VDI investments by ensuring user acceptance and reducing related IT tasks and costs.
Increase User Acceptance
Deliver a personalised desktop to every user, every time, and retain user personalization changes from session to session.
Reduce Complexity and Logon Times
Reduce logon script and Microsoft Group Policy Object complexity with a powerful, easy-to-use policy engine that adapts desktop configuration based on user context.
Mobile Users? No Problem.
Replace slow and corruption-prone roaming profiles with a just-in-time user personalization approach that's fast and ultra-reliable.
Enforce Compliance
Complement existing security and management controls with application control, privilege management and lockdown, plus self-healing and highly granular auditing.
Improve Application Performance
Intelligently manage CPU and memory resources to eliminate rogue processes and memory- and resource-hungry applications.
Retain Corporate Data
Prevent users from utilising consumer cloud services by giving them the simple, ubiquitous file access experience they expect.