I need to...
Maximise our investment in Android mobile devices utilising existing retail systems.
Migrate to Android
Achieve next generation productivity in 4 easy steps.
What's on your store floor matters
A unified experience connects you with shoppers, empowers associates, and accelerates store operations.
Keep Up with Business Demands
Using Avalanche for MDM keeps workers connected, effective, and at peak productivity.
Deploy Android Securely and Successfully
Migrate existing telnet apps easily, with minimal IT resources and risk
Store associates can be overwhelmed by change, leading to chaos when new technology is introduced. With Velocity, you control the pace of deployment, increasing productivity in four easy steps.
Retail associates accomplish more and present a high-end image to your customers, using today's touchscreen Android mobile computers.
See how our Velocity platform brings renewed power to your existing host enterprise systems.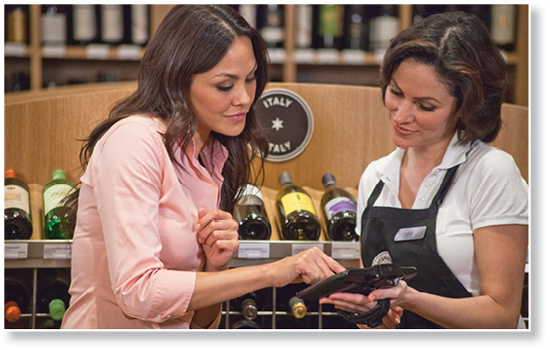 Mobile Productivity for Today's and Tomorrow's Business Demands
Every customer interaction is an opportunity for your retail associates to make a connection. With the right tools, your staff promotes your brand image and boosts customer satisfaction. Give them the right mobile device for their role and intuitive apps that are easy to learn. Your brand will shine, as will your bottom line.
Hands off Your Host Systems
Move to Android without disrupting host enterprise systems.
Hit Your Migration Milestones
Simplify your move to Android, and maintain control over time and budget targets.
Manage Global Deployments
Easily control different geos, time zones, workgroups and devices.
Increase Visibility and Insights
Create software and configuration compliance reports that drive action.
Issue Resolution on the Floor
Reduce device returns with centralized remote control.
Manage the Android Patch Cycle
Update devices across all your facilities in minutes. That's fast!
Connect Retail Workers, Connect to Customers
Your retail associates want to make each transaction a success. Simplifying their workflows and ensuring their mobile solutions are ready at the start of each shift gets your workers on their way to success. Keeping them at peak productivity delivers the rest.