Fulfil orders faster
The pursuit of productivity has entered a new era. How will you keep up?
Take control of your Android migration plan with our 4-step guide.
Deliver on today's and tomorrow's business demands
Avalanche, powered by Wavelink, keeps your mobile deployments up to date and secure, so you can focus on growing your business.
Empower workers for speed and accuracy
Improve operating margin with a more productive workforce
Keep workers at their very best with the right tools, and they'll deliver for you. Provide them Android devices with mobile apps that are intuitive and familiar, and they will learn quickly. Voice-enable their task workflows, and your workers will keep shipments on the move. Ensure their mobile devices and apps are operating at their best, and your business will soar!
Ivanti offers all three: Velocity connects workers' Android devices to existing enterprise systems, Speakeasy unlocks the speed and accuracy of voice-enabled data capture, and Avalanche delivers three decades of proven, reliable enterprise mobility management.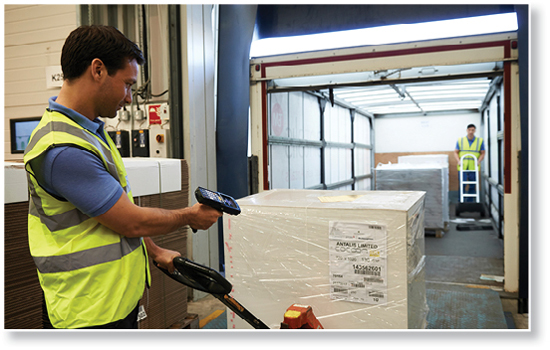 Be at Your Best for Peak Season
You have little time for big warehouse technology projects, yet your business depends on the productivity of your mobile workers. We're proud to deliver success for leading firms all around the globe – from couriers to 3PL firms, and more. Take a look at how we helped Gist and Starbucks brew up great service.
Minimize risk in Android migration
Our solutions are designed to keep your host systems in place, free from disruption.
Maintain control across the globe
Target updates to task-specific apps and devices.
Increase your perfect order rate
Workers pick more product per shift, faster and more accurately.
Actionable insights
Deliver insights for utilization, compliance, and risk throughout the fleet.
Remote issue resolution
Connect to workers devices and fix issues from anywhere.
Manage the Android patch cycle
Control device-specific functions to manage and troubleshoot, plus update device OS and firmware.
Boost Productivity Across Tasks–From Picking to Replenishment and More!
5% annual productivity gains. 99%+ accuracy. Ivanti understands the pressures you face, and the KPI metrics you're targeting. No other company can offer you a complete set of mobile access to enterprise systems, voice enablement, and mobility management to maintain it all. That's why we're trusted in the most demanding supply chains around the world.