I.T. Spells Opportunity for Young Women: Q&A with Ivanti Web Developer, Heidi Dillon
STEM education is an important topic these days, and Ivanti has taken note by giving each employee the equivalent of two full days off per year (in addition to their vacation days) to volunteer in support of a local cause. Our official corporate cause is STEM education—Science, Technology, Engineering, and Math.

Ivanti's STEM education outreach program offers coding classes to high school students and provides employees with opportunities to volunteer in STEM-related activities.
One such volunteer is Heidi Dillon, Senior Front-End Web Developer on the digital marketing team at Ivanti headquarters in Utah, building the code that displays the corporate websites.
Heidi graduated with a BA in Psychology from the University of Utah and is self-taught in all things technical. When not at work, she loves keeping up with Marvel movies and television shows, catching up on the latest good music and concerts, reading, knitting, and taking care of her daughter.
What follows are her insights into her career path and involvement with technology, as well as her volunteer work with the STEM education initiative.
Q: Could you please share a little about what led you to the career path you're on?
HD: I've always been more artsy than technical, and spent my growing up years drawing, painting, coloring, crafting, and writing. Then, long ago when the Internet was young and ugly, I discovered that I could create my own web pages at home with no special training or software. All I needed was the Notepad text editor. So, I started creating cross-linked webpages on my personal computer to keep track of my archive of literary quotes I'd been collecting since I was 10.
As time went on and new technologies emerged, I started teaching myself to create graphics in Paint Shop Pro, style with CSS, and use JavaScript. I worked in computers and web development to get myself through school. When I graduated, I realized I'd be able to make more money staying in web development, so I turned it into my career.
Web is a near-perfect fit for me. It lets the right side of my brain play with color, writing, and design. But it also lets the left side of my brain code and solve those more logical puzzles. I'm also able to use my psychology background to help create good experiences for our site visitors.
Q: Concerning your STEM education volunteer work, what do you teach the high school students and what are a few things they've learned? And what have you learned through the process?
HD: I've developed a curriculum for the high school students that teaches basic HTML and CSS. This is the entry point for anybody interested in learning how to be a web developer. By the end of the class, the students will be able to create their own cross-linked webpages to house any kind of content they wish.
These skills can be the start of a dedicated career path in web development, or they can be supplemental knowledge to almost any other position out there. As technology keeps becoming more and more important in every aspect of our lives, these skills will never not be useful. I've learned that I still love teaching, and really enjoy seeing people solve problems and push themselves further through what they've learned.
Q: What's your take on the aspect of sparking a greater interest in technology / STEM among girls and young women?
HD: I firmly believe that women can be as successful in STEM careers as men have been, even though women make up only about 25% of the computer science-based workforce.
A big key to that success is confidence. By helping coach these girls and women as they're first starting out, it helps them know they truly have the skills and abilities they need to be successful. It's also important to help provide a supportive network among women established in the field, newcomers, and everybody in between. It's up to everybody involved in STEM fields to make an effort to reach out and be welcoming and inclusive to all people.
Q: What else would you want readers of this blog post to know?
HD: If you're interested in learning to code for web, pick up a text editor and start going. You don't need special software, just a couple of tutorials and your imagination. Codecademy is a great place to start. Make it happen!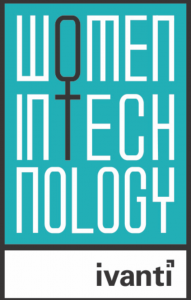 IT Is Everywhere
Heidi reports that girls and women are often implicitly or explicitly discouraged from being involved with IT. "There are so many women who may want to be a developer or IT professional, or follow those kinds of occupations, but they aren't pursuing those paths," she said. "There are lots of reasons behind this, but regardless, I feel reaching girls early, helping them feel confident, and providing them with role models and supportive networks can keep them in their chosen careers."