Ivanti Gives Back at the Charity Bike Build
The Daresbury UK Ivanti office's engineering teams and product managers for User Workspace Management have just successfully completed a charity bike building event.
Our charity bike building event is a unique and challenging team building activity with the single aim of supporting local charity and community projects.
The local charity chosen was On Side. On Side works with young, under-privileged people aged 8 to 19 years old. It provides fun activities and learning programs for young people to socialize in a safe, positive way.
We wanted the bikes to go to children who would get best use of them and potentially change their lives for the better.
When we handed the bikes over a few days ago, two of the children were thrilled to be given something brand new and personal to themselves. They explained how the bikes would help them get to and from both school and On Side.
On the day, teams were randomly selected and invited in to a room where each team was allocated a workshop area with tool kit, bike stand, and a partly assembled bike.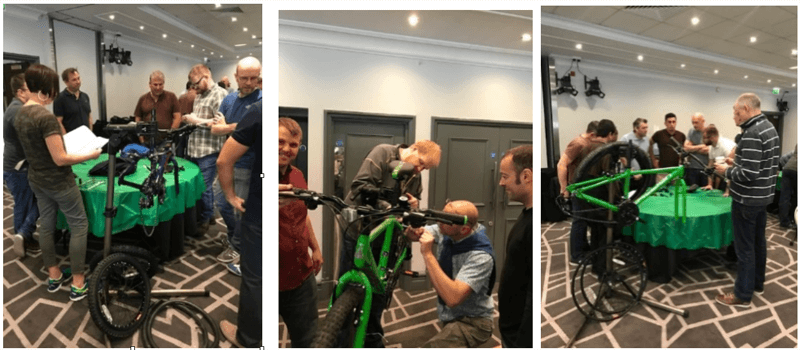 Each team then allocated a skill to each member – brakes, gears, comfort, wheels, steering or quality. The teams were then invited to send individuals to knowledge workshops to gain the skills necessary to safely and competently build the bike.
Once the workshops were completed, the teams needed to regroup and share their knowledge to create a build plan. With build plan approved, the team could then begin the build.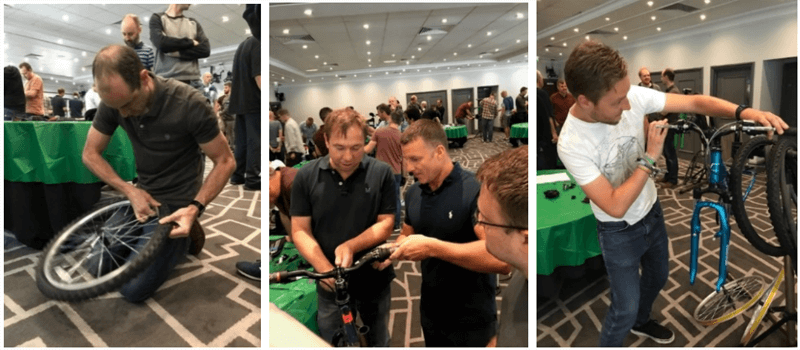 As you would expect, things were not straightforward. Teams did not have all the parts or tools they needed. They also had to earn money to purchase additional items. To gain resources, teams had to solve mini challenges, or get on a bike and race up a hill!

Once the team believed its bike was complete, the bike was then tested and certified by an engineer, and ready to go to the charity.