Get to Know Todd Schell, Computer Security and Air Force Veteran
As product manager for Ivanti's patch-related products, including Patch for Windows Servers, Patch for Microsoft SCCM, and our OEM patch engines, Todd Schell is one sharp mind. He's a native of Pennsylvania and graduate of Lehigh University, and has also worked in computer security as an officer in the United States Air Force. Learn more about him and his work in this brief Q&A.
Related: How Ivanti Endpoint Security customers can achieve a 176% ROI over three years
Q: If you only had a ride up an elevator to explain what Ivanti does, what would you say?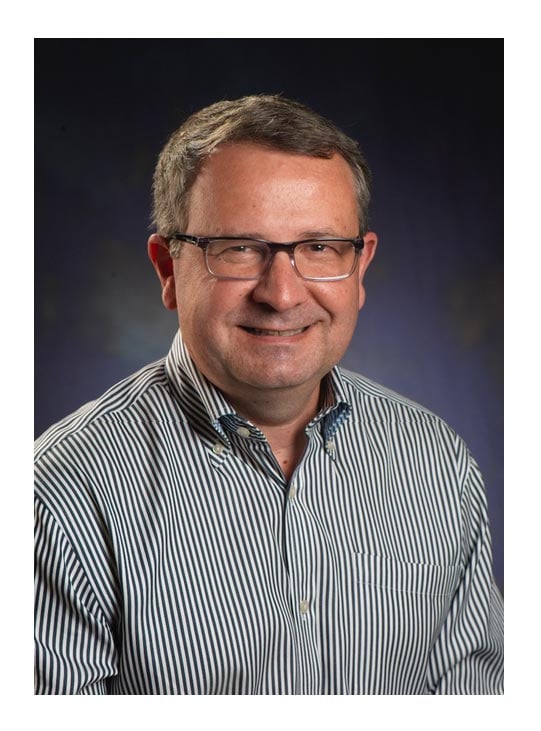 A: Ivanti provides software products to optimize the efficiency of your IT staff. We have some of the best asset management, service desk, security, and endpoint management products in the industry. And the best part is that these products interoperate to share information and unify your IT functions.
Q: Which way are the industry winds blowing?
A: I work in the security industry, and simple and reliable patch management continues to be a major requirement for companies of all sizes.
Q: What's your one key takeaway surrounding the future of Ivanti in the market space you're primarily involved with? Where do you foresee both the challenges and opportunities for the company?
A: Ivanti and its OEM partners own the majority of the patch market but must continue to evolve to maintain it. Virtual computing, both on-premise and in the cloud, is the future and patch management in this market is a challenge. Ivanti must be prepared to support on-premise virtual systems hosted by VMware or Microsoft, or their systems in the cloud such as Azure or AWS. Our customers still want to maintain security control of those systems.
Q: What has your professional journey been like to get where you are today, and how has your role changed over the years?
A: I've seen a wider spectrum of jobs than most people in this industry. I worked in computer security as an Air Force officer, a civil servant, a company founder and entrepreneur, and a commercial professional. I've moved in and out of management positions depending upon the nature of the job and have worked a wide range of security technologies, including intrusion detection, application control, device control, and now patch management.
Q: Tell us something you've done in your life that you're particularly proud of.
A: Outside of my family, I'm most proud of my time and work in the Air Force. Back in the 1980s (yes, I've been doing this for a while), I wrote the original concept of operations for the Air Force Computer Emergency Response Team (AFCERT). The Air Force had experienced a security breach and the select team of security professionals I worked with put this program together 'from scratch'. The AFCERT became the model for all services and was soon copied by commercial industry as well. I am proud to have been a part of this pioneer work.
Q: Tell us a little about your name; its origin; who named you and why that name?
A: Interesting question. I didn't think much about my name until my wife and I researched names for our own children. I have two younger brothers, and in my research found out that Todd, Kevin, and Duane are 'surfer' names from the 1960s and 70s. Having grown up in the mountains of the Poconos in Pennsylvania, my family had no connection to seashore. When asked, my mom and dad said they just liked the sound of those names. Coincidence they are common surfer names? Strange.
Q: What are you reading?
A: I've always read to escape from daily life and am an avid sci-fi fan. (I'm also a big computer gamer going back to Zork in my college days.) I am currently reading a series of novels by Neal Asher; the most recent is his latest book called The Soldier.