Measure and monitor
Better understand and share your performance metrics.
Learn how ITSM is evolving.
New Leader
Gartner Magic Quadrant for ITSM
Master the metrics
Real time insights into how well you're doing
Monitor service delivery, quality and commitments with role-based dashboards that provide the real-time information, flexibility and tools needed to easily configure reports through a drag-and-drop interface. Several out-of-the-box dashboards & reports enable organizations to have a single view of operational, financial and productivity metrics to determine how well they're meeting performance and business goals.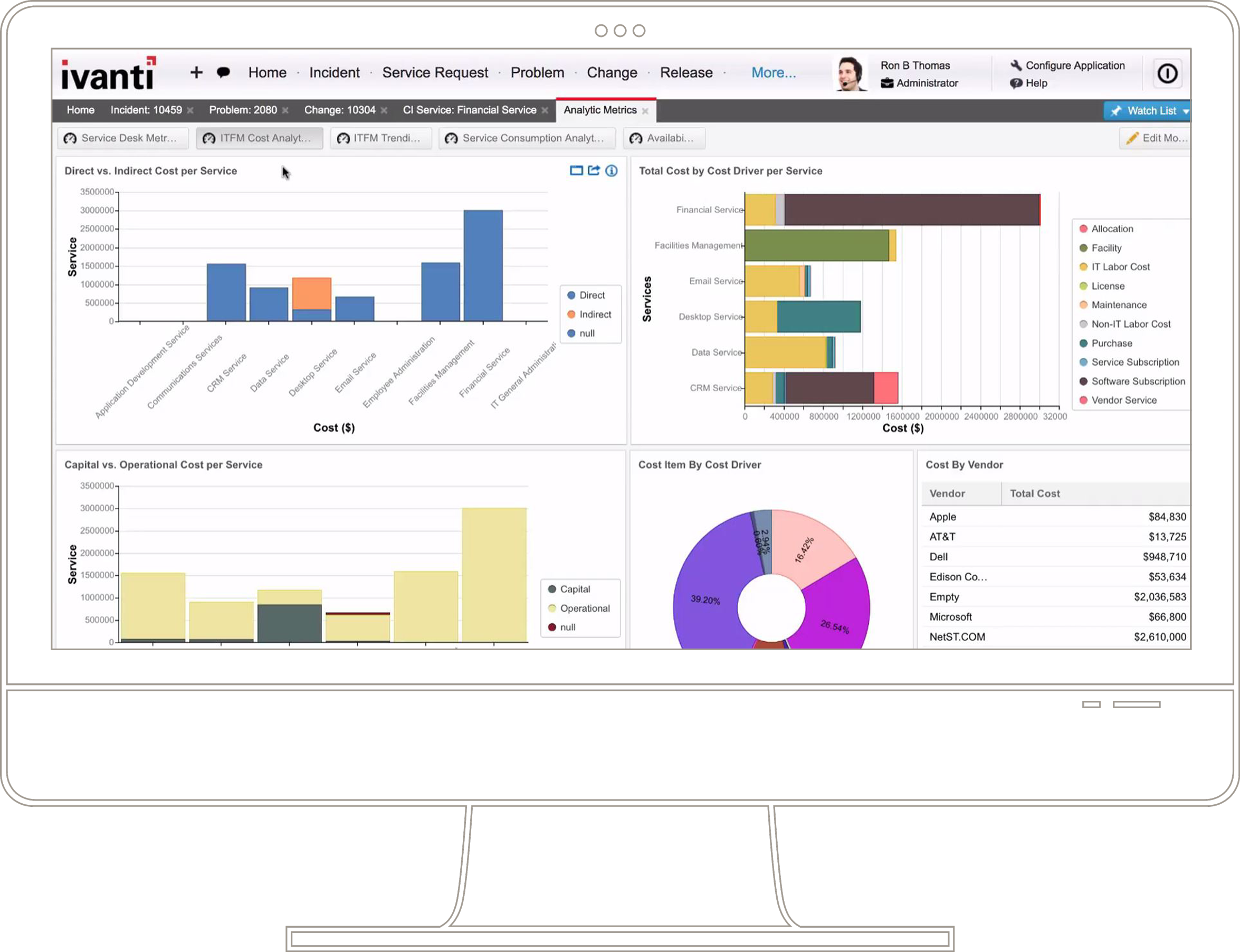 Ivanti's dashboards make it much easier to manage tickets. Everything is in one place. Managers love having the information they need in easy-to-use dashboards and reports.
Candice Peacock
IT Service Desk Manager