SHOW CIO VALUE
Is your IT department valuable? Make sure everyone can see the metrics.
REAL TIME INFORMATION
Get all the enterprise IT data and analytics you need, in one place.
BEAUTIFUL IT REPORTING
Deliver IT business intelligence (BI) with dashboard reporting software you'll love
You wrestle separate IT systems and cross-reference data manually—all for one report. It takes time and resources for sure. But there's a better way with Xtraction—the self-service, real-time dashboard reporting software.

Xtraction consolidates data from multiple sources and tools and presents it in one place. Pre-built data connectors mean no coding, no BI gurus, and definitely no spreadsheets. View your data in context and make smarter, faster decisions with ease.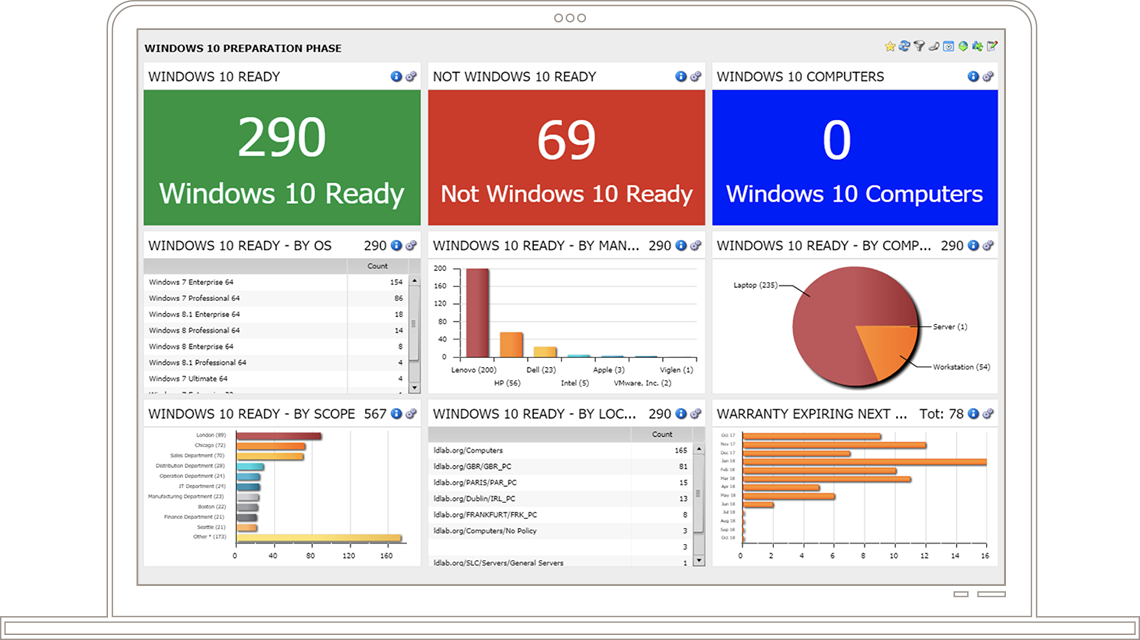 Actionable insights for everyone, across nearly every IT tool you use
With connectors pre-built for nearly every IT tool you use, you can experience comprehensive, timely IT dashboards and analytics. Cut through the mass of data to the critical insights that matter. Spot trends, risks, and financial impact to respond at the speed of business.
Self-sufficiency
Spend less time waiting or chasing down reports. You need live data and you need it now.
Deeper analysis
Choose the data you view and explore. Interact and focus in on specifics, or roll up views that match individual needs.
Aid transparency
Share dashboards, schedule reports, or export to file formats easily. Monitor or set alerts on events to act faster.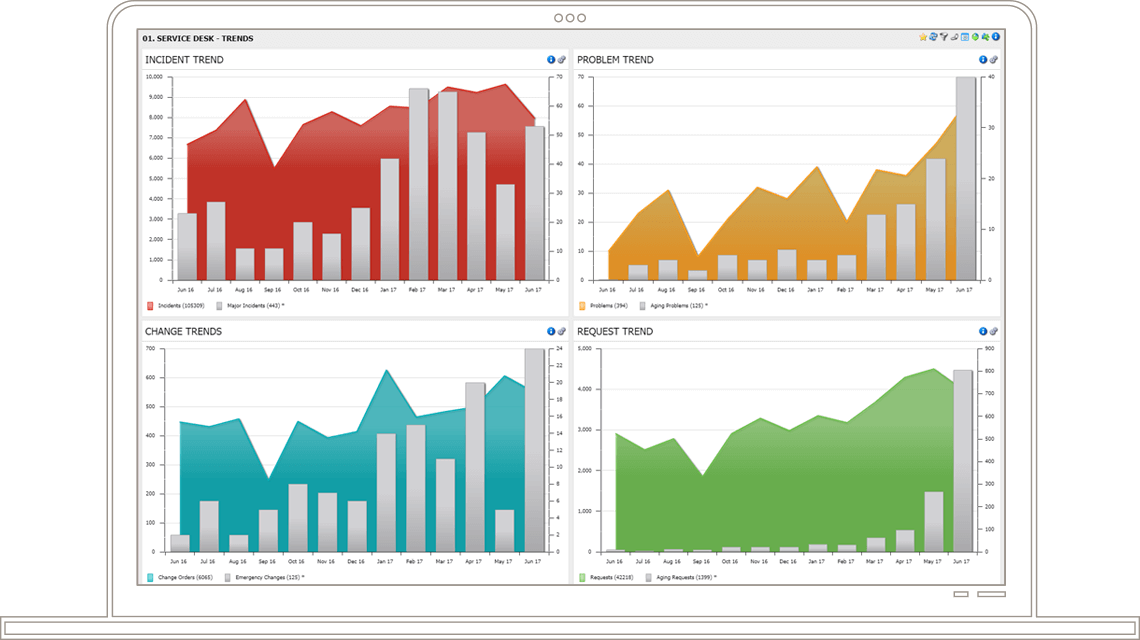 Intuitive interface
Web-based, role-specific, drag and drop.
Drill down and filter
Manipulate and interact with data in real time.
Email and SLA notifications
Configure thresholds to track changes.
Pre-built data connectors
Connect to Ivanti and third-party data sources.

In over 20 years in IT management, I must say that this is the best application for the money that I have ever purchased.
Andy Byrd
VP of IT Support Services
Single source of truth with simple yet powerful dashboards
No more logging into multiple IT systems. Xtraction is easy to install and use. Maximize visibility and understand the health of IT and the financial impact. Reduce the risks of decisions that are based on incomplete IT data.