EFFECTIVE ITSM
Don't let changes become unpleasant surprises
A new ITSM help desk solution can fundamentally streamline IT, but it can do much more when combined with a change management strategy that doesn't leave it underutilized. Building on Ivanti Service Manager's Help Desk, Service Desk adds Change Management and Configuration Management to handle IT changes quickly and efficiently to ensure high levels of service availability and quality for your IT service desk software.
This is ITSM, powered by HEAT, optimized for the cloud.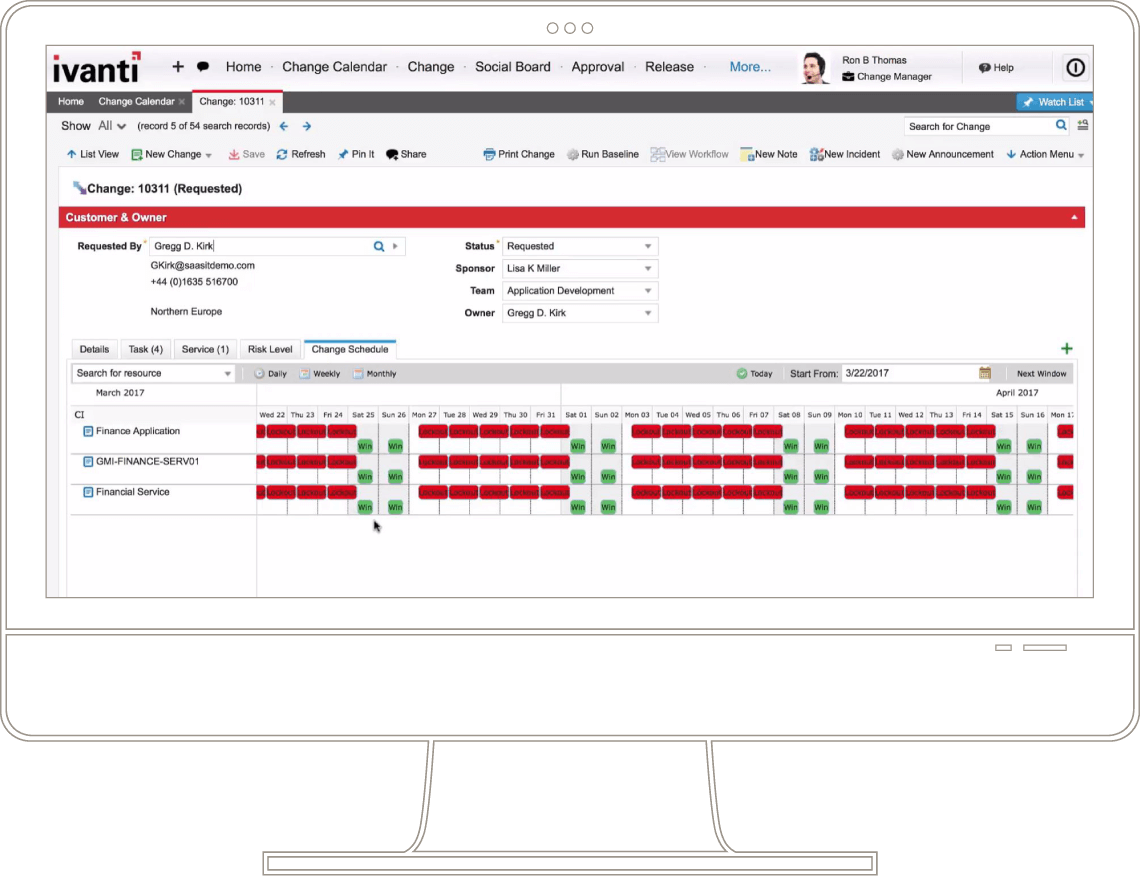 Reduce risk while speeding delivery of services
Optimize the automation, management and tracking of changes and configurations to your IT assets, processes and services.
Problem Management
Correct and minimize business impacts from problems proactively. Understand incident trends and a problem's source and take action to quickly correct issues.
Change Management
Leverage best practices templates for complete end-to-end change management processes. Manage, track and optimize changes to IT assets, documentation, and processes.
Service Level Management
Centrally design, build, monitor and manage your service agreements throughout their life-cycle to lower compliance costs while increasing service quality.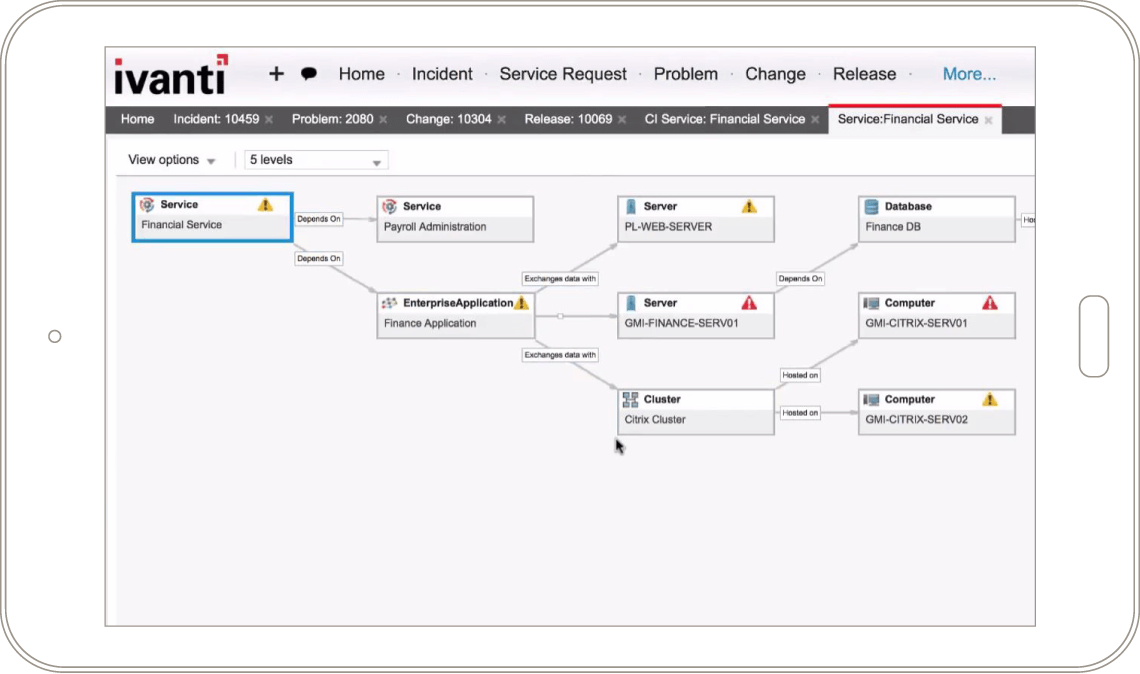 Proactive Management
Use automation with analytics to identify potential problems before they impact business productivity.
Achieve SLA & Compliance Goals
Automated monitoring processes continuously identify and report on any performance issues or potential problems.
Consistent Change Processes
Standardize change processes so all deployments are performed in a predictable manner, reducing incidents of human error.
Cloud or On Premise
Fully multi-tenant SaaS or On-premise, today or tomorrow —you decide.
We also expect Change Management to provide a significant improvement as we lack an integrated solution that requires duplication.
Wendell Bobst
AVP, IT Customer Services
Modernize your ITSM system to deliver more value
Ivanti is modernizing the service desk, helping IT deliver more value to the business. Improve your alignment between IT and the business to become a more strategic partner.