Secure Devices with Mobile Threat Defense
Defend and remediate threats targeting mobile devices.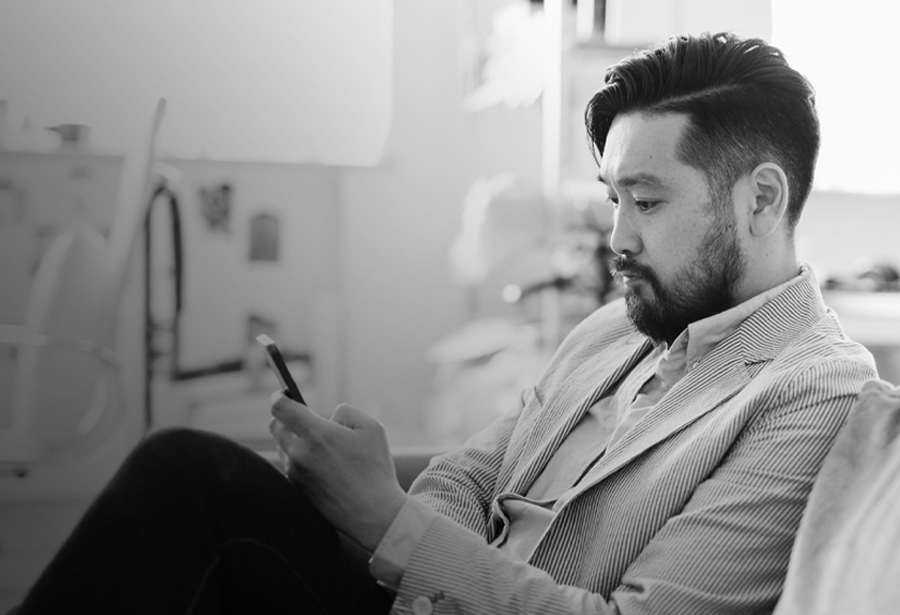 Protect Against Mobile Phishing
Balance security and privacy with 100% user adoption plus multi-tiered phishing protection and remediation.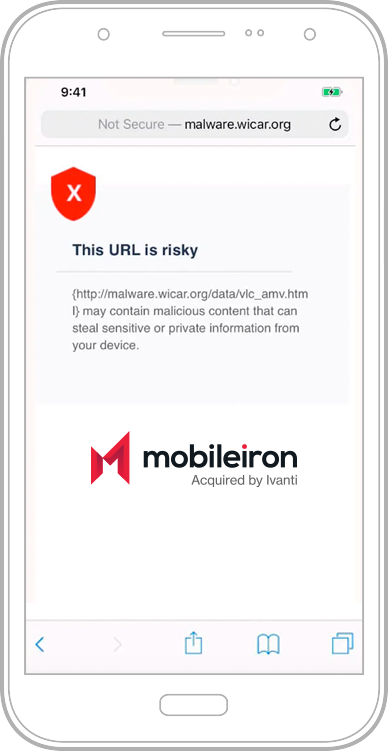 Easy Deployment
MTD is built into the Ivanti UEM client and can't be disabled, ensuring seamless, continuous protection.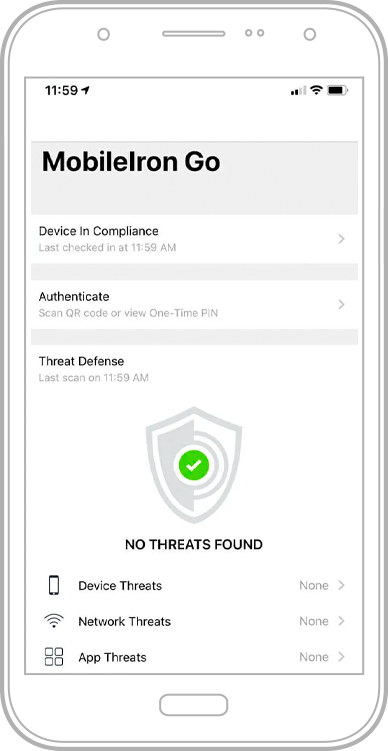 Speed Matters
Faster, on-device detection and remediation of known and unknown threats, even offline.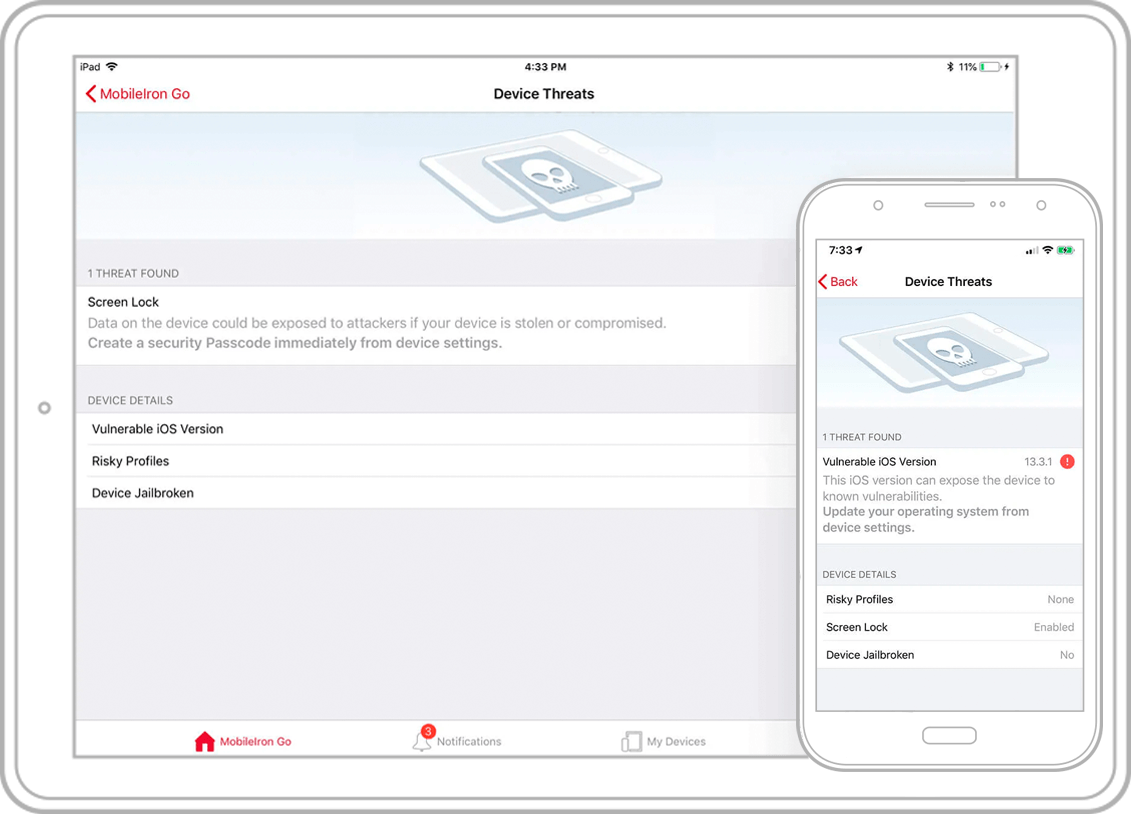 Continuous App Visibility and Evaluation
Continuously review and evaluate the mobile apps on your users' Android and iOS devices.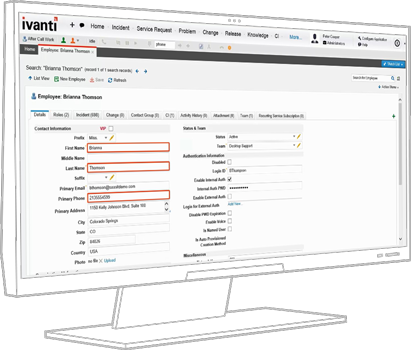 Granular Control
Easily identify apps that could potentially access and expose sensitive material.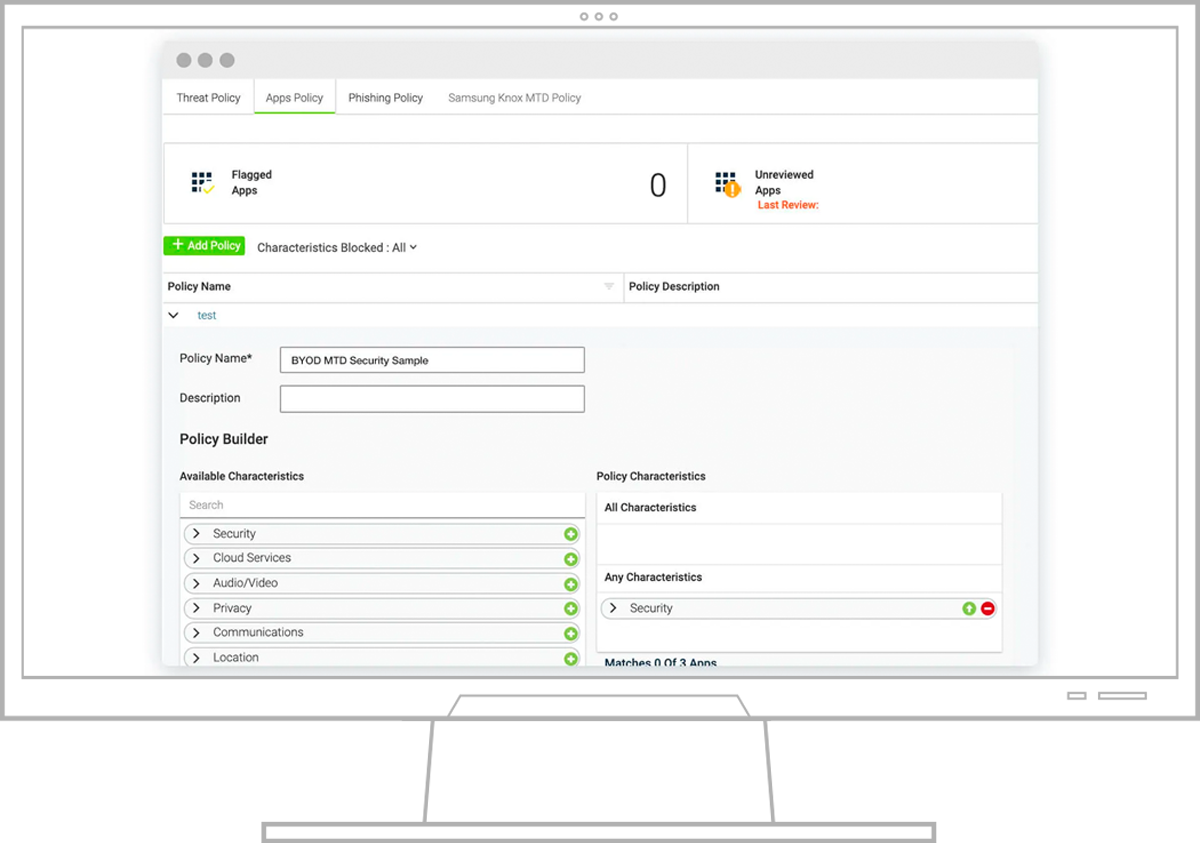 User-Friendly Compliance
Balance security and productivity with automated, incremental and non-intrusive compliance actions.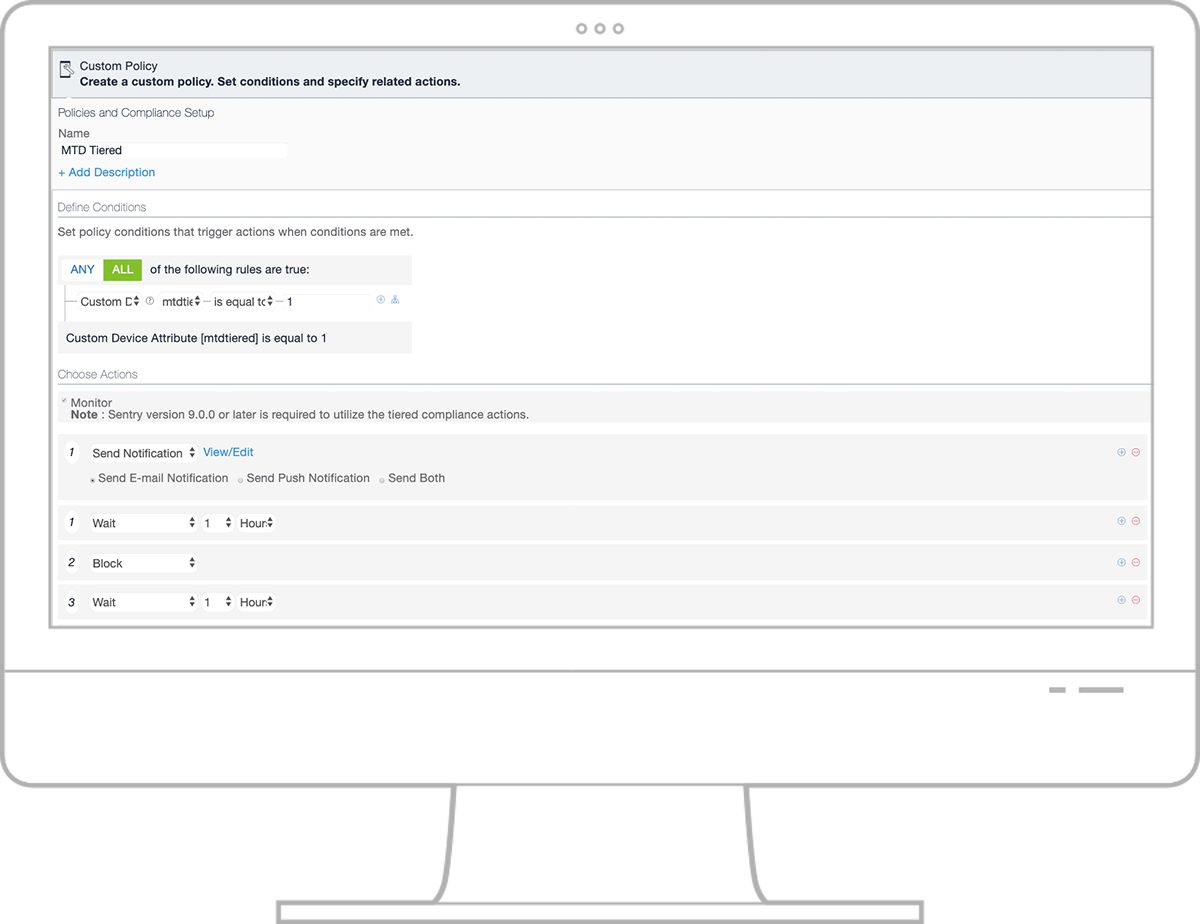 Improve your security posture
A multi-layered approach to security provides the best protection against today's mobile threats.
Detect and Remediate Mobile Phishing Attacks
Mobile Threat Detection Through Machine Learning
Complete Mobile Phishing Protection
Universal Activation
Improve the security posture of your organization by achieving 100% user activation.
Cost-Effective Operations
Proactive protection against unnecessary expenses by reducing exposure, fines and reputation damage.
Uninterrupted Threat Intelligence
Machine learning algorithms provide ongoing threat intelligence, even offline.
Actionable Insights
Leverage threat assessment scores and gain insights to determine appropriate compliance actions.
Mitigate Data Loss
Compliance actions and threat notifications on the device mitigate data loss.
Flexible Deployment
Choose between flexible cloud-based and on-premises deployment options.
Security for the Everywhere Workplace