Data center discovery—simplified. Reduce the cost/risk exposure of your most critical business applications.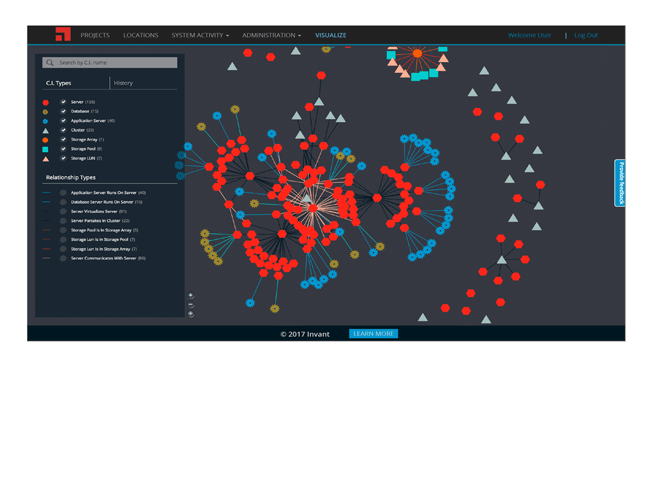 NEXT-GENERATION SAM
The average business only utilizes 35% to 38% of the software they pay for. Hear how to start your license optimization.
MANAGE YOUR IT INVESTMENTS
Be More Aware Of Your Software Position
Ivanti License Optimizer for Servers enables you to quickly see through data center complexity to manage your IT investments better, driving cost savings and efficiencies. The solution identifies and manages software assets for on-premise and hybrid cloud virtualization environments, including VMware, Hyper-V, Oracle VM, and IBM Power Virtualization.
The solution's scanning and data collection capabilities create greater visibility for continuous software license optimization.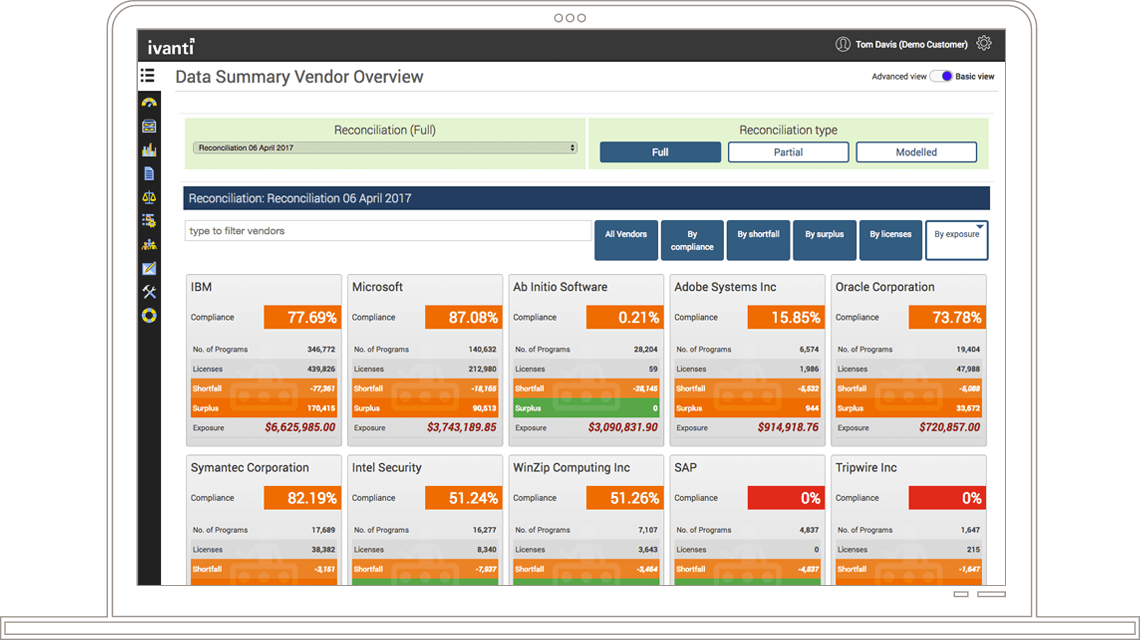 Confidence in your software discovery
Spending on data center software reached $175 billion in 2016.* Isn't it time someone took notice? Start maximizing the performance and value of your software.
COMPLEX SOFTWARE ASSET MANAGEMENT
Gain a clear understanding of complicated vendor software license challenges for cloud, server, and data center-based products.
VENDOR-SPECIFIC CLARITY
Uncover high-value infrastructure software assets from vendors like Oracle, Microsoft, and IBM.
HUMAN EXPERTISE
Benefit from human expertise in license, contract, software asset management, license compliance, legal, and vendor audits that technology can't provide.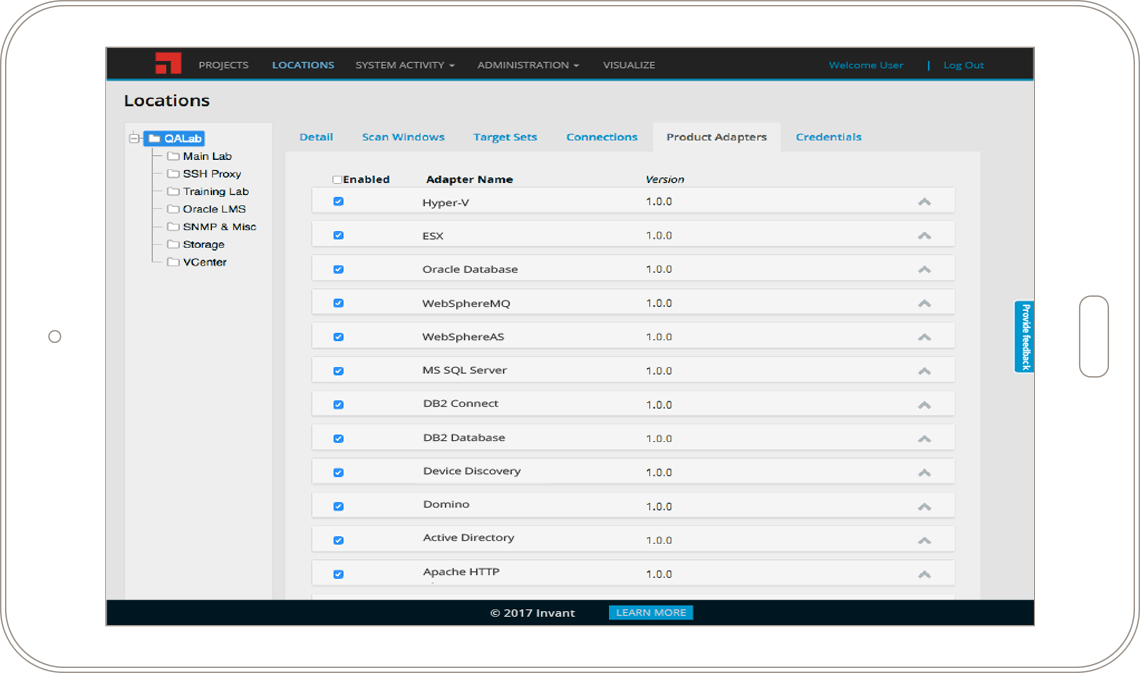 Agentless discovery
No temporary or third-party software.
CMDB support
Discovery that supports your configuration management database.
Microsoft, Oracle, and IBM discovery
Deep scanning of vendor-specific products.
Global software library
Encompasses hundreds of thousands of titles to normalize information into a single view.
Solving your complex software asset management challenges
SAM tools to help solve those complex vendor licensing challenges you've been avoiding with transformational insights into your IT investments.