MAXIMIZE RELIABILITY
Read report on how to maximize IT reliability through service automation.
ITSM INTEGRATION
Ready to connect today to what you'll need tomorrow
ITSM teams need to have relevant information from other tools to quickly understand situations and resolve issues. Ivanti ITSM (powered by HEAT) provides integration and development capabilities to pull in required information and connect to other tools for end-to-end automated processes. Quickly create new user interfaces, business rules, dashboards and more to easily modify the out-of-the-box behaviors or add new functionality designed to meet your needs.
ITSM made easy.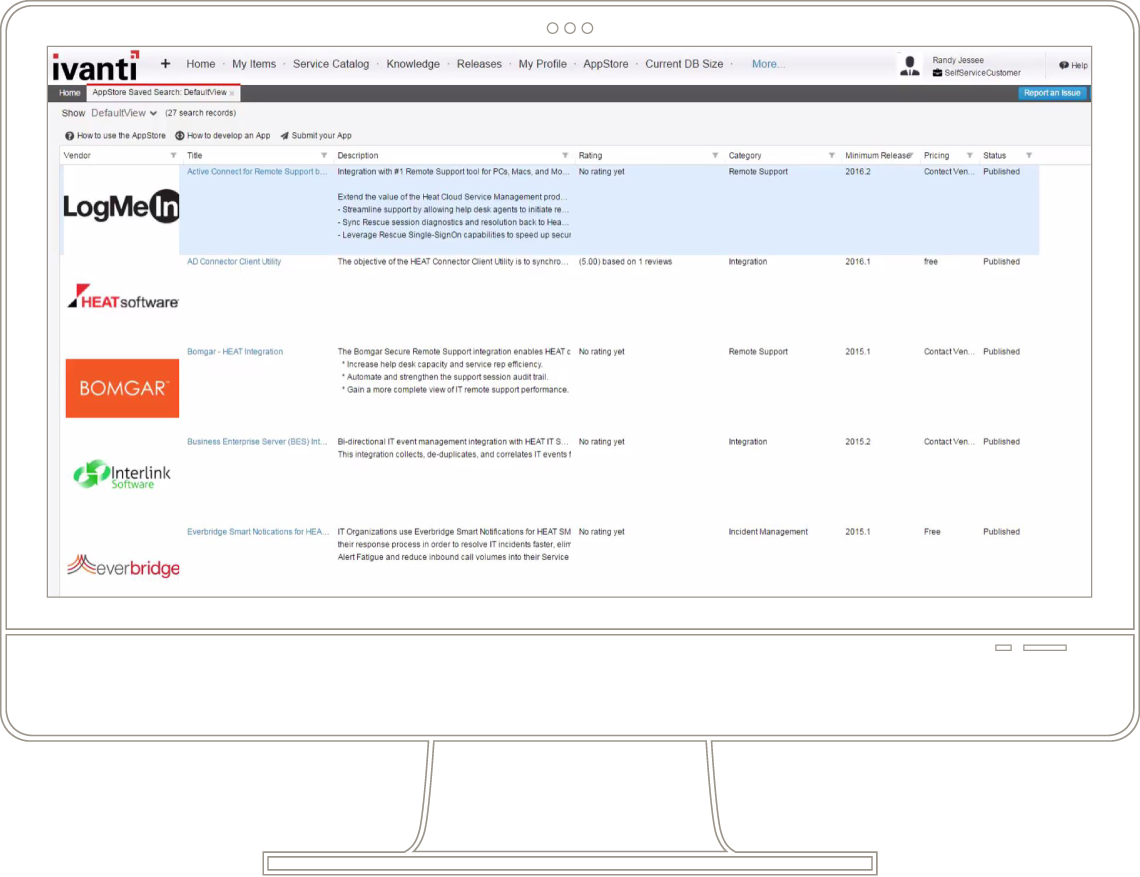 Take advantage of available connections for worry free integration
Looking to reduce your development costs? Ivanti offers several integrated capabilities that will expand your ITSM reach to additional applications and tools.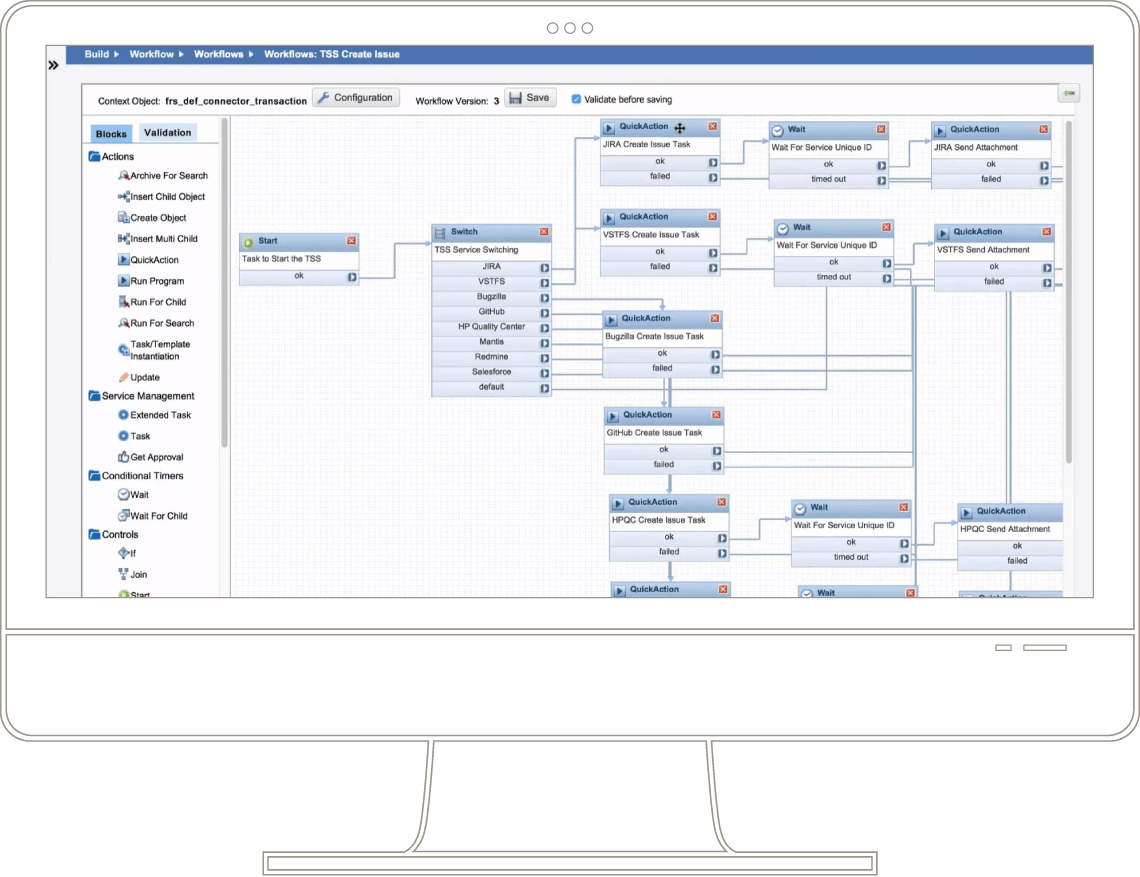 Code Free
No programming needed, making it easy to tailor IT service automation.
Pre-Built Connectors
Take advantage of ready-to-go integrations to extend automation beyond ITSM.
More Self Service
Provide enhanced information and processes to make IT teams and users more productive.
Cloud or On Premise
Fully multi-tenant SaaS or On-premise, today or tomorrow —you decide.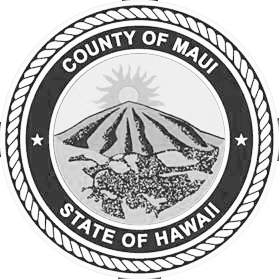 I love that Ivanti is expandable and we can grow with it.
Carmela Ho
Service Desk Supervisor
Modernize your ITSM system to deliver more value
Ivanti is modernizing the service desk, helping IT deliver more value to the business. Improve your alignment between IT and the business to become a more strategic partner.