I Need To...
Reduce the Costs of My Software and Hardware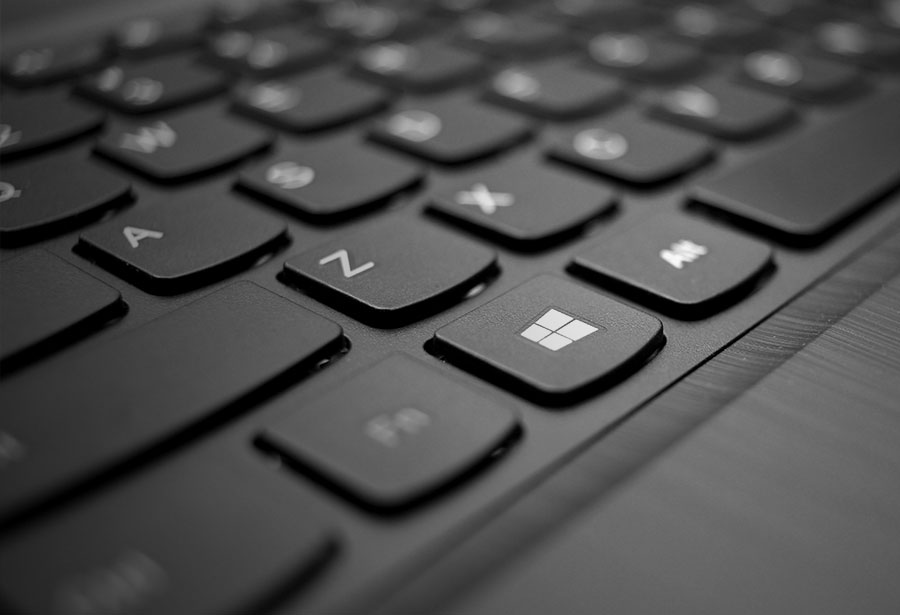 Info-Tech Report
We're ITAM champions. See why we stand out from the rest.
Download Now
The 3 Biggest Costs of a Software Audit
Do you know what a software audit will cost you? We crunched the numbers.
Read The Blog
Product Datasheet
Ivanti will tell you what assets you have and if you're spending too much.
Learn More
CUT YOUR SOFTWARE COSTS
Are you paying 25% too much for your software?
At the end of the day, your executives don't really care about how you track and maintain IT assets. They want to know how much money they're spending on them, what it's costing to manage and maintain, and ultimately, what kind of ROI they are receiving.
On that note, wouldn't you like to reduce IT costs by 25-50% and increase your ROI? Find out how we're helping customers make that a reality while delivering superior IT solutions to their users.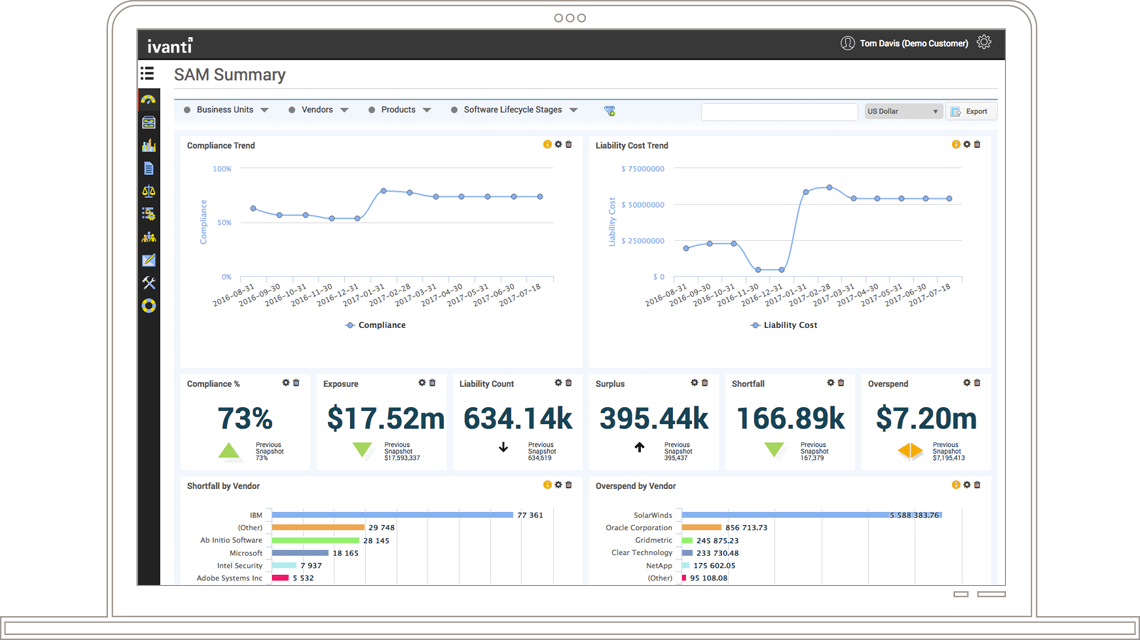 The bottom line is that it's all about the bottom line
From your hardware assets to the software running on all your devices, our products and services were designed to help users do their job and be profitable little cogs in the money-making machine that is your organisation.
Complete Visibility
Gain insight into your assets, where they are, and how they're performing to see where you are financially vulnerable.
Reclaim Software Licences
Reclaiming unused software licences can save you money and help your organisation utilise the assets it has more effectively.
Get Compliant
Avoid the financial risk that comes with non-compliance, including fees, true-up costs, and fines.
Lifecycle Management
Track asset lifecycles to reduce downtime from proper maintenance and increase productivity by having standard processes in place.
Asset Disposal
Avoid high personal property tax costs on unused assets. Save or even make money by seeing what assets you can sell or recycle.
Buying Power
Truly knowing the needs of your organisation and having an accurate picture of your IT assets gives you an edge when it comes to negotiating with vendors.
Gain clarity into the the cost of your IT assets
Right now, you don't know what you don't know. What if there was an easy way to discover, track, and maintain your IT assets? Even better, what if there was a solution that could pinpoint your spend and forecast your savings? HINT: There is, and we created it. That noise you're hearing is the sound of your mind being blown. These products give you an in-depth look at the cost and effectiveness of all your IT assets and help you manage them successfully.
Asset Manager
Get the most from your IT investments.