I need to
add application control to my MEM environment.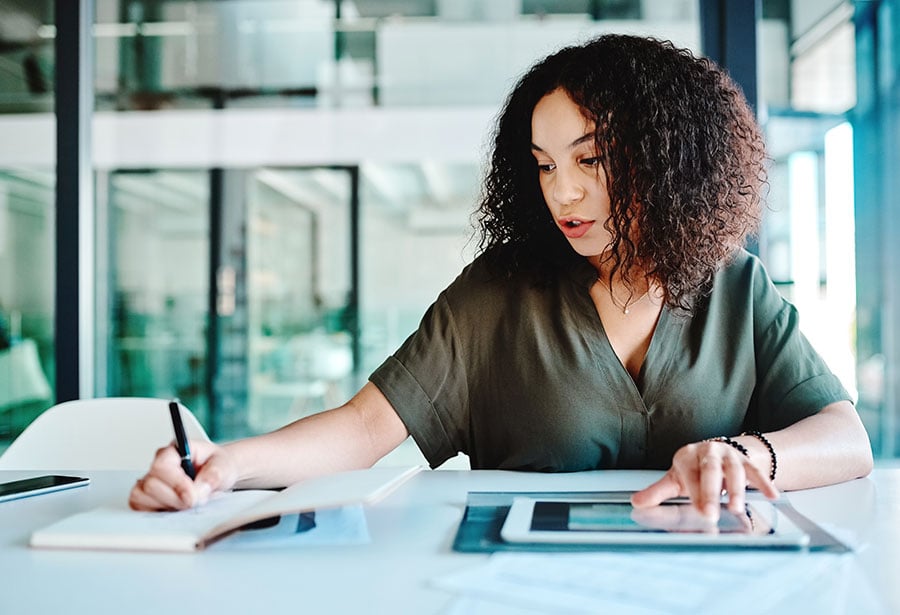 Better Application Control
Improve application security more easily with dynamic application whitelisting and granular privilege management.
Secure your desktops immediately. And get more out of MEM.
Enhanced security
Block what you can't patch. See how application control can improve your multi-layered security strategy.
Secure your MEM environment
Keep unauthorised apps at bay.
Ivanti Application Control reduces your endpoint security risks, while adding extra value to Microsoft System Center Configuration Manager (MEM). You can use the tool you know well to help ensure users can't execute unknown apps in your environment. Configure and deploy desktop security configurations via MEM to protect endpoints. And use System Center Operation Manager (SCOM Management) to gather Application Control events and auditing details.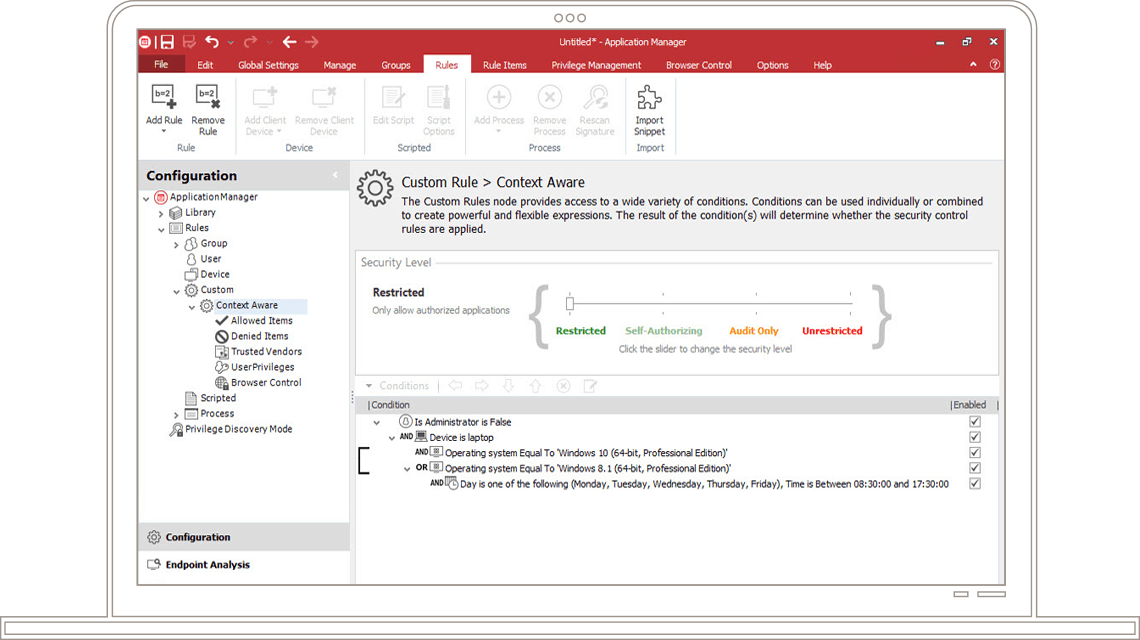 Save users from themselves, and keep the business moving.
Help ensure unknown code and apps end users introduce are automatically prevented from launching. And do it without interfering with the work they need to get done.
Balance security with user need
Give users exactly the amount of access they need to do their jobs—no more, no less.
Help ensure compliance
Comply with software licencing agreements.
Simplify trust
Easily control the authorised apps a user can execute based on context, such as location, time of day, and device type.
Save IT time and resources
Scalable and context-aware features allow you to do more with less.
Less risk, more control
With Ivanti Application Control you can enforce application policies "out of the box." Give users access to the apps they need based on role, location, and other criteria. Remove admin rights without users calling the help desk or resorting to shadow IT.
Application Control with all the bells and whistles
You need to control the apps running on your endpoints—without affecting productivity or overburdening IT. We've got a solution to do just that.
Policy engine
Get your users what they need fast with an engine that relies on context-aware policies.
Licence control
Help ensure that individual users are in compliance with application licence agreements.
Workflow integrations
Reduce the time it takes to implement configurations. Deploy them seamlessly from MEM.
Trusted ownership
Ensure that only applications introduced by authorised administrators or systems can run in your environment.
Gold images
Maintain close alignment with the trusted, gold-built state on desktops, even as users instal applications and customise their workspaces.