Spotlight on Renewals Account Manager for UK and Ireland, Kate Wheeler
Tell us a little bit about yourself and what you do at Ivanti.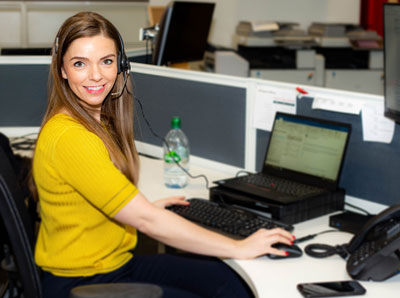 KW: I'm the Ivanti Renewals Account Manager for UK and Ireland. I've worked at AppSense/Landesk/Ivanti for 12 years!
I've been married for just over three years to my husband, David. I'm a bit of a gym bunny and like to work out four to five times a week. On the weekends you will mostly find me either in the gym or drinking Bacardi somewhere!
Could you please share a little about what led you to the career path you're on?
KW: I started out at AppSense doing a Salesforce support role as a stop gap whilst I decided what I wanted to do "when I grew up"! After a couple of years I was approached by the renewals team manager and have been on the team ever since. I've covered a number of different territories over the years, one of the highlights being the year I spent in New York whilst covering the Americas East region.
What does a typical work day look like for you as a Renewals Account Manager?
KW: My mornings are usually spent attending to requests in my inbox. I like to keep my afternoon free for following up with customers on their renewals and then towards the end of the day I'll do my quoting.
Describe Ivanti in three words.
KW: Friendly, Dynamic, Diverse
What advice do you have for women working to break into or advance in the technology industry?
KW: Be tenacious. Don't give up, network, and challenge stereotypes.
You recently won an Ivanti Renewals Account Manager of the Year award. Congratulations! What do you put your success down to?
KW: I'm meticulous, methodical, and tenacious, all of which I feel are skills necessary to do well in the renewals role. In addition to this, having the help and support of my amazing colleagues,—not only on the renewals team, but across the business—enables me to succeed in my role.
In our #MySuperPower campaign, you described your superpower as "tenacity". Why do you think that strength is so important?
KW: I think it's so important if you are passionate about something, to never give up on it. Similarly, if you feel there is a solution to a problem, don't give up until it's fixed.
What are you reading right now?
KW: Ordinary People by Diana Evans