Future of ITSM
See report on the Future of ITSM.
Learn 5 ways to modernise your IT service operation.
Be more effective
See how to scale and adapt to increase value
One step ahead
Put time back on your side
Ivanti Service Manager puts time back on your side, letting you review events over selected time periods to help decide when to replace hardware, instal new devices, or redesign services to better meet uptime goals. Track mean time between failure (MTBF) and mean time to repair (MTTR) for assets and services, as well as report service availability against service level agreements.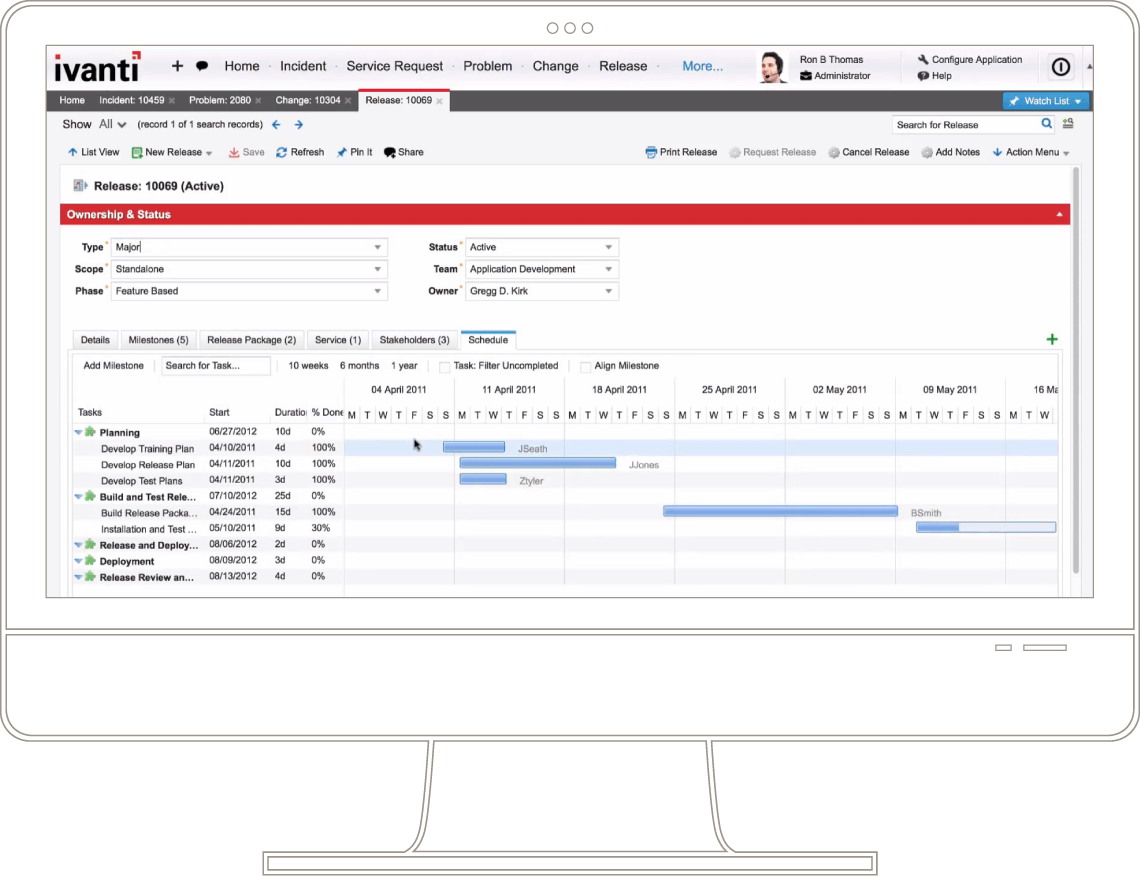 Based on our improved service, we have been able to achieve on average a 99.8% satisfaction rating each quarter with our customers.
Terese Birnbaum
Enterprise Service Desk Manager