I need to...
Automate My Software Requests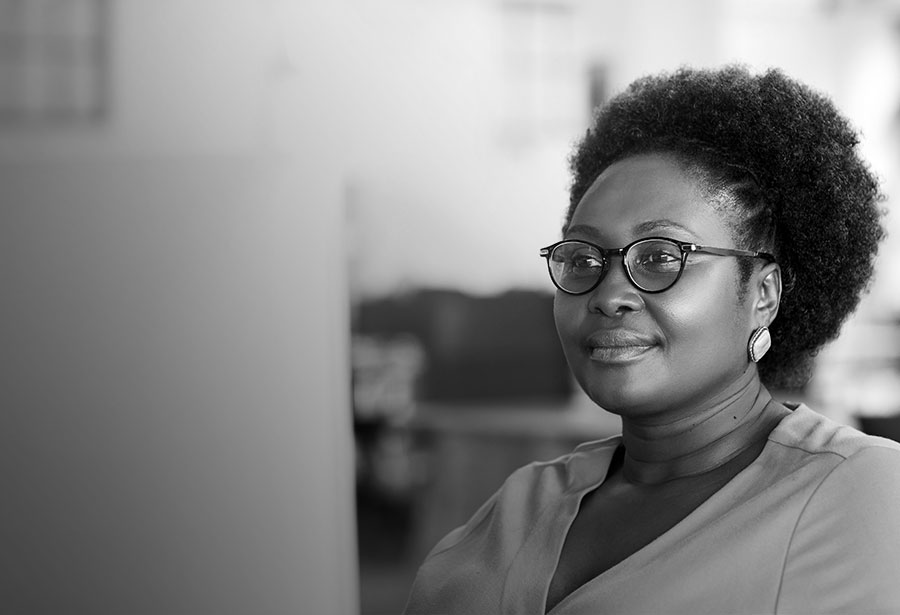 See How it Works
Optimize spend and reclaim licenses.
Play Video
Free Up IT and Empower Users
Users no longer call the service desk, they self-serve.
View Infographic
Unified IT Service, Asset, and Endpoint Management
Maximise Operational Efficiencies, Improve Service Delivery and Compliance, While Optimising Cost
Users no longer call the IT Service Desk, they self-serve. Don't let your users circumvent IT, but empower them with Unified IT. Fully automate software requests through self-service, leveraging integrated approval workflows and licence compliance checks, reclaiming unused software to optimise software spend, and deploying software automatically to user's devices. That's IT Service, IT Asset, and Endpoint Management processes working together for you.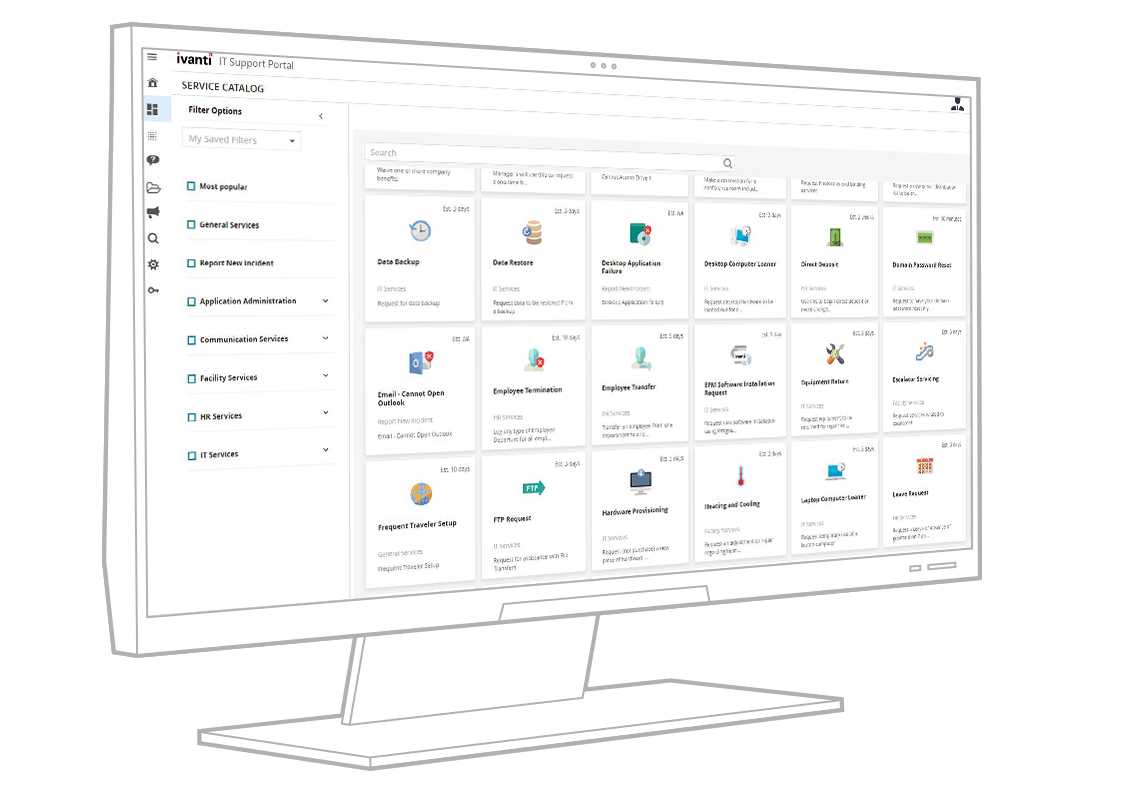 Is your IT organisation faced with delivering a higher level of service delivery and efficiency at lower cost?
Break down the silos, cut out the handover and manual steps, eliminate downtime and empower your users. That's the power of Ivanti Unified IT.
Solve business problems, not just IT issues
It's not just software, hardware, storage, middleware, but an IT service that supports business critical tasks or processes.
Eliminate technology silos
Unify IT disciplines to improve business processes across the entire organization.
Empower users with self-service
Enable business users to access the corporate self-service portal to request and solve tasks.
Automate software requests
Accelerate IT service delivery and overall business efficiency.
Optimise software spend
Reclaim unused software to optimize performance and cost while meeting license compliance requirements.
Automate change and deployment processes
Standardize deployment to reduce errors with fully automated zero-touch provisioning processes.
Experience Innovation
Combine functional modules for IT Service, IT Asset, and Endpoint Management into targeted Unified IT solutions that solve your specific business problem.
Power of Unified IT
Unified IT Service, Asset, and Endpoint Management empowers IT organisations to accomplish more while minimising costs and administrative efforts, providing value directly to the business.
Maximise Operational Efficiencies
Automate service and software requests and tie together manual tasks though workflows to increase agility and decease operating costs.
Improve Service Delivery
Free up the IT Service Desk with engaging self-service to increase customer satisfaction and productivity.
Ensure Licence Compliance
Reduce risk for non-compliance and leverage approvals and licence checks.
Optimise Cost
Reclaim unused software to optimise the performance and cost of existing IT assets.