Free Report
2023 Executive Security Spotlight
Ivanti's State of Cybersecurity Preparedness series
Explore the Conduct Gap between what executive leaders say about cybersecurity – and what they actually do.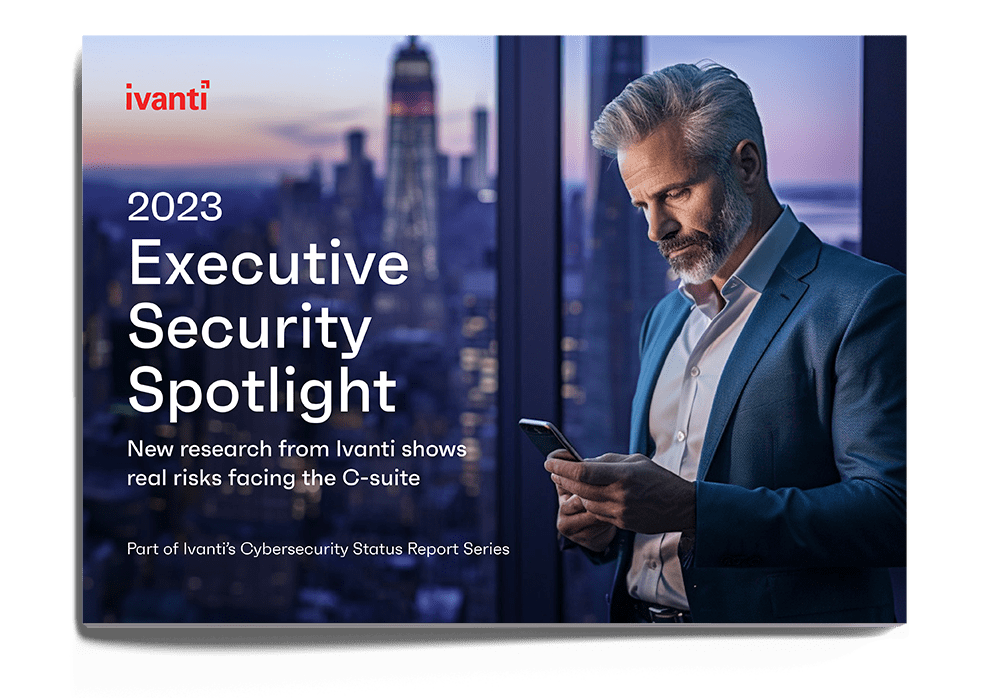 In the inaugural Press Reset research report, only 21% of organisational leaders and security teams considered "lack of executive buy-in" a significant security barrier.
Yet, executive leaders are more likely to practice unsafe security behaviours than their security teams previously understood.
In this Executive Security Spotlight, we reveal how – when compared with the general office worker populations – leaders were:
5 times more likely to say they've purposefully accessed sensitive customer or company information they didn't need for their jobs.

4 times more likely to report clicking a phishing link – or that they'd outright sent money.

4 times more likely to share their personal corporate passwords with individuals outside the organisation, including external contractors and family members.
Download your free, complimentary copy of this latest cybersecurity research to read more about:
The sizable gap between executives' stated priorities and their on-the-job actions.
How executives' security habits post a substantially higher risk for cyberattacks and breaches than those of the general office population.
The current distrust between executives and the teams responsible for security team.
Practical ways to secure your organisation with quiet, behind-the-scenes implementations that security teams of any size could implement today.