An Interview About Interchange With an Ivanti Customer
As part of the Interchange IT Podcast's Road to Interchange series, we had the honor of interviewing Adam Howard and Cache Walker.
Adam Howard: Ivanti Insider
Adam Howard is one of our incredible Ivanti Insiders. He is a systems administrator at Rackroom Shoes, based in North Carolina. He primarily works with IBM and AIX servers, as well as managing anti-virus and patching. He uses Ivanti Endpoint Management console and Xtraction for his reporting.
We interviewed Adam about his experience at Interchange Dallas last year. This was the first technology conference Adam had ever attended.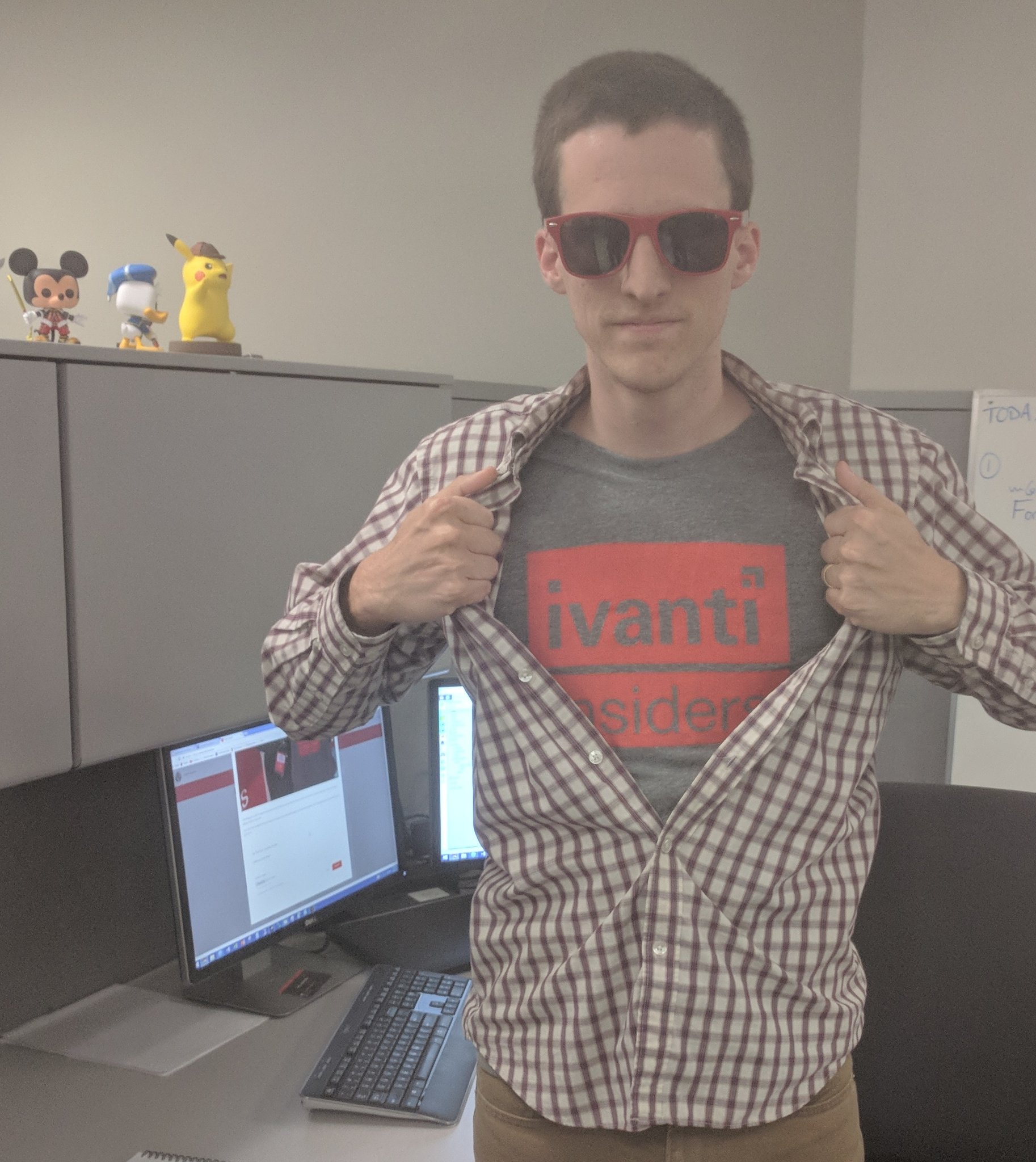 "I thought it was amazing. I was floored by the amount of engagement between users of Ivanti products," Adam said.
Adam found a lot of value in the breakout sessions, working directly with product managers.
"What was super intriguing to me was that during the breakout sessions, you actually had the product managers leading those sessions and they were interacting directly with users. We were asking questions like, 'Hey, we'd like to see this feature' or 'Hey could we expand on this?' They were sincerely and legitimately listening to use and writing these things down, and I believe I've seen some of these implementations come out in further service updates, which has been amazing. I did not expect that."
Another one of Adam's highlights of Interchange was the interactions he had between the sessions, talking to Ivanti employees and other users.
"I even got to spend a few minutes with Steve Daly, and he just seemed so engaged and interested in what his customers are doing with the products and how things are working out."
Adam took advantage of many different networking activities during Interchange. One of the more fun ones was participating in the app challenge to accumulate as many points as possible. In fact, he had the highest amount of points of the entire conference! The app challenge included activities such as Take a Selfie With an Ivanti Executive and Visit the Podcast Booth and Get Interviewed.
Adam won quite a bit of free stuff, so much so that he is driving to the conference this year so he doesn't need to worry about packing all of his winnings on a plane.
Cache Walker: Customer Advocacy Manager
Cache Walker runs the Customer Advocacy Program at Ivanti, working with customers to provide feedback and give customers the best possible experience at Ivanti. This program is called the Ivanti Insider Program.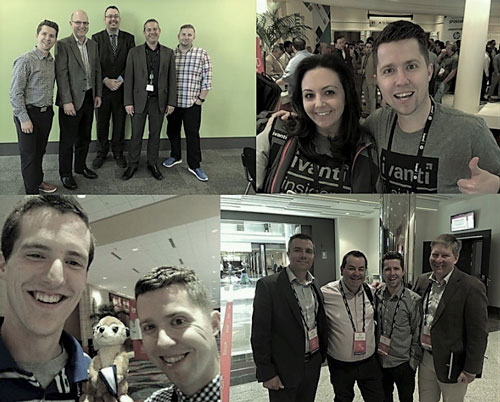 When it comes to the app challenges at Interchange, Cache had some great advice for attendees.
"I think if you want to have a great experience like Adam had in Dallas, get involved. There are all of these things about points, little games, and little contests, but they are all there for a reason. They are providing connections, they are providing engagement, or an excuse to go talk to this person and that continues to drive value throughout the year, not just during the event. It really helps you establish yourself as a premier customer—a leader in what you are doing."
Interchange19 in Nashville
When it comes to Interchange19 in Nashville, Adam is the most excited for the user-experience testing. He's also looking forward to seeing one of his ideas from last year come to fruition. Last year, he mentioned how nice it would be to have a place to hang out with other Insiders at Interchange. Cache made it happen.
At Interchange Nashville, there will be a dedicated space for Ivanti Insiders to network, build connections with other Ivanti customers and see how they are using the products, and have a bit of fun. Yes, that means we'll have Mario Kart and Smash Brothers.
Adam left us with some advice for future Interchange attendees.
"Sign up for all the breakout sessions and if it isn't something that is relevant to you, drop out and find some other customer just to chat with and see what their experiences have been with different products."
We love to hear about customers and Insiders like Adam making the most out of their Ivanti experience at Interchange. Listen to the whole interview here.
Interchange Madrid is March 11-14 at the Madrid Marriott Auditorium Hotel. For 50 Euros off the price, use code INTPODMAD19.
Interchange Nashville is April 29-May 2 at the Gaylord Opryland Resort. For $100 off the price, use code INTPODNASH19.