Use what you have—with better control
Integrate with existing file servers and document systems to eliminate data migration or workflow change. To synchronize file and folders from their default locations, use DataNow context-aware policies.
Easy to use
Users can access files from their endpoint with one click, even if the file doesn't exist locally.
Secure
Get end-to-end security with 256-bit AES encryption that doesn't force users to jump through VPN hoops.
Win 10 Migration
DataNow + Environment Manager separate user personalization and data from the OS, simplifying Win 10 migration.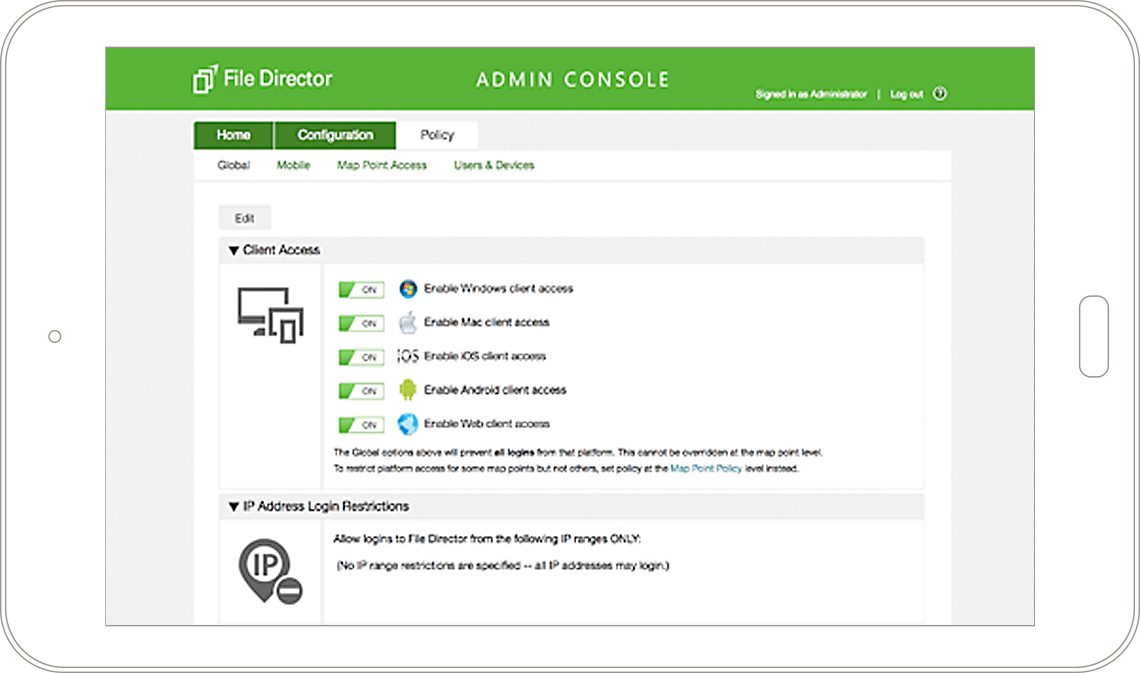 Storage
Control where data is stored.
File access
Granular file-access policy.
Any device
Windows, Mac, iOS, Android, Web.
Cloud
OneDrive for Business support.
Fast, secure, easy-to-use file sync and storage
Provide users with an alternative to consumer cloud services. DataNow lets you fully leverage existing resources and workflows to give users a simple, unified method to access and share files.